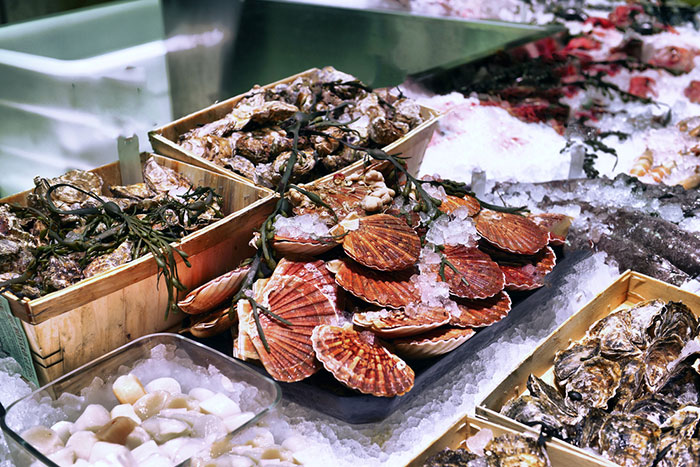 Canning and cooking jams today is no longer in vogue. Freezing is the surest way to preserve the nutritional value of foods. And the freezer of a home refrigerator can replace an entire pantry with a lot of cans.
However, just putting food in the freezer is to spoil it. To freeze a product without loss in quality – the whole science.
The main condition for freezing at home is the unconditional freshness of the products. The longer the product is in the freezer, the more it loses in quality. It is best to decide immediately after purchase which dishes you need to freeze.
It is important to freeze foods as quickly as possible in order to prevent natural aging processes.
In some freezers there is a so-called "shock" freezing function, and the weight of the products should not exceed 1 kg. If you freeze too many products at the same time, the process will take a long time, and the dishes will lose their quality.
Frozen food should be tightly folded in containers with lids or plastic bags. The denser the products are, the less moisture will evaporate during storage.
Containers and packages need to be sealed.
You should not re-freeze your freeze, it will be just a translation of the product.
Not only fresh, but also frozen foods have their own shelf life, after which they lose their taste, lose their shape and color, and simply can harm the body. Therefore it is very important to use them in business on time.
So, find out how much vegetables, fruits and other products live in the freezer. At the optimum storage temperature of -18 ° C, the shelf life is:
Vegetables: 8–12 months
Greens: 3-4 months
Fruit: 9–12 months
Meat / fish: 3–12 months
Poultry meat: 6–12 months
Flour products: 1-3 months
Ready meals: 1-3 months
Vitamins and minerals in frozen foods are stored throughout the storage period. Moreover, this method of preserving all nutrients today has no competitors.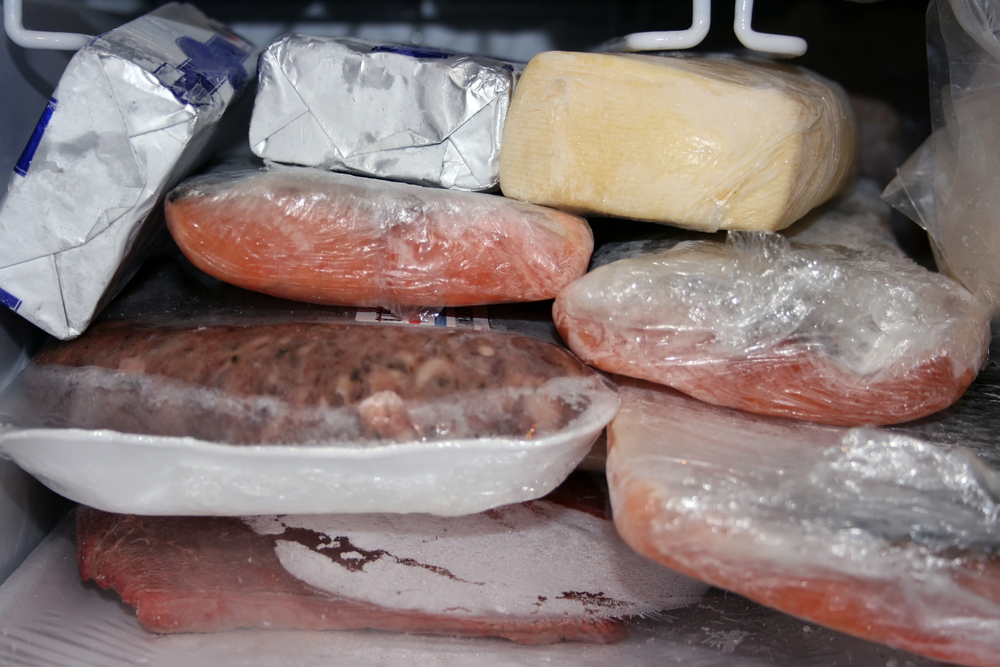 Of course, freezing is quick, convenient, and most importantly, tasty and nutritious. However, not all products can feel comfortable in low temperatures.
There are among them those that are easy to freeze, and those who are fiercely contraindicated.
Easily amenable to freezing process:
Fresh vegetables, boiled vegetables, vegetable puree.
Ripe fruit (except bananas and fruits with high water content). Juice and zest freeze well, just like most berries, if you carefully handle them. Apples, pears and peaches need to sprinkle with lemon juice.
Almost all types of fish.
Oysters, scallops, shrimps, crabs and clams.
Cheese hard varieties.
Butter.
Milk can be frozen for no more than a month.
Bird and game.
Bread, buns, cakes, dough.
And here is a list of products that should not be frozen. Among them:
Vegetables with high water content: green lettuce, radish, pepper, celery, parsley, cucumber, cabbage.
Low-fat cream, homemade yogurt, sour cream.
Mayonnaise, Dutch sauce and custard, as well as all sauces condensed with starch.
Kefir, sour cream, yogurt.
Sliced ​​boiled potatoes.
Soft and cream cheeses.
Boiled eggs.
Bananas, avocados and pieces of citrus fruits.
Marmalade, gelatin.
Fried foods.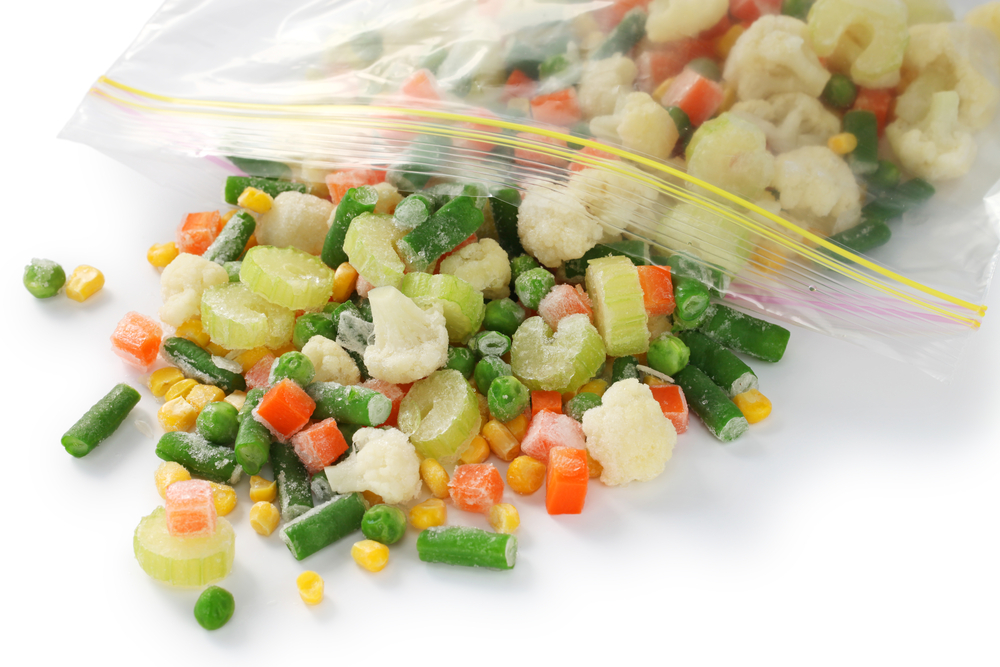 Packaging should protect the taste, color, moisture, content and nutritional value of food from the drying effects of the freezer. Therefore:
Do not freeze food in large containers. It takes, firstly, a lot of time, and secondly, the result will be a deterioration in the quality of the product.
Never freeze fruits and vegetables in containers with a capacity of more than 2.5 liters.
Always use special freezer bags. They must be durable and impermeable (do not let the air inside the bag, and outside – moisture, which can damage the refrigerator).
For freezing meat, use special containers for freezing. A flexible silicone lid allows you to freeze pieces of meat of various sizes and shapes: it seems to completely "envelop" the product, as a result, there is no excess air inside, and an ice build-up does not form on the product.
Sign with an indelible marker everything that you put in the freezer, since frozen foods look slightly different than fresh ones. You can also buy in the stationery store suitable stickers on which to indicate the date of freezing, the approximate shelf life, the name of the product.
To preserve vitamins in frozen foods, you need to be able to slowly and gently defrost them. Many foods that are still frozen in a hot frying pan or saucepan lose their flavor, and their consistency changes.
Meat, fish and poultry is best defrosted in the refrigerator, on the bottom shelf.
Whole fish can also be thawed in cool water at the rate of 2 liters of water and 2 tablespoons of salt per 1 kilogram of fish. It is better not to thaw fish fillets in water, even if it is salted, as nutrients are lost, the structure and taste of fish changes. It is not recommended to defrost seafood in warm or hot water, as nutrients are lost; fish also absorb water, which leads to loss of product quality. Defrosting fish at room temperature is also not recommended, especially in hot weather (due to the danger of rapid bacterial growth). It is not necessary to defrost fish and seafood until the end, in this form it is easier to process – it turns out more juicy after cooking. Seafood is defrosted in the same way as fish – on the bottom shelf of the refrigerator. They can also be cooked without defrosting.
Bread, cakes and other pastries can be thawed at room temperature. You can wrap the frozen bread in foil, leaving a hole to release steam in it at the top, and put it in the oven for 20 minutes at 150 ° C. And you can defrost it in the microwave.
Berries, fruits, greens, vegetables are also best defrosted in the refrigerator, on the bottom shelf. You can defrost them at room temperature, but in this case, a significant proportion of juice and vitamins will be lost.
Attention ! If time is short and you need to defrost the product quickly, put it in the microwave. In 12–15 minutes this way you can defrost 1 kg of meat.
Just before you do this, do not forget to remove the product from the wrapper or tray, because they can release harmful chemicals during defrosting.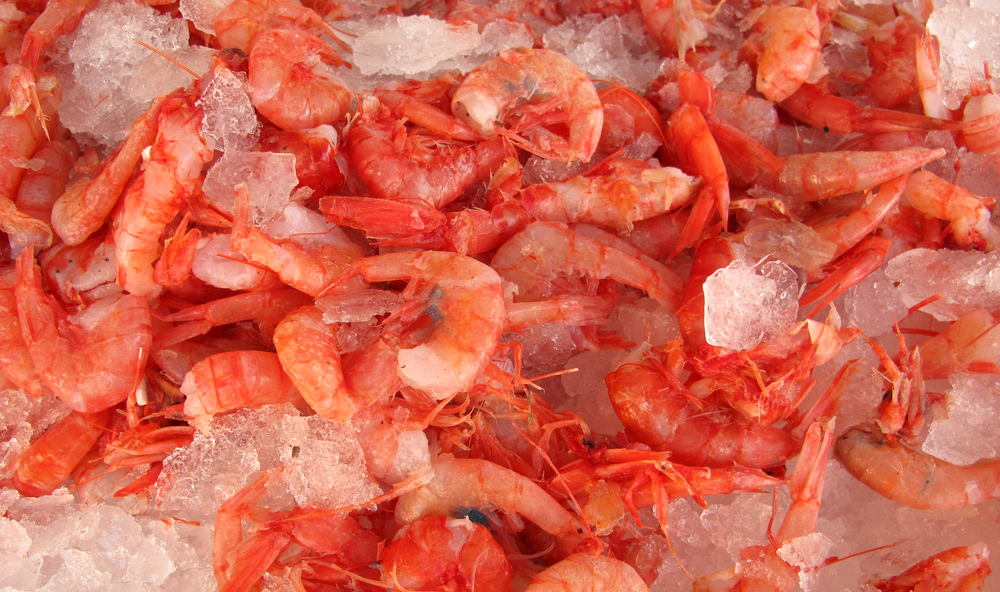 If you are going to cook frozen vegetables and at the same time to preserve their beneficial properties and shape, follow our advice:
Frozen vegetables – green peas, tomatoes, vegetable mixes – you need to cook and fry without defrosting. And less time than fresh. So their taste qualities and vitamins contained in them are better preserved.
Do not add additional water (it is already in frozen vegetables) for cooking in the microwave.
If you use frozen vegetables, sprinkle them with lemon juice: they will become more juicy and tasty.