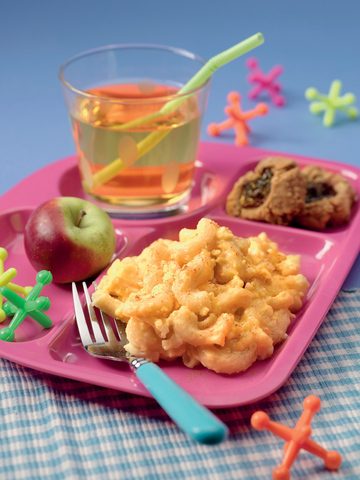 Fortunately, the problem of choosing products for the very young is solved very simply: since the safety and quality of children's "jars" are very high, parents simply need to buy what they like (taking into account the peculiarities of the child). However, information about which substances should not be part of children's products is unlikely to be superfluous. So, "no admission": flavors (except for natural vanilla and vanilla extract), dyes, stabilizers and preservatives (except citric and ascorbic acid or their salts).
As for thickeners, manufacturers are allowed to use pectin, carrageenan and some types of starch.
Another question is how to choose foods when a child starts to move to a common table – there are dishes intended for the whole family. First of all, we must not forget that, despite the "solid" age of the baby, he still needs a special menu.
That is why even after a year the child should not be given products that you are not sure about, or offer too "heavy" dishes that can irritate the gastrointestinal tract or cause allergies.
What kind of products should not be in the menu of the baby up to three years?
– All types of broths.
– Sausages and sausages, except intended for baby food (half-smoked and smoked products do not give to school).
– Millet groats, except for special children's cereal.
– Curd desserts and milkshakes of industrial production (wonder milk, glazed cheese curds, curd mass).
– Chocolate, chocolates, sweets in chocolate, buns and cookies (for example, kurabie).
– Cakes, cream cakes.
And what products remain banned after three years?
– Mushrooms in any form.
– Fatty meats and fish.
– Ducks, geese and their eggs.
– Spicy sauces, mustard, horseradish, pepper, vinegar, natural coffee, juices and drinks made from concentrates, mayonnaise.
– Pate, liver sausages.
– The first and second dry (sublimated) dishes.
– Meat or fish aspic.
– Products containing food additives (flavors, artificial colors). This includes chewing gum and chips.
– Soda; beverages with sweeteners and artificial flavors and / or flavors.
And one more important point: it is better not to give some products to children at all. We are talking about milk, sour cream and cottage cheese, not pasturized and unboiled; about fish without heat treatment (for example, sushi, roach, etc.) and cold smoked fish.