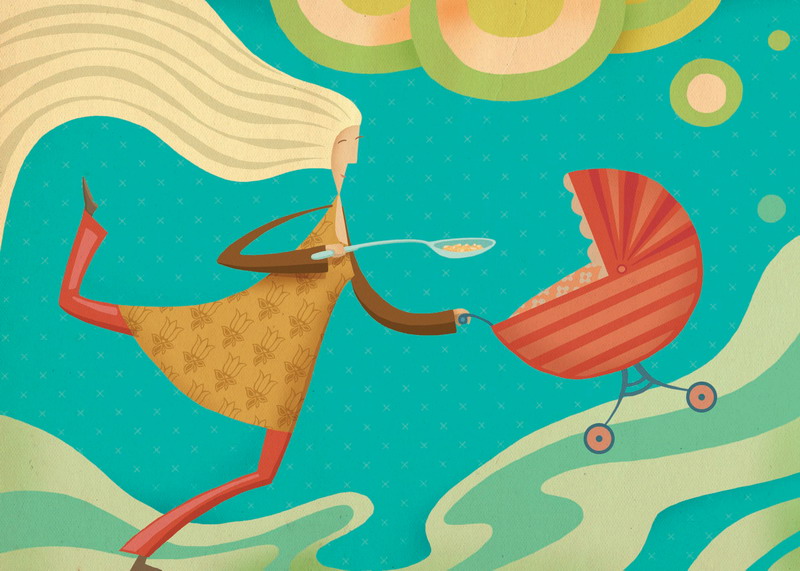 From the very beginning, promise yourself that you will not start a war with the child because of the food. Life is too short to waste on meaningless "food fights." Instead, try to establish basic rules for eating.
For example, beloved, "Open your mouth" way by many mothers, when a baby simply opens its mouth and absorbs everything that you put there. However, in this case, the baby has the right to refuse the offered food.
Eating is a very controversial activity for a child. At such times he often provides natural resistance. Your baby's declaration of independence goes against your plans for its menu.
That is, the refusal of food with tears and cries. And then you have your own rules of behavior at the table and the introduction of new products. The child arranges for you various "endurance tests", testing your patience at every stage of your development.
And if you notice that the baby does exactly what is appropriate for his age, try to perceive the moods of the table more calmly.
There are a few little tricks to help make food more attractive to the baby. Tell the little story that there, "under the food," is the castle in which the princess lives, who must be saved from the sorcerer. But for this, you first need to eat everything to clear the way for the handsome prince.
Also helps unusual table setting. For example, if your baby does not like carrots, cut it in the form of a flower.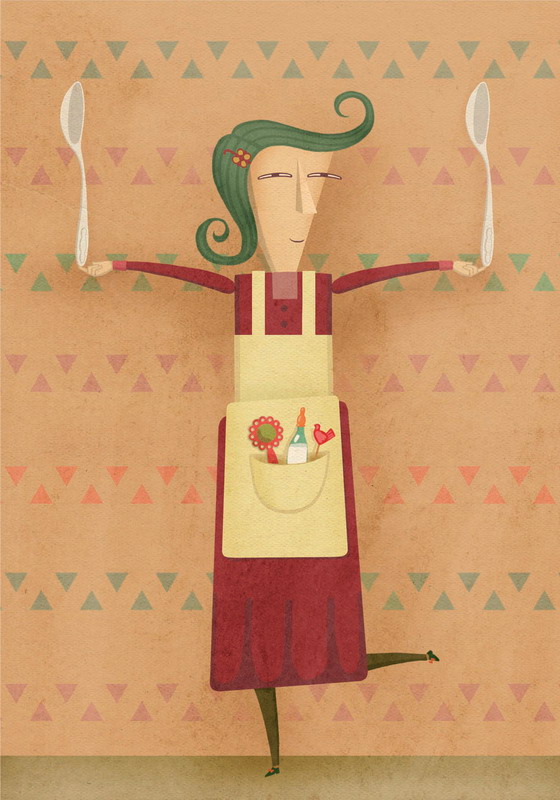 Even if you no longer have the strength and patience, show endurance to the end. In every possible way try to hide your irritation.
As soon as your baby feels how important it is for you to eat another spoonful of carrot puree, he will refuse to do this until you finally lose patience. And only because he understands: he can do that.
Hold on with all your might, but if after a few of your attempts the child never eats, do not insist. Repeat another time.
All ingenious is simple: teach children to eat only when they are hungry, and to drink when they are tormented by thirst. We are all born with a natural need to eat as much as the body requires, and only at the time when he wants it.
By the time we reach adulthood, these internal body signals begin to be replaced by external ones. Agree, because many of us eat and drink, not because they want, but because, for example, it's time for lunch.
And many football fans could be much more slender, if not carried away for the match, beer and chips.
If you give your child a treat as a reward, change tactics. To reassure the naughty baby on the way to her grandmother, buy a special "car toy" – the one that you will show your crumbs only when traveling in the car.
But, of course, there are times when a chest, drink, yogurt or banana are a necessary necessity. And yet, if you start to feed the child, only when he is hungry, you immediately pay attention to visible changes in his behavior during the meal.
When a child begins to scatter food, try to figure out the reason for this behavior before punishing the little Oberr.
When the baby feels that he is full, the rest of the food in his plate begins to fly across the room in different directions. When he gets older, teach him to tell you that he finished, for example, by saying, "I ate too much."
The feeding process becomes even more problematic if the child has a bad mood. In this case, try to immediately remove the food from his hands, so that she was not on the floor.
Most often, small children like to throw food, but similar incidents are possible at an older age. If this happened once, do not scold the baby, perhaps it is just an accident.
Better to just get the baby off the table.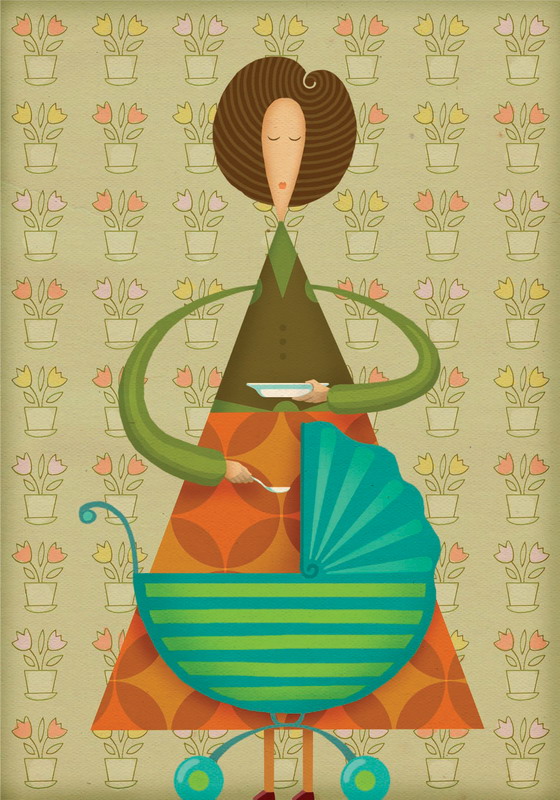 Many parents try to teach children the alphabet from the cradle. And they are not afraid at all that it will take a lot of time, patience and repeated repetitions.
Only in this case, the baby will begin to imitate your sounds and repeat the letters after you. Akin to learning the alphabet and the process of feeding the crumbs. Prepare yourself in advance for having to make many attempts.
Your main task (besides to feed the baby) is to learn patience. After all, success is not measured by the number of spoons, which the child ate as a result, but by your readiness to calmly repeat attempts again and again.
How to make your baby eat healthy food with pleasure? More often cook the right and healthy food, not only for the baby, but for the whole family.
Eat everything cooked at the family table with your child so that he sees that adults like this food and they eat it with a big appetite. Your baby will never love cabbage, if he has to eat it alone, while the rest of the family is happy to eat pasta with ketchup.
The baby will never love cabbage, if he has to eat it alone, while the rest of the family is happy to eat pasta with ketchup.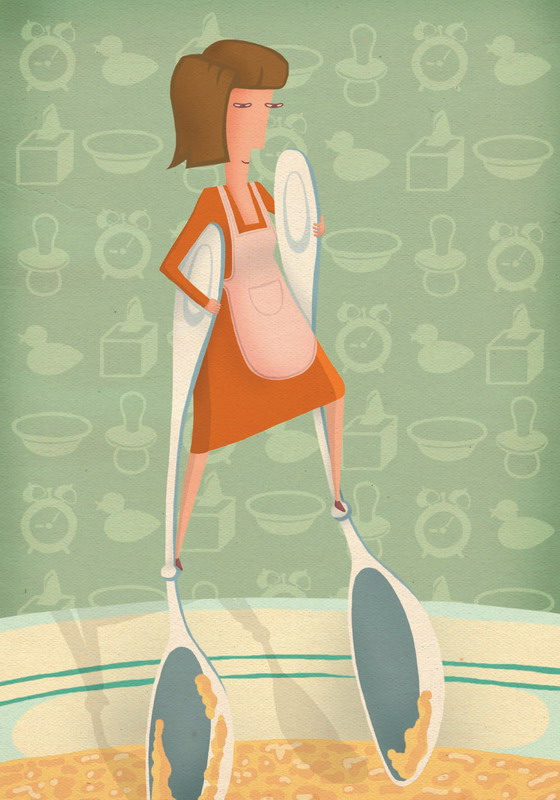 Hiding food, of course, is not the best option to teach a child to eat without whims. However, it is quite effective, and, as practice shows, it allows you to avoid battles during meals.
Children of all ages want to eat what they see. And it is absolutely impossible for them to explain that it is impossible to eat. Therefore, if you do not want your baby to require a packet of apple chips before bed, keep them out of the reach of children's sight.
You do not want a crumb to ask for a dessert – just do not bring it into the house.
And the last tip. You should not take a break in any of the above strategies. Practice them constantly, starting with the introduction of complementary foods to the baby's diet.
Treat the feeding process as a full-length film, not as a separate frame. As a result, you will develop a fairly clear picture of how to properly organize this difficult, but necessary process.
Undoubtedly, good days are waiting for you and not so much. The attitude of the little capricious to the process of eating can vary from day to day.
Try to evaluate the whole picture as a whole, do not concentrate on bad days, but, on the contrary, rejoice in joint achievements for a week more. And you will surely make progress.
If you do not want your baby to require a bottle or candy at an inopportune time, keep them in a place inaccessible to children.