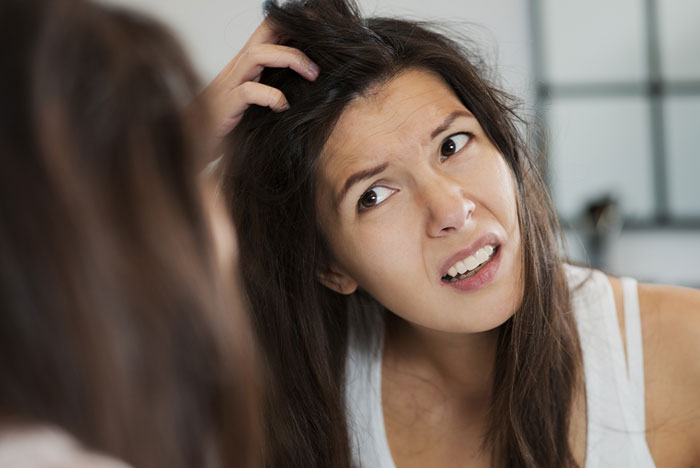 Our grandmothers (and especially their predecessors) could not boast such a variety of hair care products that modern beauties have. Nevertheless, many of them were owners of luxurious hair.
And it's not just in the genes, ecology and better nutrition (which, of course, play an important role), but also in the gifts of nature and their intricacies, which skillfully mixed the heroines of the time.
Folk hair care products are usually made from "improvised" means: flowers, herbs, bark and roots, vegetable oils and food products. These ingredients are either combined or used separately.
Today, the traditions of manufacturing remain the same. In addition, these days to bring all the components to the desired condition will not be difficult – blenders, mixers and other wonders of technology to help us.
The main thing is to study the properties of the "raw materials" and apply them correctly, based on the problems and needs of the hair. For example, burdock strengthens the hair roots, and nettle prevents hair loss. As for the oils, castor, burdock, sea buckthorn, almond, olive, peach, grape and apricot seed oils care for the health of the hair.
On their basis, you can make masks for active nutrition of the hair and scalp. Essential oils add metered – only a few drops on the whole mask, often to give a pleasant aroma (or to disguise and neutralize the smell of onions, garlic, etc.).
Of the foodstuffs, the most common components of hair masks are dairy products, yolk, vinegar, lemon juice, honey, yeast, salt, onions, garlic, pepper, mustard. By the way, the latter (onions, garlic, pepper, mustard) are used to irritate the scalp a little.
And it is necessary to increase blood flow to the hair follicles and enrich them with oxygen in order to grow strong and healthy hair. However, such masks are desirable to do no more than 2 times a week and no longer than 40 minutes (so as not to provoke inflammation of the scalp).
And the owners of sensitive skin is better to completely refrain from such vigorous "seasonings".
Having finished with the theory, we smoothly proceed to practice. Below you will find recipes for not complicated, but effective homemade products for beauty and health of hair.
FROM HAIR LOSS
Pour 4 tablespoons of crushed calamus roots with 1 liter of water. Boil 5 minutes, insist 30 – 40 minutes, then strain.
Use to rinse hair after washing. This procedure prevents hair loss.
Blondes note: frequent rinsing blond hair brightens them even more.
With intensive hair loss, 2 times a week, put gruel from fresh horseradish roots for 30 minutes on thinned areas. Then rinse with warm water.
Dissolve 30 g of yeast in 100 g of warm milk, add 2 tablespoons of olive or vegetable oil and 1 yolk. All mix thoroughly and apply the mixture over the entire length of hair for 1-2 hours.
Wash off the mask with warm water and shampoo and dry the hair in a natural way (no hair dryer). Such a mask to suspend hair loss will make them thicker.
Mix an equal amount of oak bark and onion peels. 1 cup of the mixture, pour 1 liter of boiling water and keep on low heat for 1 hour. Cool broth and apply on hair on all length.
Wrap your head in a warm towel for 1 hour. Dry your hair without using a hair dryer.
This procedure inhibits hair loss and gives the hair a light brown shade.
Pour 1/2 liter boiling water over 8 tablespoons of lime blossom. Boil for 20 minutes.
Cool and strain. Add to the water when washing or use as a rinse after washing the head.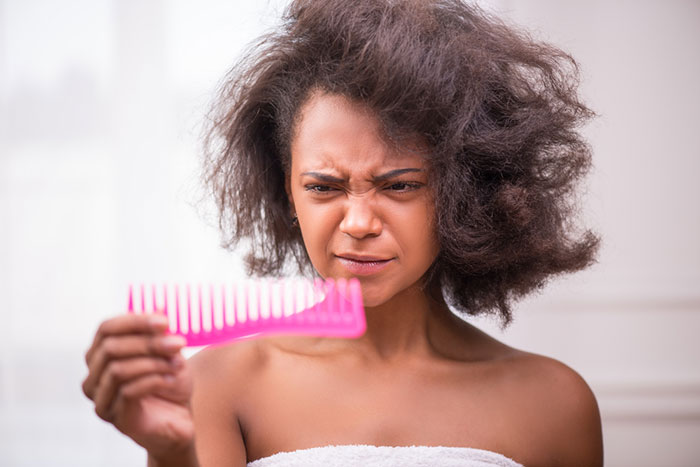 FOR HAIR GROWTH
1. Mix 2 tablespoons of brandy, 1 yolk, 1 tablespoon of honey, 1 tablespoon of castor oil, juice of 1 grated onion, 1 tablespoon of lemon juice and 5-10 drops of rosemary essential oil. Oil and honey is better heated in a water bath.
Rub this mixture into the hair roots. Cover the head with plastic and wrap a towel.
An hour later, rinse with warm water. Perform the procedure 1 time per week for a month, and you will immediately notice a noticeable "growth" of hair.
2. Add to 2 tablespoons of olive (or burdock) oil with 10 drops of vitamins A and E. Heat and apply on hair and scalp. Wash off in an hour.
To make your hair grow faster, make such a mask every other day, always alternating the used oils.
3. Mix 1 tablespoon of ground red pepper and 4 tablespoons of liquid natural honey (if honey is no longer liquid, you can melt it in a water bath). Apply the mixture to clean scalp.
Wrap your head with cling film and a towel. Leave on for 30-40 minutes until a pronounced burning sensation appears and rinse with warm water. Regular use of such a mask (2 times a week) significantly accelerates hair growth (up to 4-5 cm per month!)
4. Mix ½ teaspoon of sea buckthorn oil, egg yolk, 1 tablespoon of onion and lemon juice, 1 tablespoon of castor or burdock oil, juice from one leaf of aloe. Pound and rub into scalp before washing. Wrap your head with cling film and wrap up with a warm towel for 1 hour.
After that, the hair must be washed with a mild shampoo. Use a mask 2 times a week for 1.5 months.
5. Mix half a cup of kefir, 1 egg, 1 teaspoon of cocoa. Apply the mixture on the scalp.
Wrap your head with plastic wrap and wrap in a towel for 30 minutes. Rinse with warm water and wash the head with baby shampoo.
Do this mask for 2 – 3 times a week, at least 2 – 3 months. With its help increases the density of the hair and reduces the thinning.
FOR STRENGTHENING AND RESTORING HAIR
1. Pour 1 tablespoon of nettle leaves (it is better to use a young plant, cut to inflorescence) with 1 cup of boiling water. Let stand for 1.5 – 2 hours and strain.
This infusion is rubbed into the scalp 1 time per week.
2. Equal parts of chamomile flowers, burdock roots and nettle leaves brew with boiling water and leave for 2 hours. After each hair wash, rinse the head with this infusion (for a month).
Keep in mind that the infusion can change the color of the hair of colored blondes.
3. Heat a small amount of castor oil in a water bath and brush the scalp with a toothbrush. Wrap your head in a terry towel and leave for at least 5 hours.
After that, rinse your head thoroughly with shampoo containing natural herbal extracts. Repeat the procedure 1 time per week for 1 to 2 months, and the hair will not only stop falling, but will also become thicker.
4. Take a teaspoon of aloe juice and castor oil and mix with 1 tablespoon of honey until smooth. Apply to hair, cover with a plastic cap and wrap your head in a towel (under the action of heat, the healing effect of the mask is enhanced). After 15 minutes, wash your hair with shampoo.
The course is one month, repeat the procedure every 10 days.
5. Take 1 egg, 1 teaspoon of vinegar, 2 tablespoons of castor oil, 1 teaspoon of glycerin. All this is well mixed and applied to the roots and hair along the entire length.
Wrap your head in a warm towel (you can warm it in the microwave) for 30 minutes. Do this mask 1 – 2 times a week.
6. Mix 1 tablespoon of castor oil, 1 ampoule of vitamin A and 1 yolk. Apply the mixture to wet hair.
Start with the roots and spread evenly with a comb over the entire length. Leave for 1 hour.
Wash off with shampoo.
7. Mix colorless henna with kefir to the consistency of sour cream. Apply the resulting mass on the scalp and hair. Wrap your hair with cling film and wrap in a towel.
After 30 minutes, rinse.
8. Pour 200 grams of rye bread and 0.5 liters of beer and leave for two hours. Beat the mixture well with a mixer or in a blender.
Apply to clean hair, wrap with cling film and a warm towel. After 30 minutes, rinse with water, rinsing with a light solution of apple cider vinegar. This mask successfully eliminates dandruff and improves the quality of hair.
By the way, keep in mind that in many "grandmother's" recipes, heated beer has been successfully used as a conditioner for already washed hair. It makes hair soft, shiny and docile.
Consider that it is better for blondes to choose light grades of drink so that the shade of hair does not darken.
TO GET DIFFERENT
1. Chop 2 tablespoons of dried leaves of the mother and stepmother. Pour a glass of boiling water and leave for 20 minutes.
Rub into the scalp 1 – 2 times a week, and rinse the extract with dry hair. This procedure strengthens the hair and quickly relieves dandruff.
2. Pour 1 tablespoon of hop cones with 1 cup of boiling water. Insist 1 hour, then strain. Shampooing this infusion reduces sebum production and stops dandruff.
Use 2 – 3 times a week, a course – 10 procedures. Can be repeated after 1.5 – 2 months.
3. Pour 2 tablespoons of finely chopped birch leaves with 1 cup boiling water. Insist 15-20 minutes, then strain.
The resulting infusion rinse hair after shampooing. The procedure is carried out 2-3 times a week for 1 month.
This natural "rinse" makes hair silky and eliminates dandruff.
Your hair will always radiate health and beauty, if you adopt a few not tricky, but important rules:
Do not wash your hair with hot water – it provokes their dehydration.
Do not sit on strict diets – lack of nutrients makes the hair weak and provokes their loss.
As rarely as possible, use hair ties (replace them with crabs and barrettes) – they pinch and break hair, provoking their section.
Prefer massage brushes instead of combs. They improve blood circulation without causing damage to the hair structure.
If you use the styling products abundantly, be sure to wash your head not only in the morning before laying, but also before bedtime so that the silicone does not clog the pores of the scalp.
Try as rarely as possible to use any thermal means for drying or styling hair.
Do not comb or braid wet hair – in this state they are most brittle.