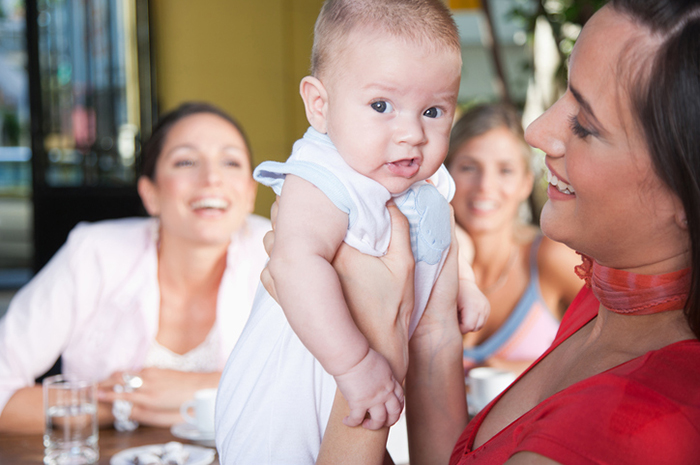 Usually, pediatricians do not recommend arranging the babies until the baby is one month old, since his protective system is only being formed, and the regimen has not been adjusted yet. But not all parents comply with this rule, and if everyone is healthy and well, they accept friends earlier.
However, in preparing for the visit, both guests and hosts need to pay attention to some important points.
The time of the visit must be agreed in advance; it should not be spontaneous. For the first Smotrin half an hour is enough – an hour.
Festive lunch or dinner is better to postpone until later and arrange a simple tea party. Doctors advise not to invite in the first month of life of the baby those whose children attend kindergarten or school to visit.
They are in constant contact with carriers of infections that may be dangerous for the newborn.
It is not necessary because of visiting the guests to change the feeding mode or sleep crumbs. Try to schedule the arrival of friends for a time after feeding, so that you can introduce them to the baby and put him to bed.
If this does not work out, think about how to occupy visitors while the mother is busy with the baby.
Many microbes inhabit our hands. Most of them are not terrible for healthy adults, but these microorganisms can cause a lot of trouble to an immature baby.
Therefore, guests need to wash their hands with soap, regardless of whether they are going to hold the crumbs in their hands or just look at him from afar. These are the usual precautions.
You can even give the guest a diaper so that the child has less contact with the clothes and skin of the visitor.
Do not invite large companies home. The optimal number of guests – up to 3 people.
Strangers – stress for the baby, he can overexcite. Always look at the reaction of the child.
If he starts to worry, politely explain that now communication with him is undesirable.