As advertising
Gentle textures and aromas, a feeling of comfort after applying Mustela hypoallergenic means open the way to the best childhood memories.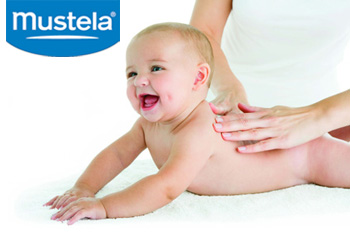 Due to the unbalanced pH, the protective properties of the skin are reduced, so it cannot resist aggressive environmental factors: the skin is easily damaged, there are diaper rashes, redness, and after them, dermatitis. To prevent this from happening, careful and gentle skin care is needed with the help of special products.
It should be noted that not all of them are suitable for newborns, that is, they can be used from the first day of life.
Mustela (France) is one of the few cosmetic lines that manufactures products of GMP standard. Good Medical Practice is the quality standard enjoyed by the best medicines, and only some cosmetics.
Mustela products meet the specific requirements of children's skin, hypoallergenic, they use only very mild detergent components that do not damage the skin.
Before each change of the diaper, you must clean the skin of the baby. To do this, you can use the cleaning fluid PhysiObebe or special wet wipes.
Then you should lubricate the skin in the area under the diaper with a protective cream under the diaper with zinc oxide, vitamins B5 and F. It effectively protects the skin from the irritating effect of urine, feces, friction on the diaper, creating a protective barrier.
Safety and efficiency have been Mustela's priorities for nearly 60 years.
Efficacy tested by pediatric and dermatological control.
Hypoallergenic products.
Guaranteed safety and high portability for nearly 60 years.
The predominance of ingredients of natural origin.
Innovation and progress.
Unique, pleasant aroma.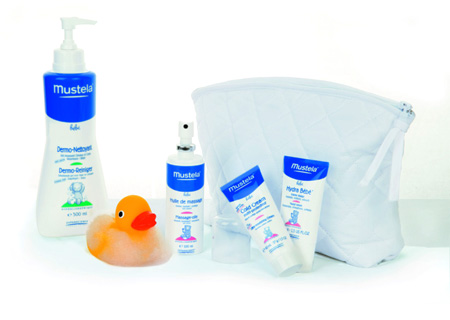 For washing your baby, it is recommended to use mild hypoallergenic means, for example, Gel for washing from the first day of life, which, by the way, is used in many maternity hospitals not only in Europe, but also in Russia.
In case of severe dryness of the skin, it is useful to add Stelatopia bath oil to the water – it softens, moisturizes the skin and prevents inflammation.
After bathing, do not forget to moisturize your baby's face and body with Hydra-Bebe Body Cream or Spray or Feeding Cold Cream in case of dry skin.
Some dirt on the face of the baby is not washed off with water (for example, milk). They can cause irritation. To remove such contaminants, it is convenient to use PhysiObebe, a cleaning liquid that does not require rinsing.
For dry skin, Hydra-Bebe moisturizing face cream can be applied.