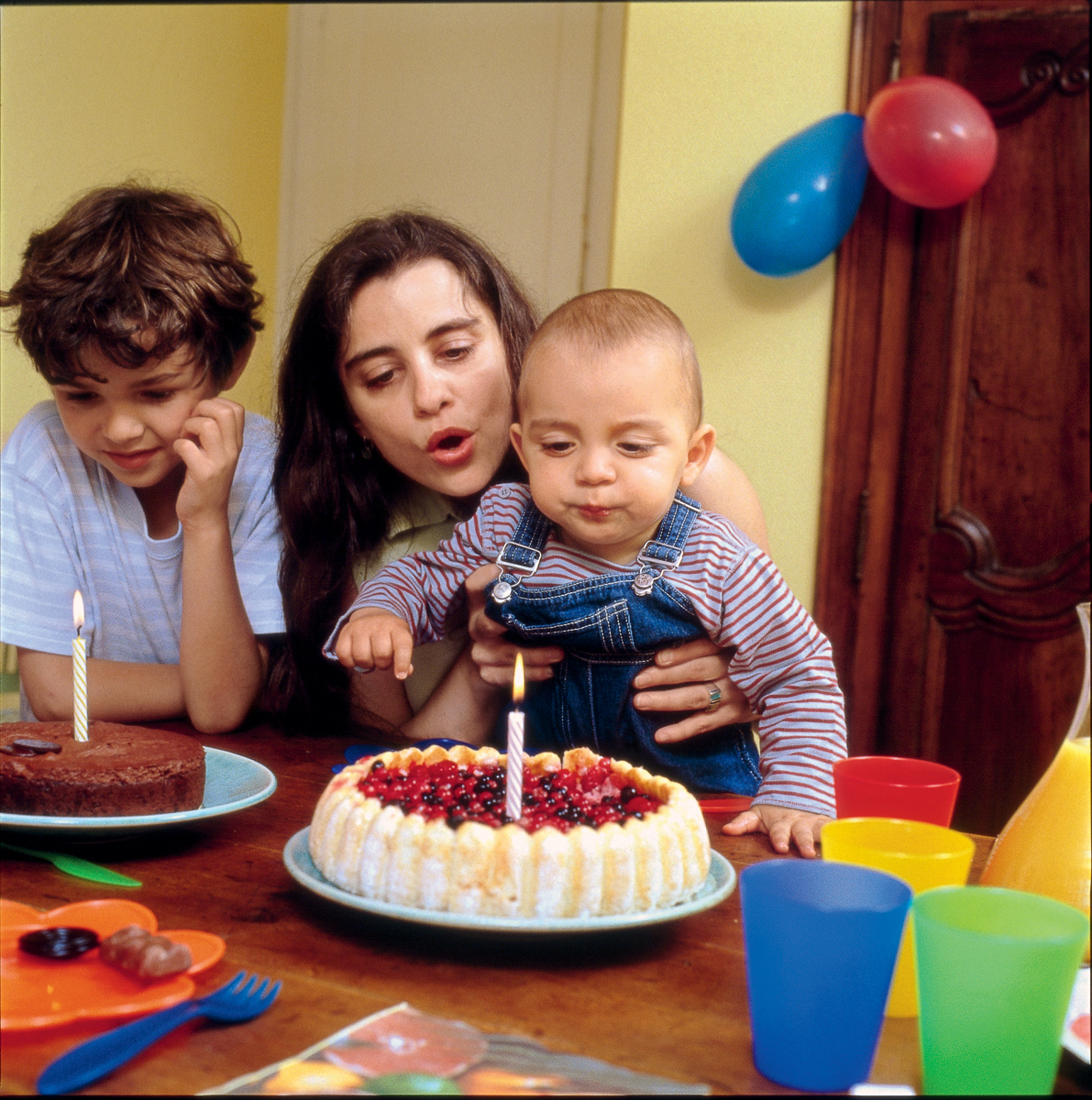 To understand what kind of celebration a baby needs, let's try to figure out how he perceives it. And he behaves as if it had nothing to do with it. He tries a spoonful of his favorite mashed potatoes, looks at the ribbons on the gift boxes with delight, chews a dreamy look at a piece of bread found on the table, sleeps during a feast.
Do he need all this?
It is necessary, he simply perceives the holiday in his own way. Unlike you, the child does not dance impatiently in the hallway in anticipation of the arrival of guests.
The baby is still living in the present and still does not understand what it means "year", "birthday" and "how you grew up!". But then he is very susceptible to the emotions and mood of others. He feels the joyful excitement of adults, realizes that everyone is looking at him somehow in a special way, that something unusual is being prepared and that he is the center of attention.
It can simultaneously surprise, disturb and interest him.
Still, the most important thing in a holiday is the joy that he brings to all participants, young and old. Fun games, sincere children's laughter, the song "Let them run clumsily. ", Amicably performed by all adults without a hitch, the baby sitting in the center of the friendly company with her mother on her knees, a candle that the whole family instantly blew out.
And maybe it is on this day that a new glorious tradition is born in your family, which is destined to exist for many, many years.
Talk calmly with the baby, tell me that a year has passed since he came into being, that you are very glad that you have him, that you love him very much.
A properly organized holiday will bring your child a lot of positive emotions. When each of the guests congratulates him on his birthday, says how he grew up during this time, the child realizes his own significance, feels that he is important to others.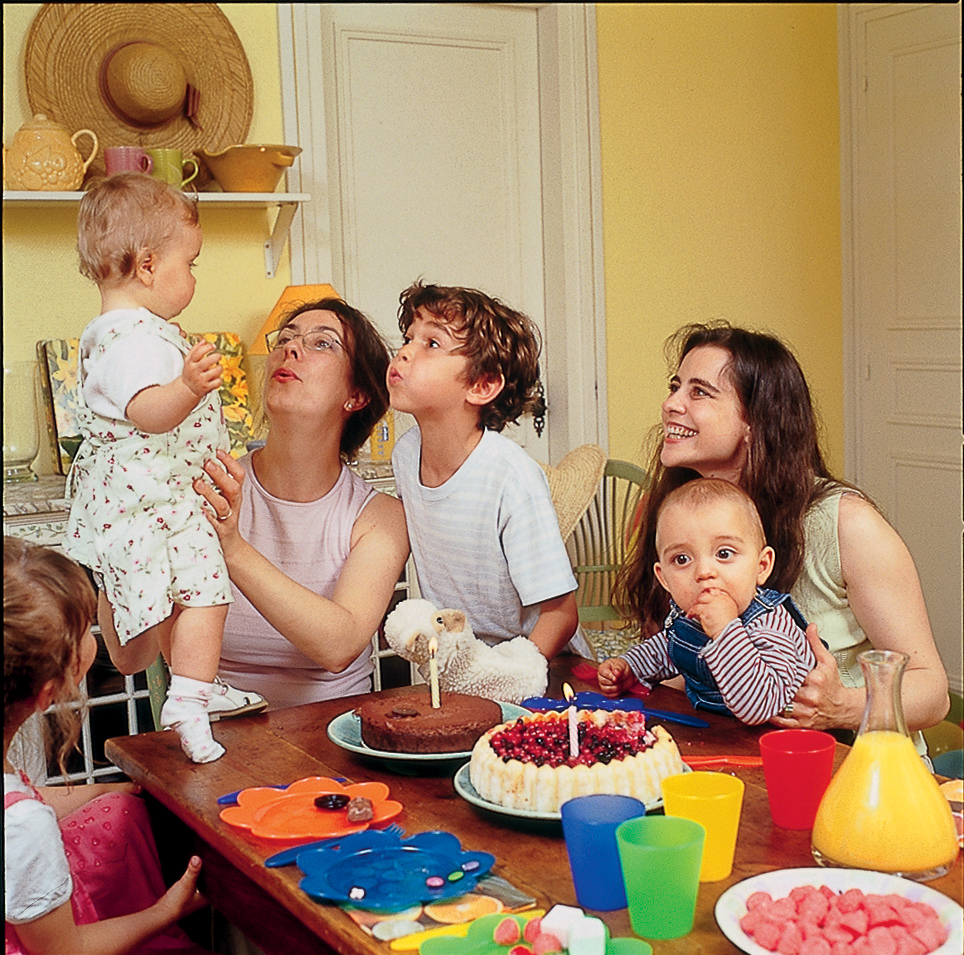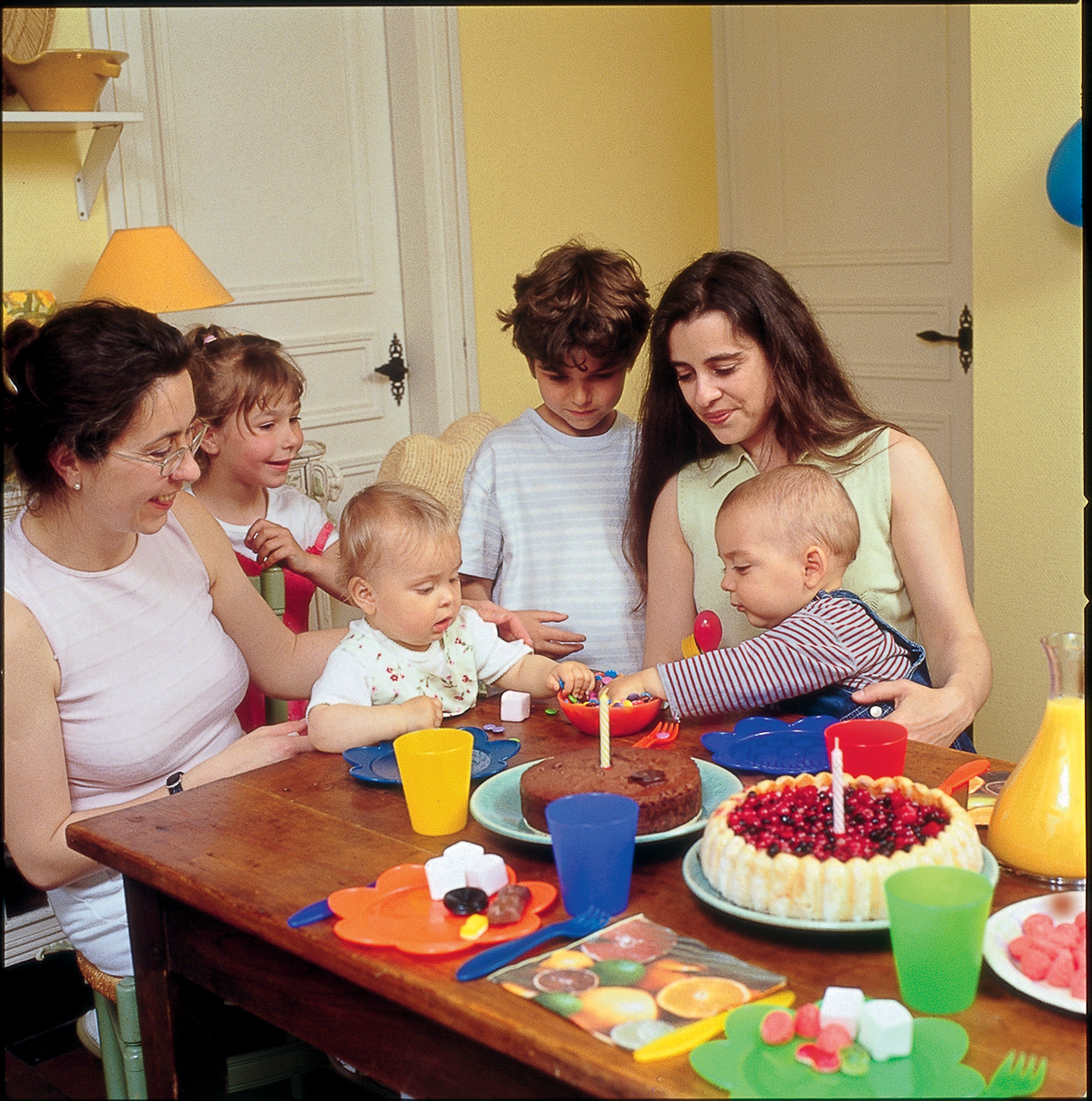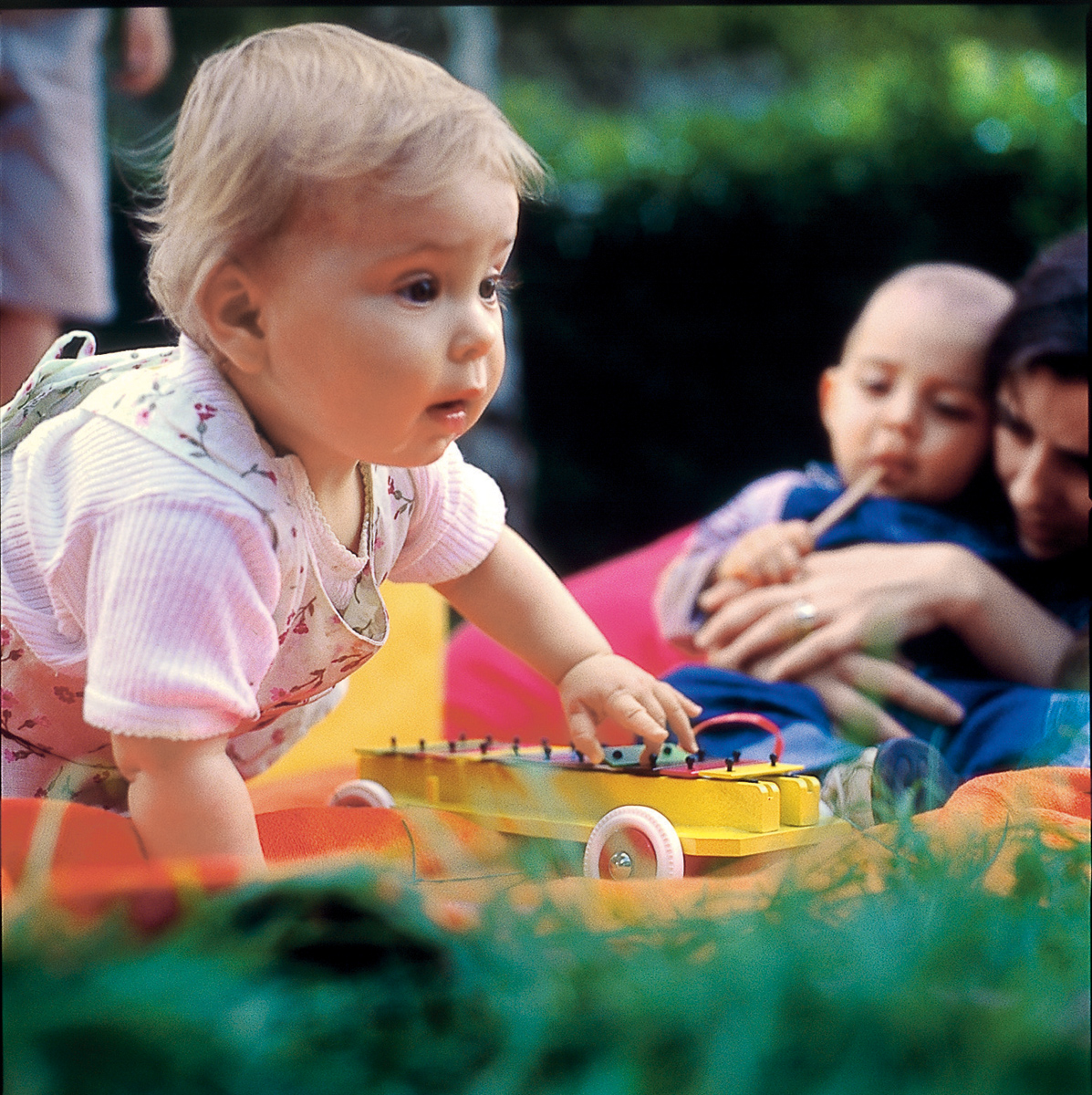 For a one-year-old child, personal interaction with adults is very important, and emotional contact with them stimulates development. He imitates the facial expressions and gestures of the people around him, smiles in response to their smiles, rejoices with them.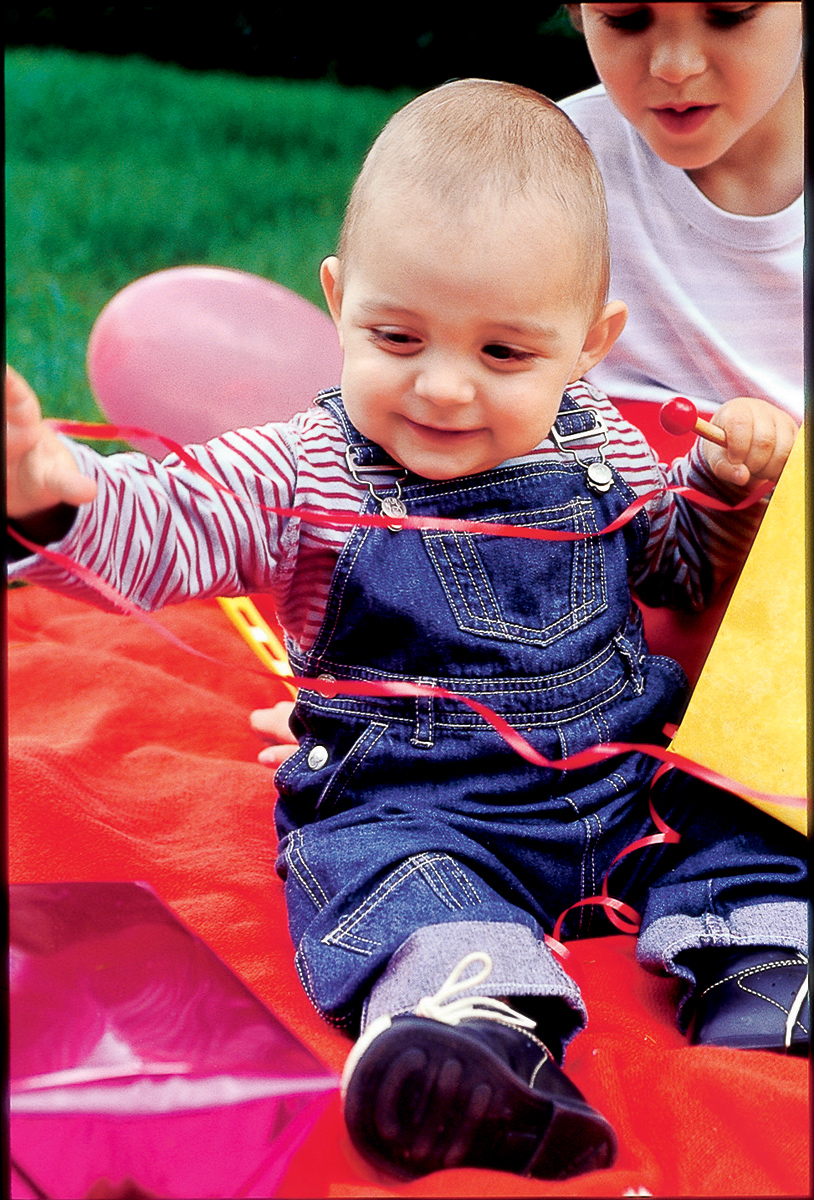 When planning a holiday, it is necessary to organize it in such a way that the baby is not tired or excited. On his birthday, it is better not to change his daily routine.
And plan his participation in the festival for two and a half – three hours of his active wakefulness.
Many strangers may scare the young birthday. It is better to invite only close relatives and people he knows. Do not demand that the hero of the occasion stood steadfastly until all the guests took turns holding him in his arms, patting him on the head.
It is important to feel the condition of the child in time and, if he is nervous, hide it in the most reliable shelter – in the hands of the mother.
When choosing a gift, adults should be guided by the needs of the child at this age. And not the slogan: "Hurray! You grew up, and I can finally give you something that I myself dreamed of all my childhood! "
Maybe my dad never bought a railroad in his time. But Denis bought it from a nearby porch, and since then his father knows for sure that there is no better gift in the world.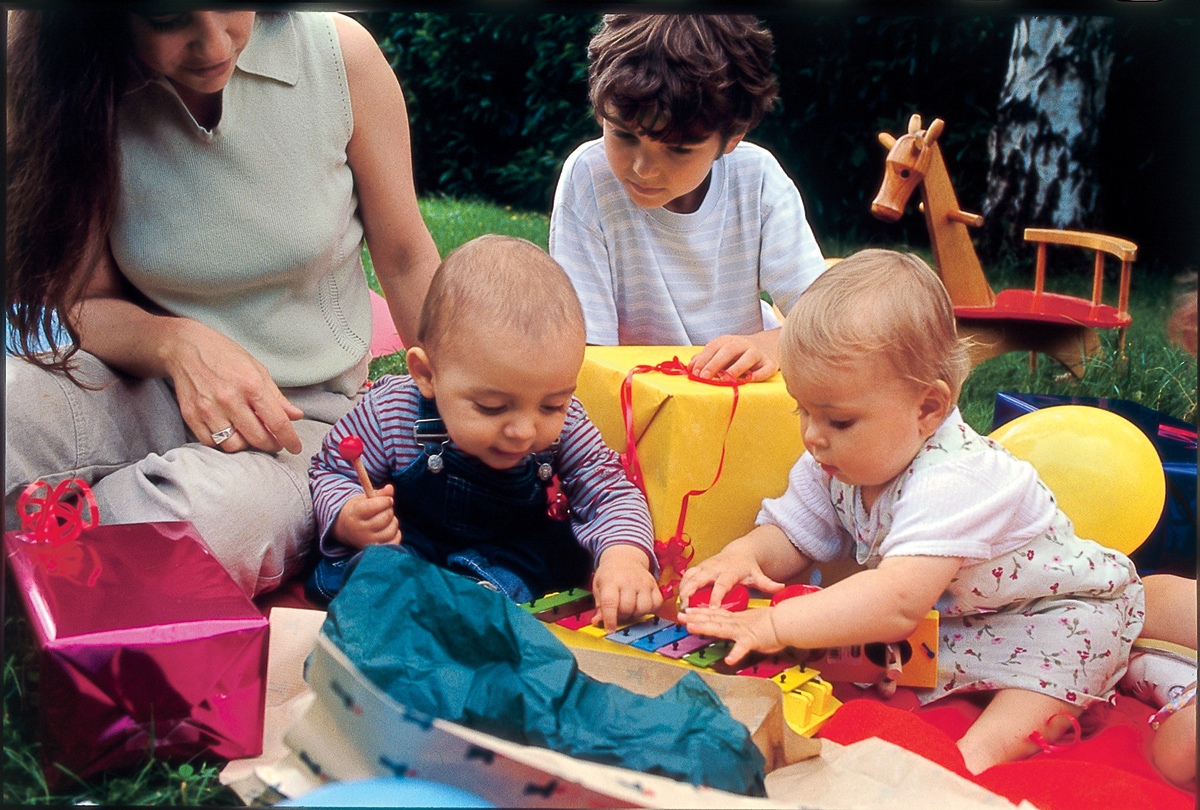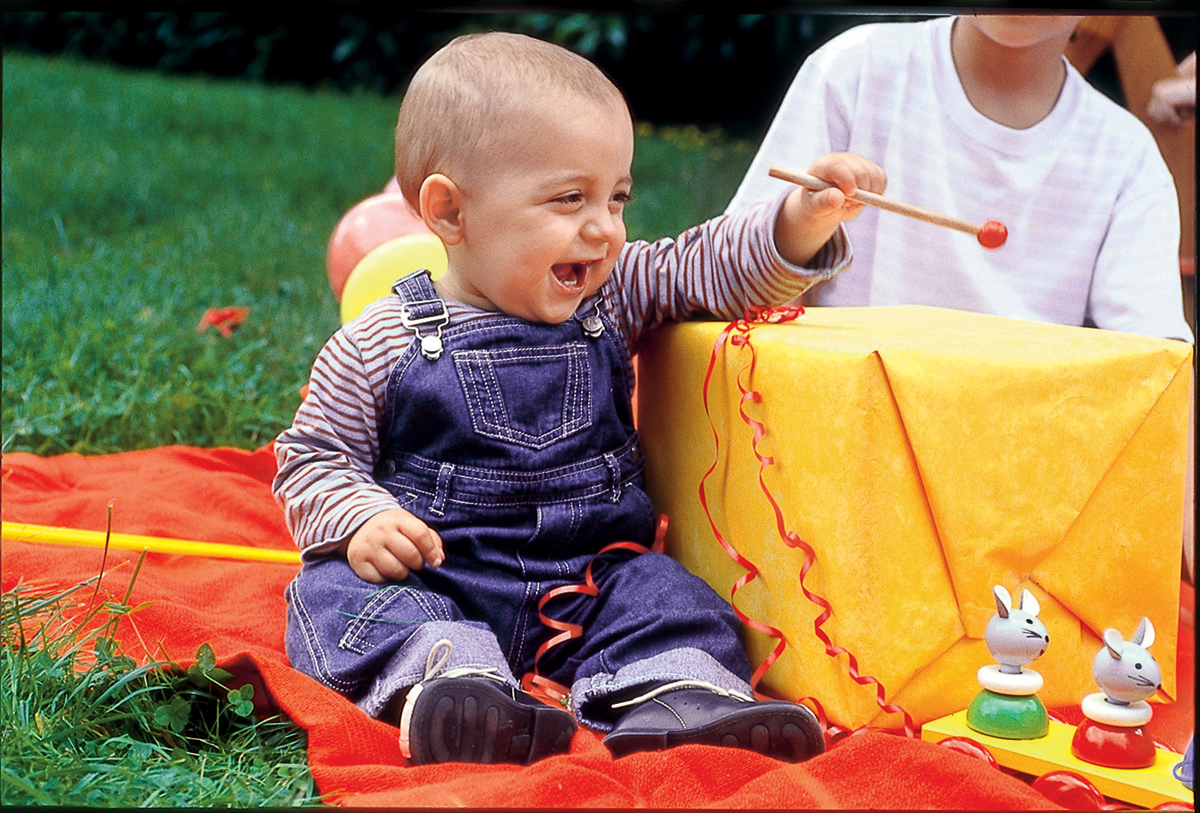 Mom is sure that a very large soft toy is simply necessary for the child. And aunt admires the achievements of modern technology in the form of a yellow duck with luminous eyes, who knows how to walk and quack, – in her childhood there were none.
But the reaction of the baby may be unexpected. A quacking duck with luminous eyes did not enthuse the one-year-old Sasha.
He was frightened, wept and calmed down when the "terrible" toy was hidden in the closet.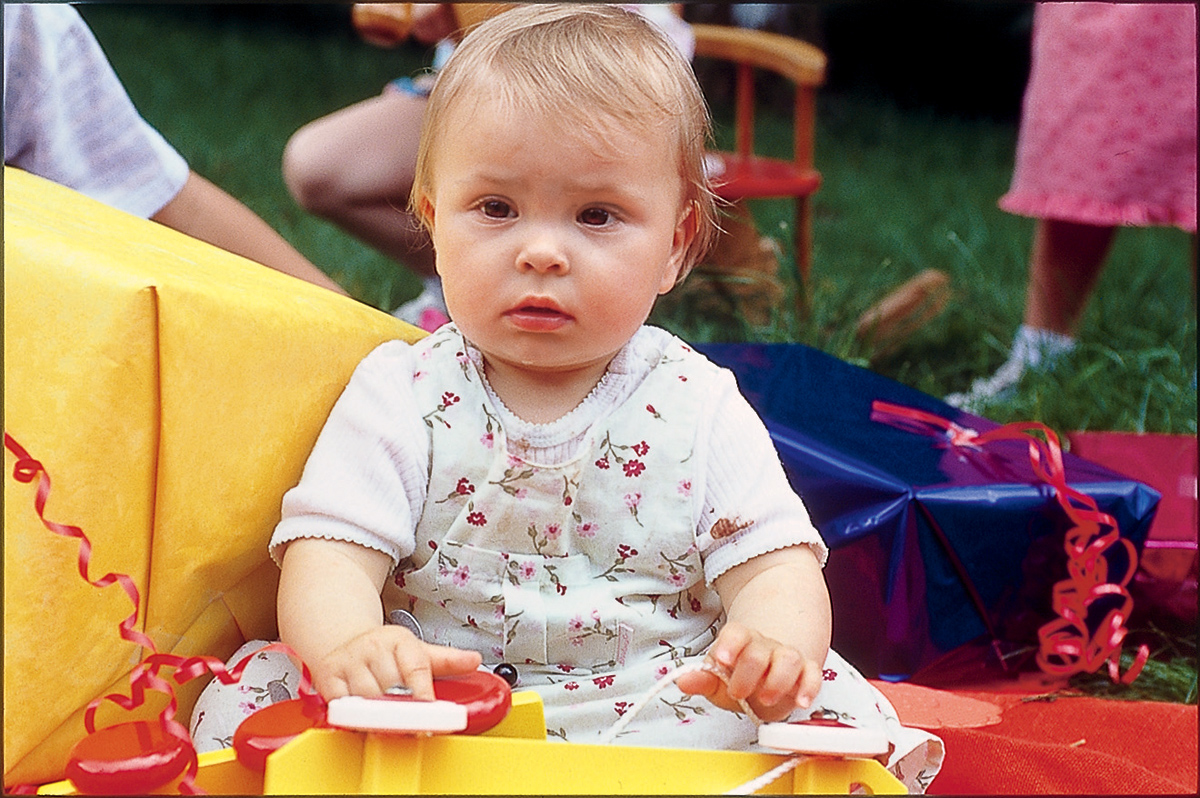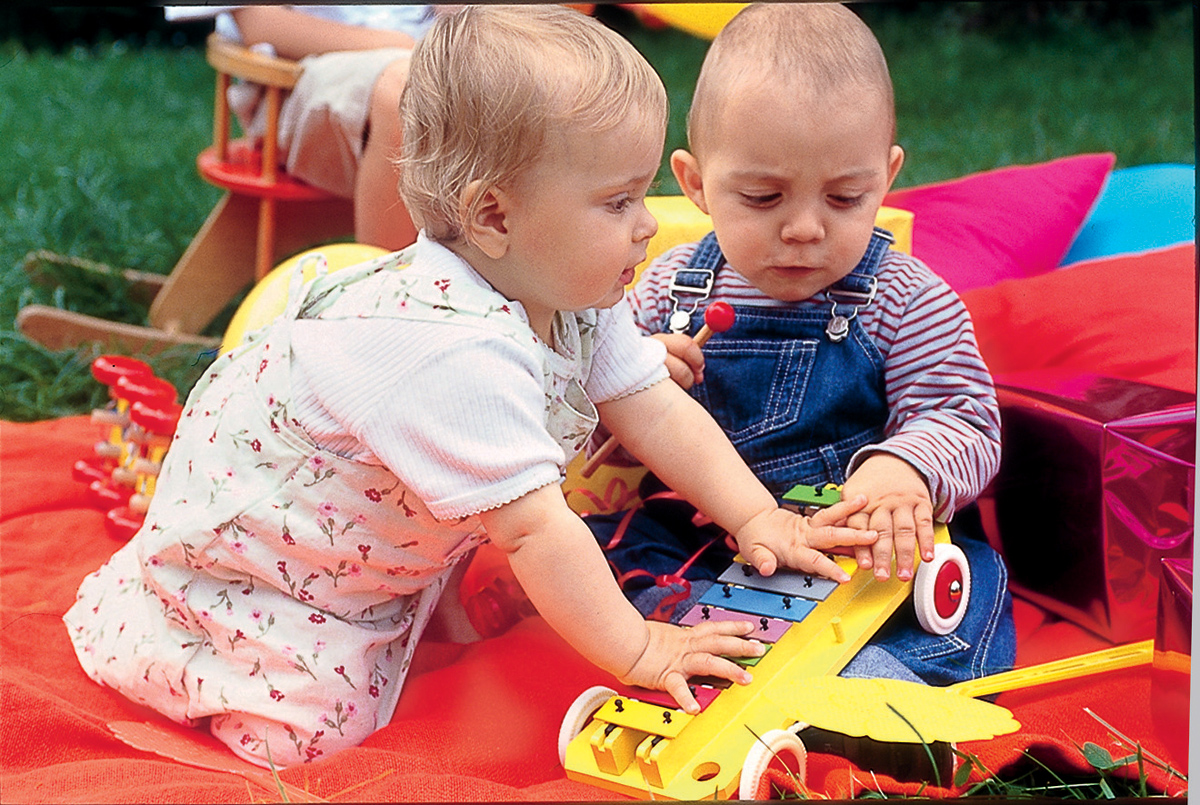 The big red cat, fascinated mother, was greeted more calmly. True, Sasha, with some apprehension, examined him, not coming close.
And then I finally forgot about the toy. Mom did not wait for the joyful glee of the baby. But what can you do with such a big cat that is the same height as you?
Neither lift nor move.
Toys on wheels (cars, butterflies, animals), balls will help your kid improve walking skills and develop motor activity.
For the development of visual perception and visual-motor coordination, actions with objects aimed at achieving a result are useful: to put one into another, open and close the covers, remove and put the ring on the pyramid rod, put one thing on another. Encouraging the perseverance of the child in games with pyramids, dolls, bowls, cubes, you develop his ability to act independently.
At the age of one year, children are already sensitive to music, they develop the ability to move to the beat, elementary rhythm appears, therefore recordings with music for very young ones will become a wonderful gift.
For the development of hearing, attract the attention of the baby to the sound of melodies played on a metallophone, xylophone, tambourine, drum.
The beginning of the second year of life – it's time to raise children's interest in objects that help them master the simplest everyday activities: dolls, animals, toy vehicles and household items. Show your baby what to do with them (you can drink a doll from a cup, a doll will sleep in a crib, etc.).
He will follow you simple game actions after you (feed the dog, put the doll).
But the railway did not leave Sasha indifferent, he boldly crawled towards the train, trying to grab him. But mom found such games dangerous.
And my father's childhood dream was removed to the top shelf for several years.