It would seem to make such an analysis easy. A small child is always in sight, there is nothing that he could hide, so the reasons for this or that situation are obvious to us.
But adults are far from always fair and, in passing a verdict, can be guided by emotions more than facts.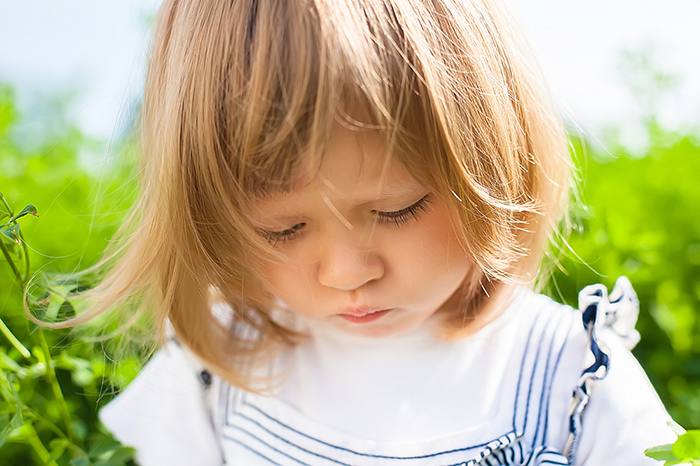 Examples of this even on the street can be seen regularly. Here is the mother leads a small child by the hand.
At some point, he stumbles, falls and begins to cry. Mom, bending down, shakes off his clothes with such force that he cries even more. "Can you go easy?"
Why are you falling all the time? Look, other children go normally! "It's obvious that the child is not guilty in this case.
Like the fact that after the suggestions of his mother, he still will not go "normally" – at the pace of an adult, with the same confidence and attentiveness. Why does she blame him? Most likely, because she herself is too tense or too tired to react calmly.
Her accusations are just a splash of accumulated irritation, no more. Children, of course, cope with such injustice, if it happens rarely, as an exception.
They are able to share a real relationship and just emotions. It's bad if an adult reacts stereotypically to any situation, like a pattern, without understanding the details.
Finger pinched? There was no need to climb there. Offended?
Look better who you play with. Sister broke picture? Should understand that she is small. "I want to bring up responsibility, maturity in a child" – something like this, parents explain their position.
In reality, they simply do not appreciate the emotional side of relationships, they do not consider it important – because of character or their own upbringing in childhood. They do not seek to spend their time with the child ("there are more important things to play, play by myself"), they do not demonstrate joy from his success ("I see, I see what I have built, you shouldn't shout like that"), they don't try to calm him down when he is afraid stop talking nonsense – in a closed room there is nothing to fear "). In a situation of emotional problems too much does not happen.
If you have a problem, then you are to blame.
"In childhood there was such a story. I was standing near the entrance, waiting for my parents to come down – we were going to go to visit.
Suddenly I see some people running straight towards me. I did not even understand who it was, did not have time to move away, when suddenly one person hurt me, and I fell right into a puddle.
When my parents literally came out in a few seconds, I was all dirty and cried sobbing. Not from the pain – just scared strongly. Well, it was still a shame, of course – no one even turned around.
How much more painful it became for me, when mother, instead of comforting me, said: "Look at yourself. Now we have to go to change clothes.
Why does something always happen to you? "Ekaterina, Maxim's mom.
The position "to blame for oneself" painfully affects children in the most direct sense of the word. Tendency to frequent colds, injuries, various psychosomatic diseases can haunt such a child up to adulthood. The reason is a subconscious search for a situation in which he is definitely not guilty, in which mom will definitely regret and caress.
If one disease does not "fit", the child "chooses" another, then the next, and so on, until it receives affection and support. Of course, it would be much easier and psychologically more useful to begin with this: no matter what the child does, whatever the situation, he should be regretted.
And only then, when he calms down, to talk about why this happened.
Children, whom parents often blame, grow anxious and suspicious. At an older age, they, as a rule, cope with feelings of guilt, as they are already able to understand for themselves whether they are right to make comments or not.
But anxiety and fear of error sometimes remain for life.
"At the playground, I heard a grandmother calming her granddaughter:" It's okay, this can happen. Don't be angry with the boy — he may not have been on purpose. "
I was amazed at this endurance and philosophical attitude towards life. However, the next day it did not delight me so much. A child is being robbed of toys, literally being bullied, and the grandmother is again for her: "It does not happen to anyone," "It's not worth the tears."
I just felt sorry for the girl. And although I believe that it is wrong to climb into the affairs of others, I could not stand it and said: "You know, girl, so that this does not happen to you, you need to take a scoop and properly crack that boob."
Maria, Igor's mother.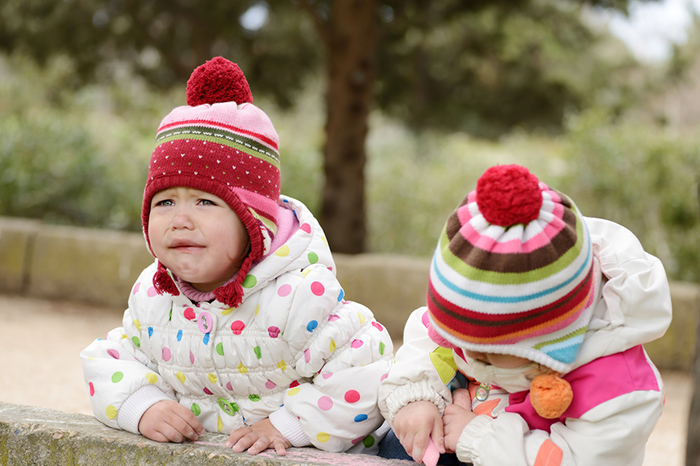 When we tell a child who is guilty, we do not just teach behavior in a conflict. Consciousness of responsibility plays a big role in the fact that a person will be so active in life. The installation "everything happens, no one is to blame" is expectant.
It is useful to people who are accustomed to taking everything under their control and are experiencing constant tension from it. And children are just learning to interact with the world.
And they must learn to receive from him what they need. They must learn to communicate with people so that all of this was good. Philosophical reasoning about the relativity of good and harm is suitable as an exception.
In everyday life situations, every child must understand why this happened, who was to blame and what to do so that it would not happen again.
Work on conflicts – even if formal at first – should be carried out even at the age of three years! Ask the child: "What happened?", "Who first started?", "Do you know why you can not do this?"
"We have a daughter with a friend who is almost the same age. During the pregnancy, we imagined how they would be friends, how we would have fun together.
However, it was not so easy to be friends – a friend has very unusual views on upbringing. For example, she never understands what happened, and if her Nastya is crying, it means that my Ksyusha offended her. If Ksyusha is crying, then. all the same she Nastya offended.
That cries and does not want to play. Once I asked a friend to sit with both girls for half an hour while I go shopping. I come: Nastya and mom shout at my dog: "Ugly dog, you have to be put to sleep, so that they won't rush to the children!" I ask: "What happened?" It turns out that the dog didn't let Nastya go for a ride and started snatching wool. "Can a dog ride Nastya?" I asked. Now a friend does not talk to me.
I was not even very upset. Anyway, every time the meetings end with tears and clarifications why they hurt her "poor thing."
Alyona, mother of Ksenia.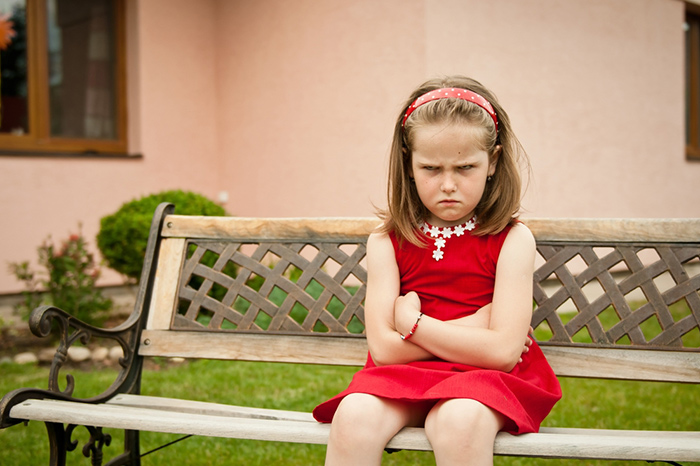 Absolute support without comment on the behavior is justified only in relation to very young children. They still can not understand their role in what is happening (because wine is always conditional), but they need a good attitude and care.
A child should be regretted in any situation, even if he first began to throw toys or sand (although, of course, it is necessary to say that it is impossible to do this, it is necessary). The older the child, the more support should depend on the degree of guilt.
If at two years the child hears the "poor thing" all the time, he forms a dual and distorted view of interaction with the world. "The world is bad, everything around can harm me" – on the one hand, and "I can do everything I want" – on the other. Of course, such children are conflict in any team.
They find it hard to get used to the kindergarten (but it is there that they sometimes get the right ideas about their role in society, if the parents do not interfere), it is difficult for them to play collective games. Start communication – this is no problem.
But save it for a long time does not work. "Poor women" are not ready for equality, and other children may be wary of communicating with them.
Sometimes adults themselves feel guilty about the child. The reasons can be very different: for example, a congenital disease, a feature that was inherited, some kind of incident, about which you can say "did not inspect."
And this feeling of guilt can extend to everything, even to situations of a child's communication with peers. Instead of clarifying the picture of the conflict in the playground, an adult takes the child by the hand and says: "I myself am guilty for bringing you here, tomorrow we will play better at home."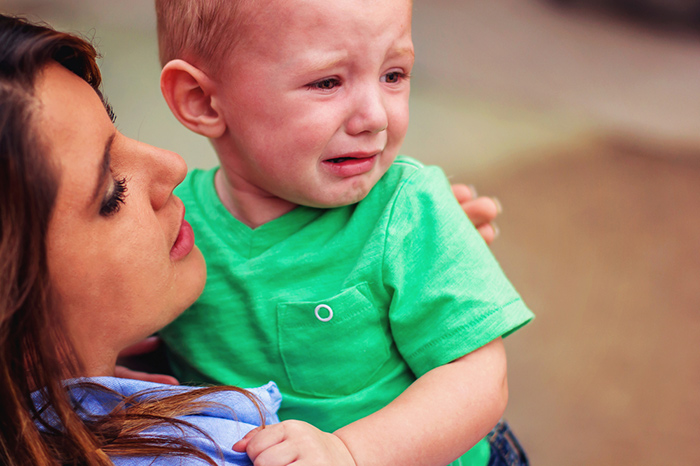 "When I was in the last month of pregnancy, my mother would not let me get behind the wheel and, if my husband did not succeed, she drove me to the right place. She is a very careful driver, but, alas, not everything depends on us.
In general, once she braked so sharply that I started having pains. We went to the hospital, and in a few hours my son was born.
Everything is fine with him, but mom still does not calm down. She attributes any problems to her own account, considering that she has hurt the child – he was born two weeks earlier.
One day, a child crumpled up a figure molded from plasticine — I didn't like it, probably. The grandmother almost cried: "I was upset with him – I made the toys to collect, and he was tired." I'm already afraid to leave her son with her – it's pretty hard to "see" a constant feeling of guilt.
In addition, the child is clearly not good: he already slightly declares to us: "All because of you." Lyudmila, mother of Denis.
Children with this education quickly learn to benefit from the feelings of parents. They do not just say "you are to blame," they are internally sure of this.
It cannot be said that high self-esteem is formed in such conditions: when dependence on adults is too strong, the achievements are not regarded by the child as personal merit.