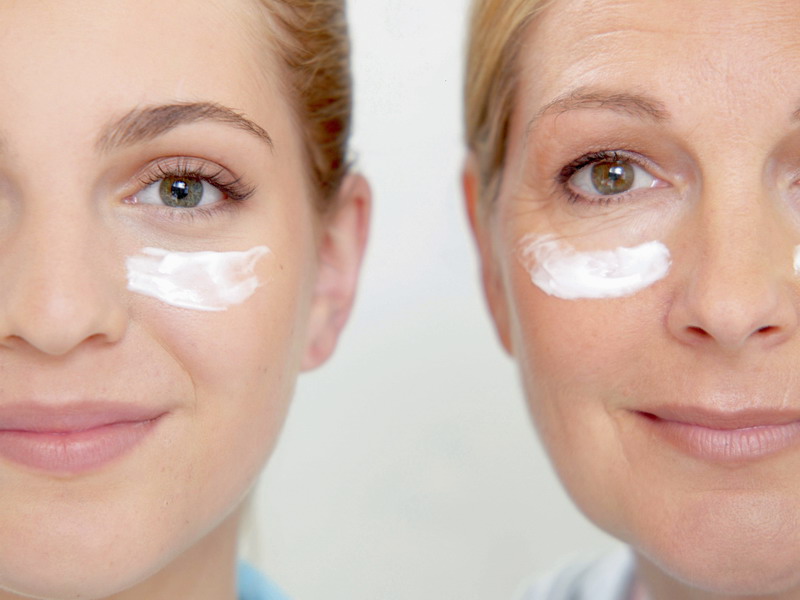 Before blaming your cosmetics for "inaction and worthlessness", consider whether it suits you according to age. Under conditions of constant stress, overload and poor ecology, your skin can easily be 10 or even 15 years older than you.
And is it any wonder then that the cream against first wrinkles "does not work" ?! It is completely obvious that at the age of 30, the skin has one need, while at 40 it is completely different.
That is why it is so important to correctly determine the real age and, based on it, select a daily care program. This can be done with the help of special scanners that can objectively evaluate parameters such as lipid composition, dryness or oiliness, elasticity, and susceptibility to ultraviolet radiation.
Well, as soon as the "diagnosis" will be set, you can proceed to decisive action.
The main factors that accelerate the process of skin aging:
the formation of free radicals under the influence of UV rays;
lack of moisture in the skin; change in elastic properties;
violation of the physiological regeneration of skin cells;
extinction of metabolic processes due to the lack of hormones, enzymes, vitamins, mineral substances;
changes in the state of blood vessels and microcirculation;
smoking.
The skin is firm, elastic and taut. Cells recover quickly.
It would seem that everything is fine! However, the active work of the sebaceous glands leads not only to the formation of comedones and micro-inflammations, but also to a dull complexion.
Some people at this age have couperosis: a sparsely visible spider vein appears in some areas.
Strategy The day cream should moisturize the skin and provide it with a good tone and healthy glow, and the night cream should contain components aimed at combating the first signs of aging and mimic wrinkles. In addition, after 20 years, you must enter into the "diet" gel for eyelids.
It is forbidden Too active sunbathe, smoke, self-remove comedones, sit on a strict diet, not to sleep.
A gradual slowdown in the synthesis of collagen begins, the upper protective layer of the epidermis becomes thinner. The former elasticity goes away, wrinkles appear around the eyes and mouth, more and more often there is a feeling of skin tightness.
Strategy It's time to get not only a cream, but also a more intensive care product – serum. This may be a drug against the first wrinkles or a product with a good firming effect.
In addition, the most opportune moment to connect the "home" mask with a lifting effect and light, but at the same time a regular face massage.
Forbidden For and without reason to resort to means for mature skin and superliftingam, as well as too much to stretch the skin, cleansing it and making peeling.
At this time in the body of every woman hormonal change occurs. Deeper wrinkles are indicated on the face, the contour loses its distinctness, the corners of the eyes and mouth are lowered – all these are consequences of the process of destruction of collagen and elastin.
Strategy Now when choosing cosmetics, preference should be given to multi-functional tools. For example, smoothing wrinkles is almost impossible without a good facelift, which, in turn, can provide a significant reconstructive effect.
Well, visits to the beautician from now on should become an integral part of your life.
It is forbidden to overwork, go out, not providing the skin with reliable protection, ignore moisturizing preparations.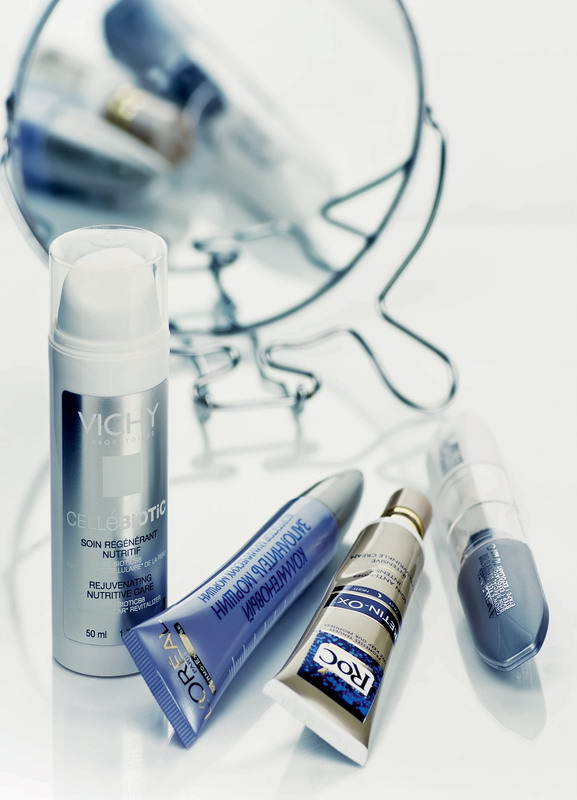 The skin is increasingly experiencing oxygen and nutritional hunger, metabolic processes in the cells slow down. The result is flabbiness, overhang of the upper eyelid, wrinkles and bags under the eyes, pigment spots, deep nasolabial folds.
Strategy Your main weapon is global action regenerating creams. Simply "catching" free radicals is no longer enough. Required products that operate in all (including deep) layers of the skin.
Such basic care must necessarily be supported by modeling massage and plasticizing masks.
It is forbidden to sunbathe actively, sleep face down, forget to apply daily serum and cream, use aggressive cleansers.
Sleep – anti-wrinkle
Teach yourself to sleep on your back. At first it will seem inconvenient, and then it will become completely natural.
Choose a smaller pillow.
Use a small neck roller to normalize blood circulation.