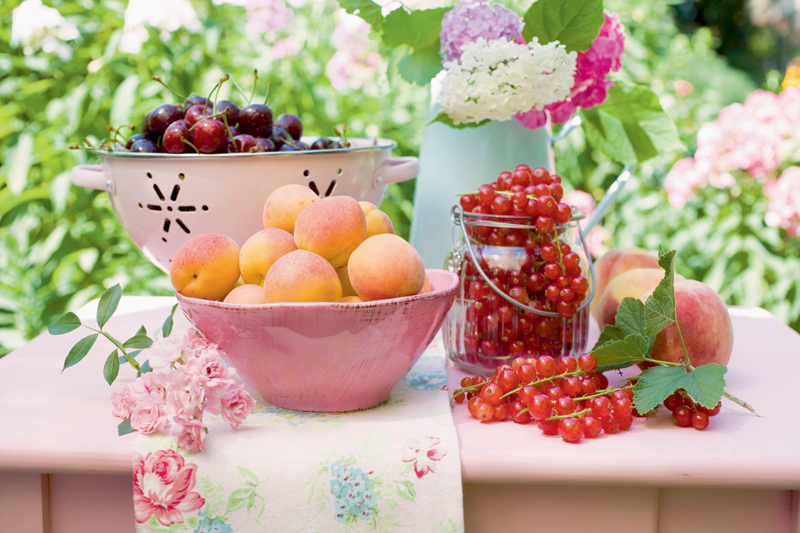 First, find out how hot weather can affect the baby's body. When the sun mercilessly burns, the crumb breathes deeper and more often, loses more fluid along with breathing and through the skin, and then also a number of salts. In the heat, digestive glands work worse, so a little can have difficulty with appetite and assimilation of "heavy" food.
And one more thing: summer heat is the ideal "climate" for many bacteria, which is why this season the kids are more likely to catch intestinal infections.
Despite the "seasonal" features, the main principle of nutrition of the baby remains the same – more variety. The child's table, regardless of the season, should have a variety of foods, including meat, fish, cereals, potatoes, although in summer there are, of course, more seasonal fruits and vegetables – and this is wonderful.
Fresh vegetables and greens will provide your baby with vitamins, mineral salts and organic acids, and fruits and berries also provide easy-to-digest carbohydrates. But even such a useful "yummy" should not replace the other components of the menu – the child also needs other groups of vitamins, not to mention proteins, fats and much more.
A cup of cool milk or yogurt in the heat will not be denied even a "little one". That's right, because all dairy products are nutritious and easy to digest, and kefir and yogurt, thanks to lactic acid, fight off harmful microbes in the intestines.
Wherever you go, in the summer a bottle of water for a child should always be at hand. In hot weather, the best water to quench your baby's thirst is plain water (baby bottled or boiled) and sour-flavored drinks: fruit drinks, juices diluted with water, fruit and herbal teas (currant, blueberry, strawberry, mint), weak black and green tea. But sweet soda, undiluted juice and milk do not cope well with thirst.
After them, the child will want to drink even more.
It is not necessary to water the baby and medicinal or medical-table mineral water. Due to the abundance of salts, it is given to children only as prescribed by a doctor, otherwise it may hinder the work of the kidneys and the digestive organs.
Fortified with sweet fruit, the child may well refuse lunch or dinner. So it is better to organize "fruit" snacks no earlier than an hour before meals.
And one more thing: make sure that the baby is not too keen on these delicacies, otherwise his bowel disorder may begin.