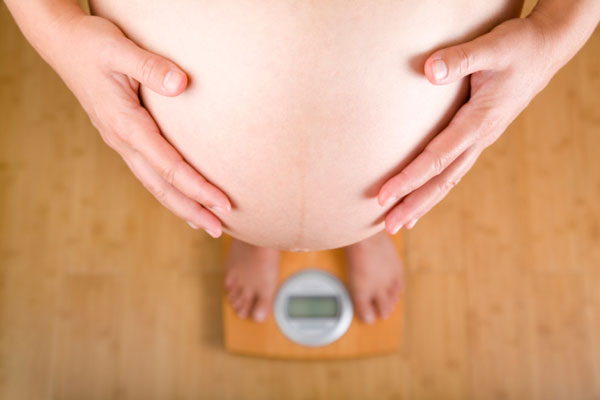 Every month at the doctor's office you stand on the scales. Their indicators are important because those extra or missing kilograms can affect the development of the baby and the course of pregnancy.
In addition to the initial lack of weight (usually in lean women), indiscriminate nutrition, problems during pregnancy (for example, fluid retention in the body), and metabolic disorders can cause a quick increase.
Make sure that every day on your plate alternately appear representatives of different product families: meat, vegetables, cereals and dairy products. If you are hungry, choose vegetables or dairy products, not bread and buns. It's better to forget about fat and sweet, as well as sandwiches for sandwiches. If you still allow yourself bread with sausage, they should not be followed by a cookie or pie. The best continuation will be a fruit salad and one of the dairy products.
Eat a little, but often – 5-6 times a day.
Try to eat less spicy and salty. Expectant mothers (especially those who tend to gain excess weight) need to restrain not only appetite, but thirst, especially in the evening. Otherwise, the fluid may be retained in the body, the work of the circulatory system is disturbed, and the delivery of oxygen to the child will decrease.
Keep in mind: pregnancy changes the appetite and taste habits of the future mother, when you want, for example, sweets, and you can't look at meat and vegetables. Try to keep up, otherwise easily digestible carbohydrates (sweets, sweet fruits) will add a couple of kilograms to those that have already appeared "illegally."
To understand whether you eat right, you need to weigh yourself regularly. Usually, weight gain for expectant mothers is 8–10 kg: 2 kg for the first half of pregnancy and 6–8 kg for the second half, that is, 350–400 g per week.
But this calculation should take into account the constitution of a woman: for thin women, purchasing 10–14 kg will be the norm, for expectant mothers with a normal physique – 8–10 kg, and for those who are inclined to be overweight – up to 6 kg. Increased appetite, weight gain too fast, obesity is a reason to revise your menu from 12–13 weeks of pregnancy, and above all, eat less carbohydrates and fats.