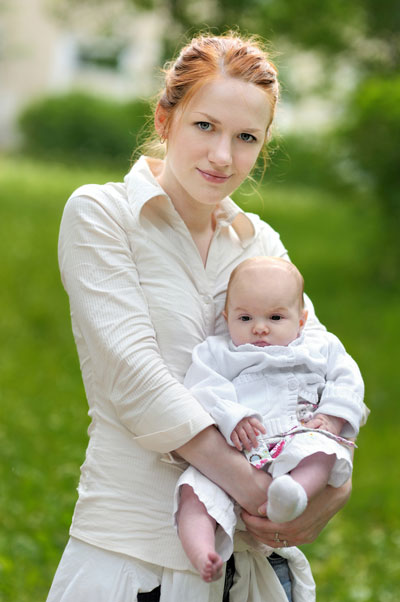 In recent years, children born out of wedlock appear more and more. But their mothers are no longer called single mothers, as it was literally 20–30 years ago, and they do not whisper behind their backs, discussing their moral principles.
Even no one regrets them, because … not at all. In the overwhelming majority of cases, the birth of a child without a husband is now a woman's own choice, and she doesn't feel any disability from her position. Many in general consider such a family life ideal and prefer to live together with a child, having insignificant and not burdensome relationships with men.
Others, over time, still plan to create a complete family. And, although each story is individual, they can be conditionally divided into such groups.
1 A woman, realizing that living together with a loved one is impossible (for example, he is married), still wants to have a child from him. Then he begins to look at life in a more realistic and pragmatic way ("A child needs a normal father, and I need a husband").
2 A woman is engaged in a career so enthusiastically that a full-fledged family is just a burden for her. She is absolutely not interested in being a wife, and, most importantly, there is no time for that.
She would have postponed the birth of a child for a couple of decades, but she is well aware that nature has set aside for this the same years as for success in the professional field. So, you still need to think about the child. About a decent husband – sometime later …
3 Either she herself is incapable of feeling, or the circumstances just add up, but there is no loved one. You can, of course, wait for it to appear – but this can be delayed. Mom every time asks when she will become a grandmother, her friends all walk with children, and even from time to time I want to look into the store for newborns.
Well, why not? And love can be expected together.
It happened. But, after weighing all the pros and cons, the woman resolves the issue positively.
In the end, all is for the better, and the child's future happiness is not a hindrance.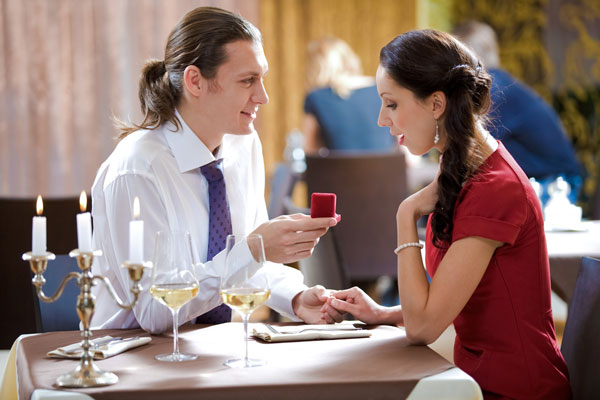 … Anya met Sasha when her daughter Julia was two years old. Thanks to the children, this meeting took place – on the playground, Sasha was walking with her nephew, and Julia mixed up their toys. Anya immediately drew attention to how fun and kindly Sasha communicates with the children.
And then, when they began to meet, his warm attitude and concern for his daughter literally touched her to tears. His father did not show so much participation – all his concern was expressed in a birthday present and alimony, which he himself wanted to transfer officially. But it was he who sowed the seed of doubt, having learned that Anya was getting married: "Do you think someone needs other people's children?
Look at the chronicles of the events – you will understand how the relationship with such good stepfathers ends. " And then the grandmothers in one voice began to repeat that such an interest could not be sincere, that a non-native child would always be a problem.
Anya herself began to doubt – after all, Julia really is completely alien to Sasha. And how can you love someone else as your own?
Fortunately, doubts did not become an obstacle to creating a family. Anya still got married.
And – never once regretted it, although many years had passed. Sasha became a wonderful father Yulia, and later – two relatives, their common with Anya, children. "It's even strange," everyone said.
In fact, there is nothing strange. A man can really love someone else's child – much more likely than a woman.
Remember the fairy tales: a stepmother can be angry and insidious, but not a stepfather.
Maternal love has more biological factors, and mom loves her child simply because he is her. After all, she felt him, lived with him in an inseparable relationship for nine months. And for a man, anyone, even a blooded child, in this sense is a stranger.
And the formation of paternal feelings occurs much later – when children grow up and there is the possibility of direct communication with them. So theoretically, any man can be a good father to any child, and basically it will depend on his (father's) personality traits and attitude towards the mother of the child.
In polls, only 7% of unmarried and 5% of divorced men said that a child would be an obstacle for them when creating a family with a woman he loved. The rest are quite ready to find a wife and child at the same time.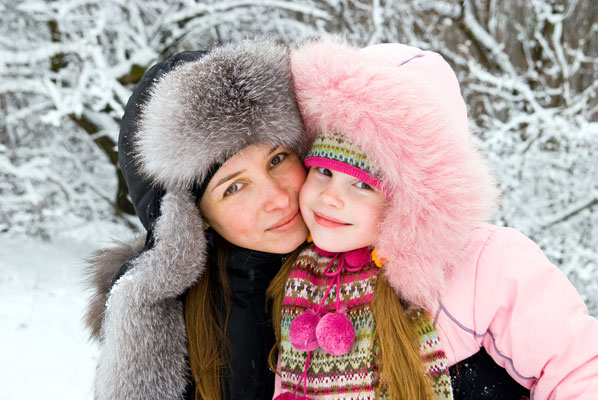 Of course, one cannot say that there is absolutely no difficulty in such families. After all, cohabitation requires more than love and good intentions. And, if the difficulties of adaptation occur in newlyweds living together, then couples who have a child face much greater problems. "I was not married before the age of 35 — I was engaged in work, and, moreover, the only one for which I would have parted with a bachelor's life had never met.
And when I met, it turned out that she was not particularly waiting for me – she already had two children. This, of course, is a joke – I don't mind at all that her children live with us and in general are even happy. But what I just do not tolerate is the fact that they rummage on my desk and do not let me work in peace.
On this subject, we even had scandals, just before the separation did not come. But then the wife forbade the children to come to my desk and computer when I am not at home. Without accusations and reproaches like "You do not love my children" (which I was so afraid of).
We just agreed on the conditions that I need for work. In general, it was easier to settle disputes. "
New responsibilities, a new way of life – often in order to get used to it, it just takes time. On average, this kind of adaptation takes place in a year – unless, of course, both are committed to finding the best solutions and are ready for compromise.
Agree, it is a pity that love – such as in the first months of life together – does not last forever. Passion gradually gives way to affection, warmth and – albeit in a good sense of the word – a habit … This is not a lyrical digression – this is the nature of things intended by nature to save the life and normal development of the child.
Strong feelings are needed at the first stage of a relationship — to increase the likelihood of a baby being born, and then, with its birth, they must be transformed, becoming calmer. The task of the parents now is to focus on the child. After all, it can be very bad for him if his parents continue to think only about each other every minute, forgetting about everything.
But the nature has obviously not provided for repeated marriages. And, although there is no real threat to the life of the baby if the mother is in love, attention and affection for him at that time will still get less.
And children feel it – even very small. Of course, they do not understand that jealousy is natural in such situations (and they don't even know the words of this), but they are beginning to experience vague anxiety.
Those who are older can already assess the situation, find the enemy and interpret it in their own way. "Mom loves me differently now, and, like me, she loves Uncle Seryozha."
Such moments are very dramatic, and even in adulthood, the memories of the novel of the mother are unpleasant – even if it ended in a happy common union. So try to make your love story not so difficult and painful for a child. Do not show your feelings for each other too clearly – in any case, until the child also establishes a relationship with the prospective father, and tell the whole truth about your relationship.
Of course, in an accessible language and with the emphasis on the fact that "you are still the most-favorite for me".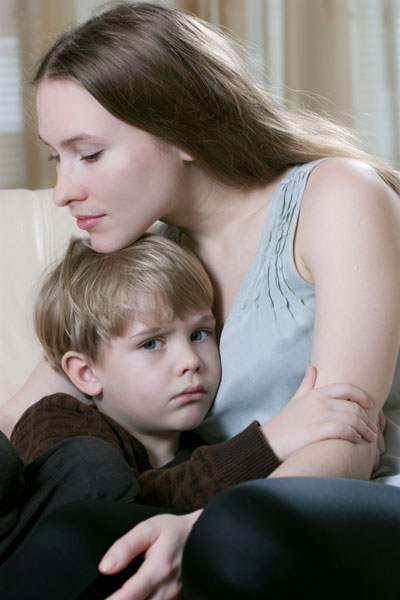 Children can easily become accustomed to any situation in the family, and therefore they will not worry about the fact that they will have to grow with their non-native father. True, under two conditions.
If their daily life does not change for the worse and if you yourself will assess this situation as positive. You should not have feelings of guilt ("deprived the child of his own father"), pity ("Poor thing, maybe he feels lonely and uncomfortable") and doubt.
If you are sure that you are doing everything correctly and the child in your family will be happy, it will be so.
Keep in mind – children love consistency. And the younger the child, the more important the factor of stability for his health and development.
Therefore, family "experiments", trial marriages – the phenomenon of having a child is undesirable. Let the period of your meetings be longer, let you first introduce your friend as a friend – but it is better to announce the creation of a family when you are absolutely sure.
Of course, having a man in the house is desirable, but if men change every year, it is unlikely that such a "complete" family will contribute to normal development.
What should stepfather do if the family has already been created? The same as the father.
Of course, the relationship will largely depend on the child's age and the experience of the new dad, but in general, the man should have all the paternal functions. If all the activities with the child and in general the whole process of upbringing remain on the mother, then it will be even more difficult to get used to the new relationships. There is a psychological pattern: the more we try and do for someone, the more we love him.
In the family it should be used. Assign your dad even difficult and responsible activities with your child – a trip to the clinic, a walk in the children's park and swimming (you know better what is considered difficult and responsible). If the child is big enough to do something with his dad, then don't neglect to go to the store and make dinner.
Difficulties unite – especially dads with children.
But is it really new to call daddy? When exactly? Offer yourself or wait for the cherished words from the child?
These questions can not be answered unequivocally. It all depends on many factors and will be very peculiar. One thing is for sure – no need to insist.
You can, when speaking with a child, mention different ways of addressing ("Ask your father", "Sergey will call for you") – as if suggesting the child to choose himself. But especially to fix on this topic is not worth it.
The main thing is not how the child calls, but what he feels.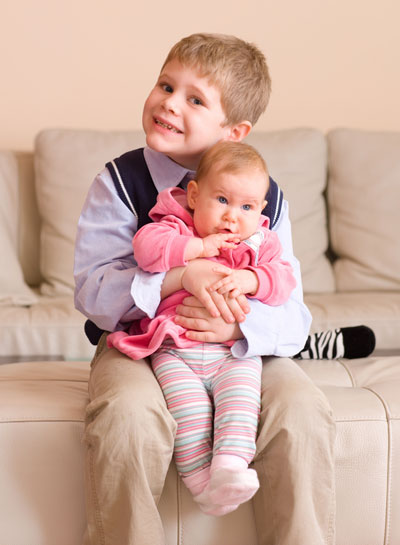 But the manipulations that children in such a family resort to very often should be stopped. Otherwise, with this phrase: "Of course, you don't love me now, you have a new husband" – the child will terrorize you all his life.
Take these statements calmly, do not show any emotions and, of course, do not allow the result to achieve what was originally discussed.
Of course, sooner or later the child will ask about his father. It is necessary to answer all his questions – because the value of a father in a person's life is very great, and knowing about him (and other relatives) helps to realize his place in life, the non-randomness of his birth. But, responding, take your mind off your emotions and negative memories (and everyone, of course, has those).
The story about the features of character, profession and explanations that "this sometimes happens in life – that people want to have a child, but then they don't want to be together" – is enough.
Special attention will be required to the child when you have another, now common, child. But special – not in the big sense.
On the contrary, your excessive participation will be a reason to think that "something is not right here – since everyone is spinning around me, as if I was sick." Particular – in the sense that it does not give the senior emotionally separated, considering himself superfluous.
Maybe a little more time that you spend one on one with him, maybe some new interesting activity.
And, by the way, this is a great time for the relationship between the father (stepfather) and the child to become even closer – men, too, feel a bit redundant when there is a baby in the house.