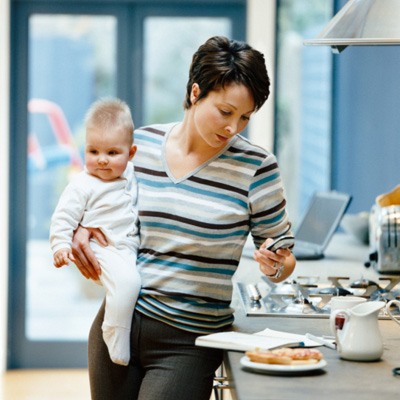 The life of a person, small and adult, is subject to certain laws, and intangible biological rhythms that regulate the functioning of our body depending on the time of day and year are of particular importance among them. Before birth, the child uses the mother's internal clock.
His own system of rhythms is laid immediately after birth. Closer to 12 months, it begins to be gradually debugged, but finally formed only by 5–6 years.
Scientists have derived a pattern: the clearer biological rhythms are observed in childhood, the less health problems a baby has, because this invisible mechanism helps a growing body to withstand infections, stress, and poor ecology. In addition, children with accurate internal clocks, as a rule, are ahead in the intellectual development of their peers who are not accustomed to a clear daily routine.
1) A key role in the formation of biological rhythms is sleep. It protects the nervous system from overload and exhaustion, contributes to its harmonious development. Considering that one day in the life of a baby in its information richness is many times greater than the hardest day of an adult, good sleep is especially important for an infant.
To "get enough sleep," a newborn needs 19 hours a day, a 3-5 month old baby — 17, a six-month-old — 15, a 9–12 month old — 13, a 2-3 year old — 12.5, a 4-5 year old – 10 -11 o'clock.
2) Schedule feeding and gradual acquaintance with new products also contribute to this: these useful habits give the baby additional temporary reference points and become a good help for the proper maturation of the digestive system.
3) Daily walks, massage, gymnastics, and water procedures help to avoid disruptions in the work of biological hours that are not yet established, that is, those actions that are performed at precise intervals at about the same time.
In accordance with the device of the internal clock of all people, including children, can be conditionally divided into "owls" and "larks". "Owl" babies sleep for about 1.5-2 hours longer than their antipodes, sway for a long time, eat slowly, but then quickly fall asleep.
Children, "larks" usually show a lot of activity during the day, they are difficult to put to sleep, but easy to feed.