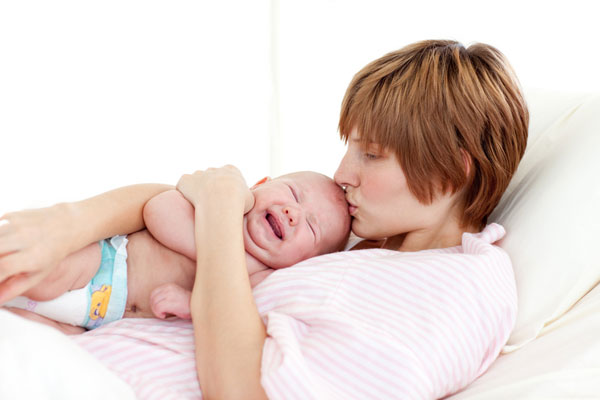 Baby crying is a healthy reaction to irritants. The child still does not know how to explain, express thoughts, desires, and the only way to attract the attention of adults is a loud, prolonged cry.
Crying baby informs parents that he is hungry, tired and wants to sleep or he is tormented by pain, discomfort. Therefore, to begin with, possible negative effects should be excluded: feed the baby, check diapers, see if it is hot in the room (or, on the contrary, cold).
When the baby gets cold, he becomes pale, his hands, legs and nose become cold, and blue may appear in the area of ​​the nasolabial triangle. If the baby is hot, he blushes and sweats.
Often, crying and indicates the ills of the baby. For example, about colic or headache.
Abdominal distention and colic, as a rule, disturb babies up to 3-6 months of life. At this age, the process of digestion and movement of food through the intestines is imperfect due to insufficient contractility of the muscular layer of the intestine, low activity of enzymes, microorganisms that are not formed or broken for any reason.
However, tummy massage, proper nutrition and colic remedy can solve the problem.
Headache in infants is a common reaction to changing weather or changes in atmospheric pressure. But if the migraine worries the baby too often, the child should be examined by specialists, because in rare cases headaches are a sign of perinatal encephalopathy (PEP) syndrome, characterized by increased intracranial pressure, changes in muscle tone and excessive excitability.
Contact a doctor should be without delay the same cases when:
baby crying piercing and painful;
the baby cries without interruption for more than 3 hours;
the baby had fever, vomiting, upset stools, and a rash.
Often, the evening whims occur because of the banal fatigue. Every last day gives a small child a lot of vivid impressions. A new rattle, a walk in the park, the introduction of complementary foods are any minor discovery for an infant, a serious accomplishment that requires mental and intellectual costs.
And by the end of a typical day, a child may feel "squeezed like a lemon." And he can protest, show discontent, act up, sob.
Of course, the most correct thing is not to bring the child to a state of extreme fatigue. Children need a regimen where the mother knows exactly what time to feed the baby, when to bathe and put to bed to prevent "starvation riots" or overwork.
Observance of daily rituals is also important: bathing, light massage, lullaby or reading at night.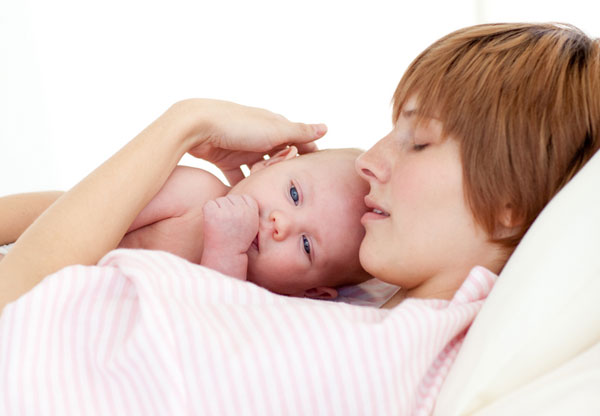 For many babies from birth to three months, a phenomenon called "evening disrhythmia" is typical, when a baby whimpers and whines for no reason. A child can ask for a breast or bottle, just suck, throw, turn away, cry, then go back to eating.
This behavior is characteristic of the crumbs, who have not yet developed a sleep mode – wakefulness. Over time, this problem will disappear by itself.
If it was not possible to avoid tantrums, it is important to remember that crying a child removes accumulated stress. In each situation, you must take into account the character and temperament of the baby: one child can be comforted, vilified in his arms, and the other should be left to cry alone for a few minutes, and then come back, hug, caress, and then put to bed.
But in any case, it is impossible to punish a child for hysterical scenes that have arisen against the background of overwork, or leave the child without consolation.
Often, nervous breakdowns in young children are associated with a lack of attention from parents. Especially sensitive kids react to separation from their mother.
For example, when a mother goes to work and the crumb sees her only in the evenings. Trying to compensate for the lack of communication, the child can literally "terrorize" the parents with endless whims and whimpers. Some adults, feeling guilty in front of the child, begin to pamper their crumbs.
And others, on the contrary, react sharply and rigidly to nagging and anxiety.
We need to find a "middle ground". On the one hand, one should not succumb to hysterical provocations, but on the other, it is important to create an atmosphere of security and care for the child.
Hugs, joint games on the carpet, family reading, and talking are vital for a baby.
Sometimes the evening tantrums can be associated with the reluctance of the children to go "on the side." After all, the need to go to sleep forces the child to stop an interesting game or communication with parents, which he missed a day.
Try to avoid exciting activities shortly before bedtime. Remind the child several times that after a while you will have to "round out", step into the bathroom, and then into the bedroom. The first warning is about 20 minutes, and 2-3 times more, remind you of upcoming plans.
The abrupt termination of an entertaining game or conversation is not easy for an adult, and even for a child whose attention switching is slower and even less so.
We are accustomed at work, on a visit to keep negative emotions in ourselves, and at home to relax and throw out a bad mood on loved ones. But tension and irritability are easily transmitted to others, especially children, who, trying to shed the load, begin to cry and whine, which only heats the situation. When you feel irritated, tired, relax first: take a bath with aromatic oils, do a self-massage, sit for a few minutes in silence, breathe deeply, meditate.
According to scientific studies, in 30% of cases of mothers suffering from depression, children are also prone to depressive conditions. Kids are extremely sensitive to the moods of the parents, and a positive attitude, calmness gives the child a sense of balance and tranquility. If during the day an unpleasant event occurred in the family, the scandal that alarmed the child, be sure to discuss them in the evening with the baby.
Explain to the child what happened, discuss the feelings that he experienced: "You were afraid that we were shouting", or "We will try not to swear anymore", or "We love you very much".