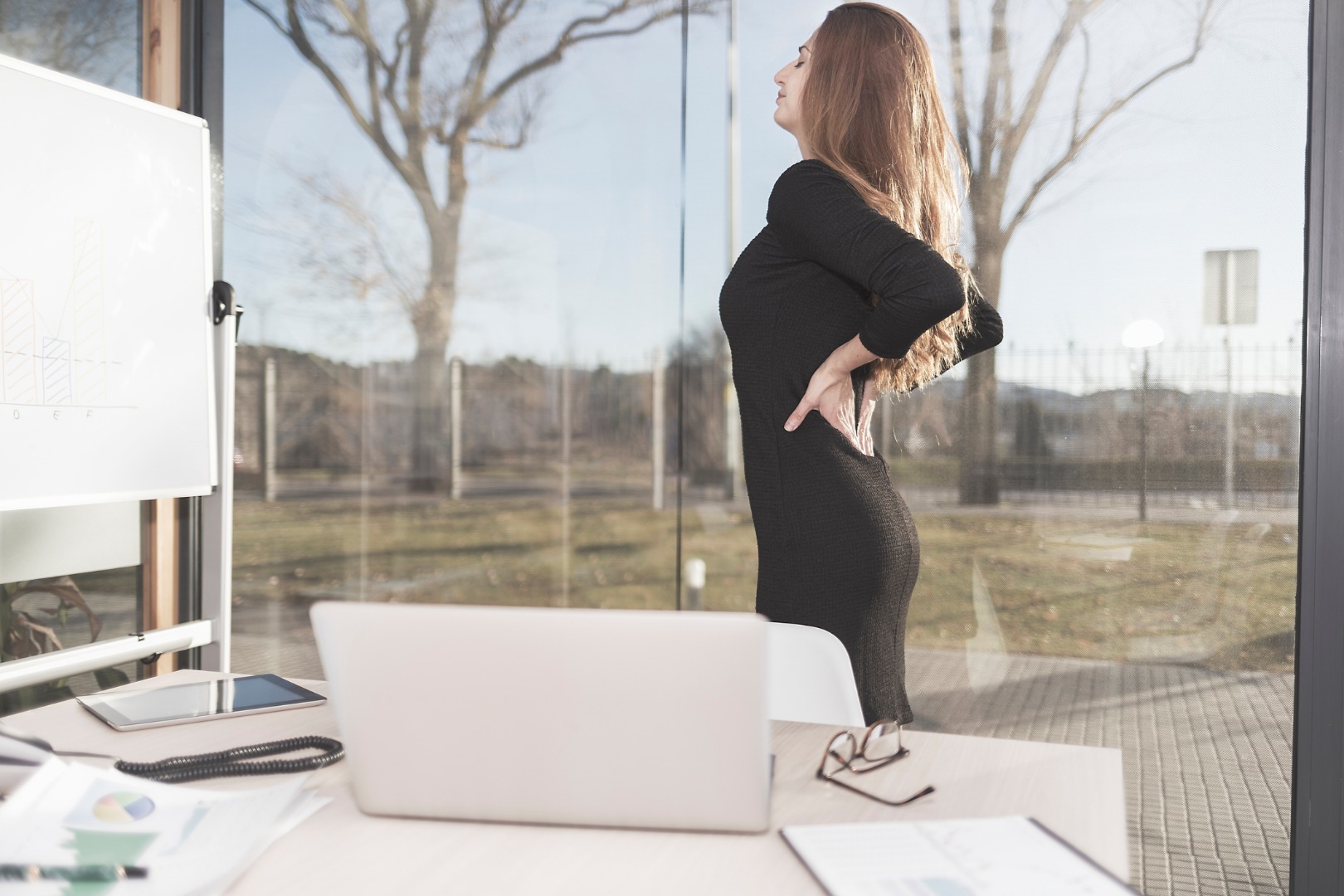 Hypodynamia is reduced mobility. It is bad for all body systems. Now hypodynamia is called "office syndrome".
Most of the time people spend sitting in uncomfortable chairs and frozen poses in front of the monitor screen. And the consequences – violations in the cardiovascular and intestinal-digestive systems, the appearance of venous edema and stasis, pain in the cervical and lumbar spine, weight gain.
I would like to draw attention to the connection between lower back pain and impaired functioning of the internal organs of the pelvis. The nerves that innervate the internal organs, that is, connect them with the central nervous system, are at the level of the lumbar region.
Muscle tension causes a violation of innervation. Often this is manifested by lower back pain.
Our 10-15 minute workout will help you cope with overvoltage.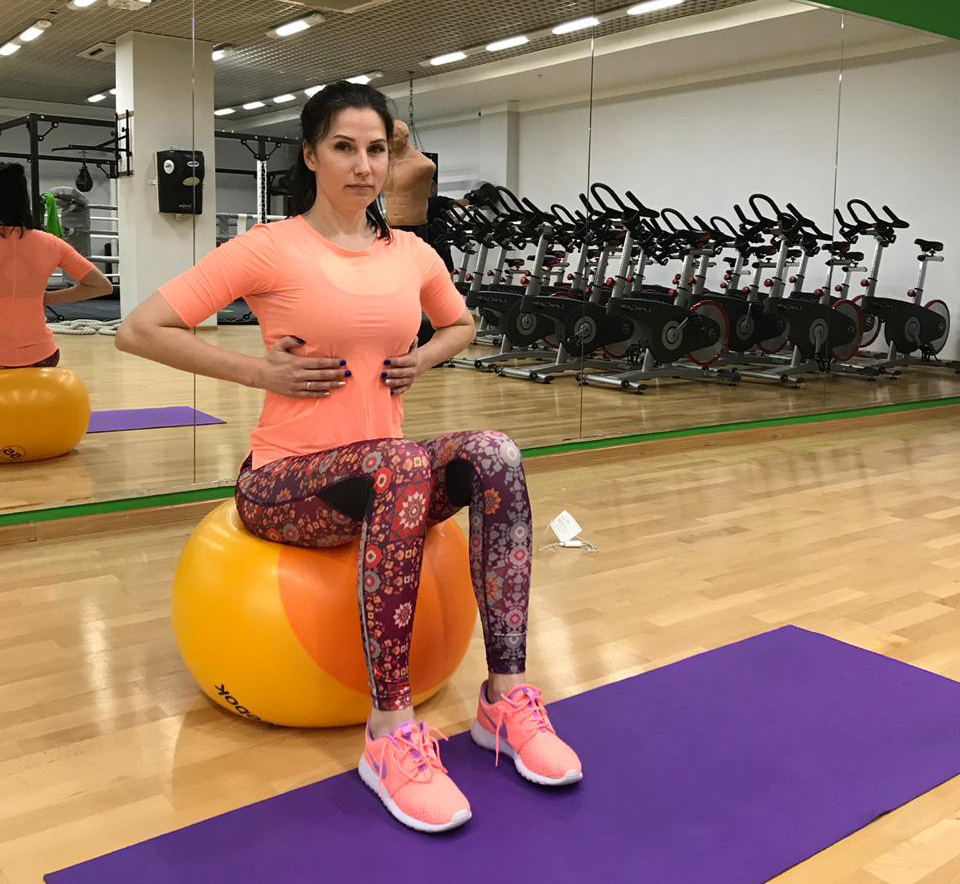 You can perform the exercise while sitting on fitball. If this is not possible, then we do everything in a standing position.
Breathing is called "lateral-rib", we try to breathe, as if we are inflating a balloon inside our body. You can help yourself by placing palms on the ribs, closing the index fingers of both hands.
Breathed in – index fingers parted, exhaled – converged. Repeated 5-6 times.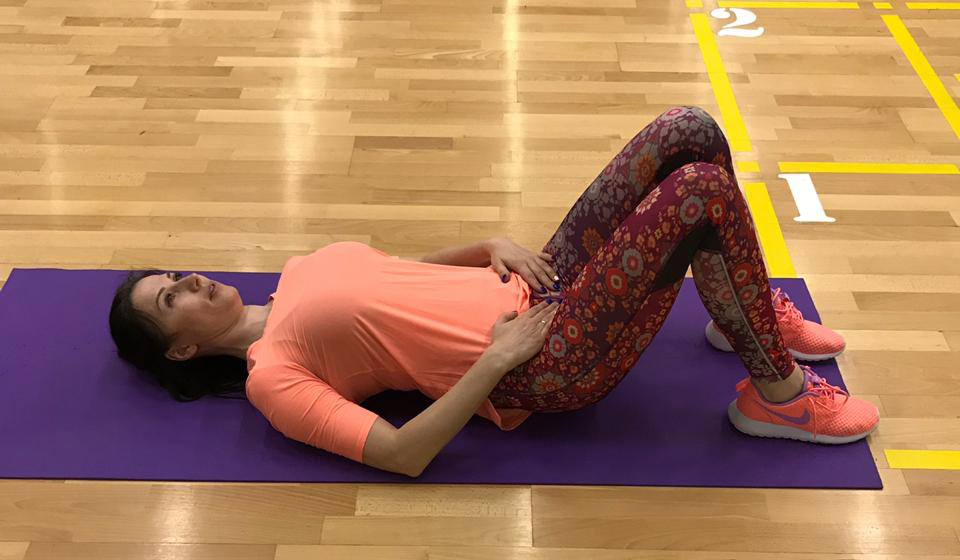 The initial position is lying down, hands put the base of the palm on the front iliac axis, fingers on the pubic bone, the exercise is called the pelvic clock. We present the pelvis in the form of a clock face. Our task is to gently move the pelvis, like an arrow of a clock, in a circle.
This exercise will help improve the lumbar, spine and pelvis. Repeated 5-6 times.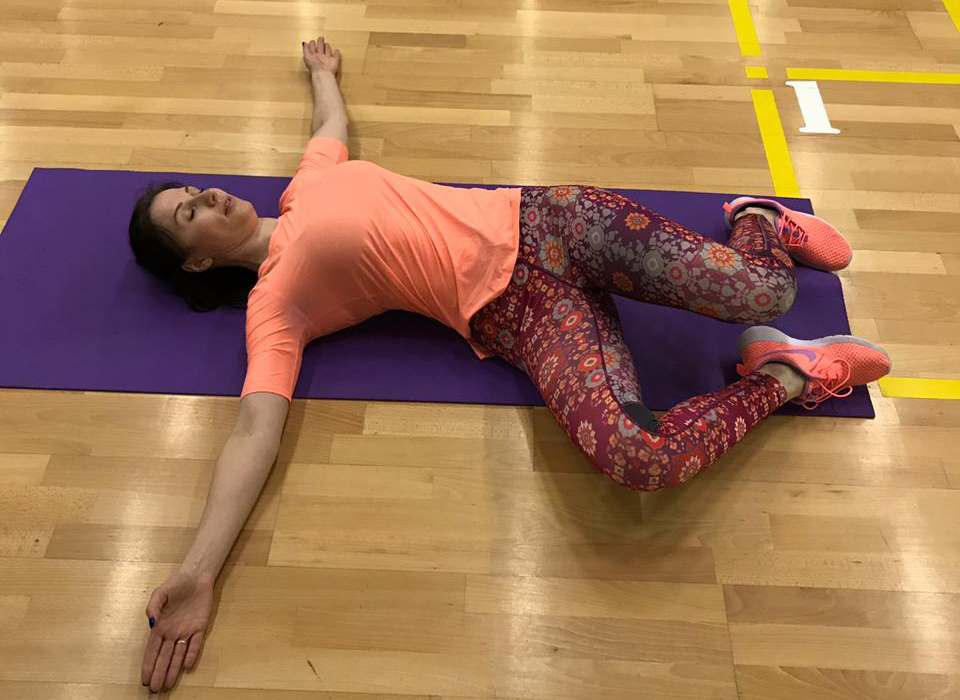 The next exercise is to bend the legs, feet, shin, knees, Byrd and pelvic tilt to the right and left. We do this movement not in the loin, but in the chest-lumbar transition. It helps to relax the muscles of the back, improve the mobility of the hip joints, work with the sacrum.
We continue to perform this exercise, controlling breathing. Repeated 5-6 times.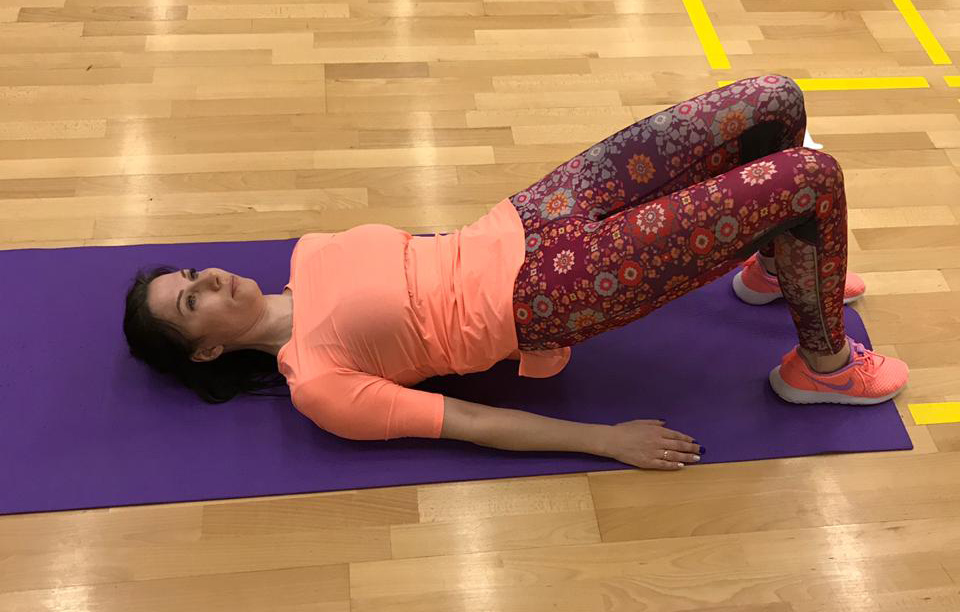 The original supine position, arms extended along the body. Our task is to lift the pelvis with a smooth movement.
This wave should go from the feet through the shin to the hips, and then let the wave back. It is very important to lift the pelvis up on the floor when raising the pelvis.
Repeated 5-6 times.
After two weeks of regular classes, you will notice that you began to feel much better and your back began to bother less.