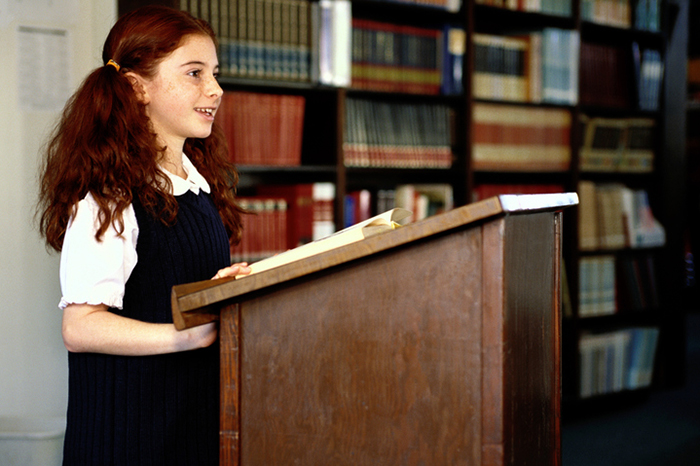 How does the development of oratory in children begin, and what helpers in education will be useful to all parents without exception? Let's look at what prescriptions a beautiful speech includes:
the correctness of the construction of sentences and verbal turns in oral speech;
rich vocabulary;
lack of verbal words, repetitive sounds and prepositions;
comparative idioms, quotes, synonymous words;
playing with voice intonation, ability to express one's emotions;
literacy and clear pronunciation of sounds.
Parents are encouraged to engage in speech development from the day they were born with children: to express their love through lullabies, tell fairy tales and play beautiful melodic music. Adhering to simple recommendations, adults will be able not only to develop the child's art of eloquence, but also to increase his self-esteem.
Below are some basic tips aimed at a 100% result.
Council number 1. Consultation with a speech therapist
In case of impaired speech clarity and correct pronunciation, it is necessary to apply to the services of a speech therapist. He will teach the child to express himself accurately, which will determine the literacy of the spelling of words in the future. Do not neglect the services of this specialist, also, it is hardly reasonable to postpone the problem until later, with the proviso that everything itself will be fine.
Often, speech problems alone are not resolved.
Council number 2. Vocal education
An experienced vocal teacher will teach a child proper breathing. This skill ensures the pronunciation of words without swallowing sounds.
Expressive singing has a positive effect on clear articulation and will help get rid of stuttering.
Council number 3. Reading out loud
From early childhood it is necessary for the baby to hear expressive artistic speech. It develops horizons and lays literary values.
As soon as the child learns to read independently, it is necessary to take as a rule daily reading out loud.
Council number 4. Going to the theater and home shows
Introducing a child to theatrical skills will be of great benefit in the formulation of children's speech. If only because the actors of the theatrical scene actively use idioms, reading out their roles.
Where else in life you will encounter such a high-quality pronunciation.
Council number 5. Tongue twisters and sayings
The tongue twisters are the most fun speech-making tool, and also very effective! Both facts will not dare to refute all speakers and actors without exception.
For children, the regular use of sayings and jokes will be the best solution for the ability to clearly pronounce all the sounds.