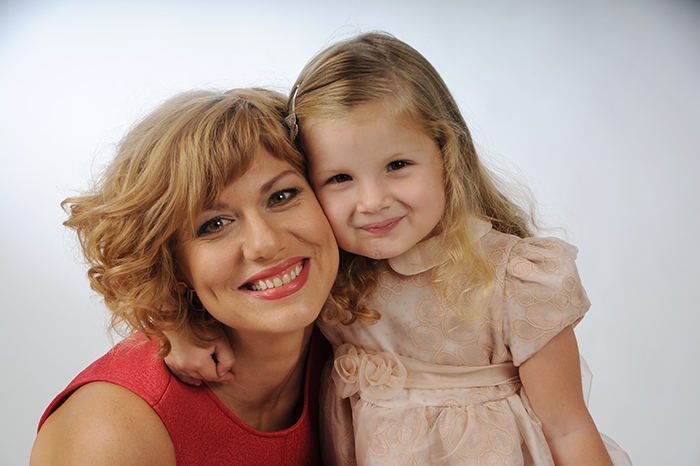 HAPPY PARENTS Elena, do you think you could be someone else if not an actress? ELENA BIRYUKOVA You know, it happened so, as if someone brought me to the acting profession. I have not dreamed of this since childhood, for a long time I had no idea who I would be.
Back in school, I constantly felt like a black sheep, felt like a stranger, as if I was not from here, not from this life. And only when I got into the theater environment, I realized that this is it, my real world! With people as crazy as me, people speaking the same language with me, thinking like me, like-minded people who exist on the same wavelength.
Of course, I can't and I don't want to leave this world of mine.
S.R. Are you often associated with Masha from the series? ELENA Constantly.
The series is over 10 years old, and the worst thing is that not only the audience associates, but also the directors and producers. A popular image is a double-edged sword: on the one hand, you become famous, on the other – a hostage role. You just do not want, can not see in other roles.
Although imagine, before Masha, played by me at 33, in the theater to them. Mayakovsky, where I worked for seven years, I did not have a single comedic role.
It so happened that I had the role of a social heroine, I played the classics, it was believed that comedy is not mine. Now here is the opposite …
S.R. And what is happening today in the creative life?
ELENA Entreprise. 10 years I exist in the comedy genre – a complex, I must say, genre.
Although I want to return to serious roles. There are many roles of unplayed, unsolved mass … But there are interesting performances. For example, "Fatal Woman", staged in the genre of detective comedy.
Or "Battle with a psychic." I play in 12 performances, and in no one I have similar images, which I am proud of. Try to play such a number of completely different characters!
So I don't take my proposals for comedian roles and the lack of filming as a tragedy. Earlier, when I lived only in theater and cinema, but life was work for me, I just could not live long without a profession. It was like a drug.
Now I learned to live differently. Just be an ordinary person, mom and find joy in it. Thanks to the enterprise for being a free man!
A small number of performances per month gives me the opportunity to spend more time with my family, with little Aglaya, whom I really need.
S.R. And when your eldest, Alexandra, was born 17 years ago, you were not at home?
ELENA When Alexandra appeared, I was determined for a career and I was oppressed by the prospect of sitting at home with a child. "How is it," I thought, "I have a peak of energy now, I want to play, and I have to sit with my child!" Sasha was five years old when I started acting in Masha + Sasha. At this time, she remained with her dad (the first husband of the actress), because I was not there, almost all day. I am glad that with Aglaia I do not miss this most pleasant age, I see how she grows and develops.
So what is done, all the better.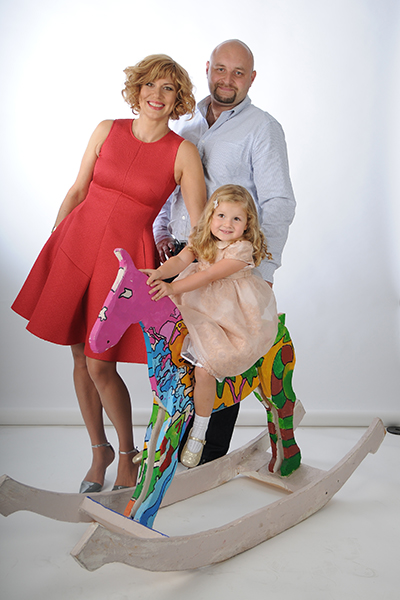 S.R. Tell us what is Alexander doing?
ELENA She studies a second year at a theater college as a producer, and she wants to go further, to the cinema and television production. In my opinion, for the actor profession Alexander is too practical person. She would have approached her in terms of earnings.
It was me (like many people of our generation) who went to actresses not to earn money, but to make the world a better, cleaner and kinder.
S.R. Is your husband not from the acting world?
How did you meet? ELENA Ilya is not an actor, he is a jeweler.
And we met at the birthday party of his daughter Lisa. Sasha and I came to the feast for Liza, because Ilya's ex-wife, actress Ekaterina Klimova (and Liza's mother) was my colleague.
But it was already at that time when Illya and Katya were divorced for a long time, and I, too, was free. So it turns out, our children have tied us up!
For almost eight years we have been together.
S.R. Is Ilya a good dad? ELENA I envy my daughter that she has such a dad.
Glasha all the time with dad. If dad is at home, then there is no one else for her at all.
And I move into the background. Ilya with Aglaia walks, plays, swims, and goes to the movies.
And besides this, it can also feed and wash. I cannot rely on anyone so much as on my husband. Even when Aglaya wasn't born yet, and I, for example, had a performance, Ilya took Sasha and Lisa, and they went somewhere for a walk, to the park or to the skating rink.
Ilya himself likes to communicate with children and enjoy playing with Aglaia. They have some kind of continuous game coming! Dad is a holiday, Dad is our defense.
When we arrive at the sea, Aglaia goes to bathe only with her father, we, women, do not trust.
S.R. And at the birth of Aglaia, probably, Ilya was? ELENA Yes.
But not really. We came to the maternity hospital together, and I really wanted Illya to understand how hard it is for me, how difficult this process is. But the doctor said that it was necessary to wait another three hours, and her husband went to eat.
Less than half an hour, as childbirth began. I called my husband, saying that I was giving birth, and he answered me that he had just ordered soup from the restaurant.
In general, when he came, I had already given birth, and he only had to pick up a bag.
S.R. Aglaia is a rare and beautiful name.
Is it in honor of someone? ELENA I dreamed about it.
Being on the fifth month, I went on tour and woke up because someone suddenly said so clearly: "My name is Aglaya!" Besides the fact that Dostoevsky has Aglaya – one of the three sisters in "Idiot" (and the eldest there By the way, Alexandra is just like ours), Aglaia is one of the three Greek Graces, the goddess of joy and fun. And I decided that such a girl would suit me very much.
S.R. There are 14 years between the birth of Aglaia and Alexandra.
When did you find it harder? ELENA The second time was much easier! When at 27 I wore Alexander, I had a terrible toxicosis, the birth itself was nightmarish.
Monstrous! I gave birth at night, the pain was wild, they did not want to do any anesthesia.
She gave birth at six in the morning, some doctors had gone by then, others did not come. It was such a hell that I couldn't decide on my second child for a very long time without realizing how I'd go through this again. I was ready to almost adopt a child, just not to give birth.
But the second time was different. I had a wonderful doctor who told me that giving birth should be a holiday.
And so it happened – a holiday from start to finish. It was great and fun!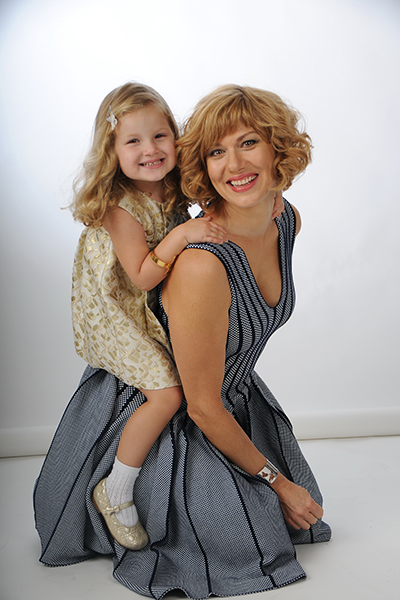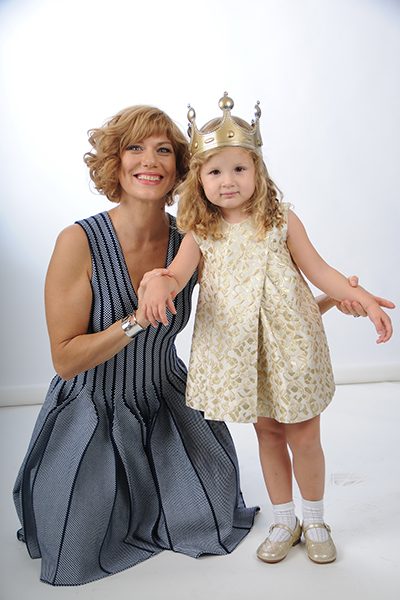 S.R. And which of the daughters after birth was easier?
ELENA I was just lucky with Aglaia. She was not just a calm child – for the first 3–4 months she slept continuously. Sometimes I even wanted to wake her up to socialize.
But usually she woke up, for 10–15 minutes she boomed, then she ate and fell asleep for 3-4 hours. And at night – 6–7 hours.
In addition, Aglaia was an absolutely positive baby, never ached in vain. I was very comfortable with her.
Now she is much more restless, growing and becoming more and more active.
S.R. Aglaya goes to kindergarten?
ELENA Recently went. This is a private Montessori garden. And she works there with such pleasure!
This technique is just for her, because Aglaya must always be busy with something: either she puts the puzzles, she sticks stickers, then she sticks together the details of the designer. In any game, she needs some result, she really likes to solve problems.
But at the same time she is leisurely, thoughtful, before you do something, sit, reflect. And when it is necessary, he is able to unfold the situation to his advantage.
Just recently, for example, Aglaia, who is not yet very smartly speaking, approached the teacher and tried to explain that she wanted to play hide and seek. She pretended not to understand what they were asking her to do in order for Glasha to say more words.
Then the daughter approached the girl who speaks better than her, told her the same thing that she told the teacher, convincing her to "translate" her words. The girl, of course, understood everything and, going up to the teacher, explained to her the speech of Glasha.
One way or another, Aglaia got her way!
S.R. Glasha is like Alexandra at this age? ELENA Aglaia is more of a queen with us.
They are different, which, of course, affects my attitude. From the very early age I wanted to teach Alexander something: to go to the pot myself, to sleep separately. And with Glasha, we force nothing, spoil her.
And I think this is more correct, because much of which parents are too worried about comes about by itself, in due time. And it makes no sense to torture neither yourself nor the child. For example, now I understand that I did not take Sasha to my bed for nothing.
I wore it, rocked half the night, but never laid it beside me, believing that it was wrong to do so. And chest Glasha slept with us, then she moved beautifully into a separate bed, standing near us, and now she sleeps quietly in her room.
The main thing is to do everything in order not to be nervous, then the child will be calm. With the second daughter, I even learned to take myself into my hands faster in some emotional moments. Alexandra was always very, a man in whom two children seemed to get along at once: an angel and a little imp.
Since childhood, easily left without me, never cried. I remember, I gave her to kindergarten, I came on the first day at 12 noon, and she said to me: "Mom, why did you come?
I'll play with the children here. " And for Aglaia, letting me go is a serious problem, a tragedy is simple.
S.R. And how did Alexandra react to the fact that you will have another child?
ELENA My pregnancy became for us then just a salvation. The fact is that Sasha had a very difficult transitional age, and I thought that I would just go crazy, because she defended her independence and the right to be an adult. I remember, Sasha, I tried to tune everything in order to achieve as much as possible, to learn everything that was possible.
Loaded, in short. As a result, as a teenager, she gave me a riot. But when I became pregnant, she began to take care of me, changed her attitude towards me, ceased to be an enemy.
And she began to change, very much softened, began to make more concessions, to understand me more, to help. Yes, and I switched from it, stopped pushing, let go.
S.R. Who would you like to see in the future daughters?
ELENA Good people. Kind, understanding, sympathetic, indulgent to some kind of human weakness. To just be happy.
And who they will be in the profession does not matter.