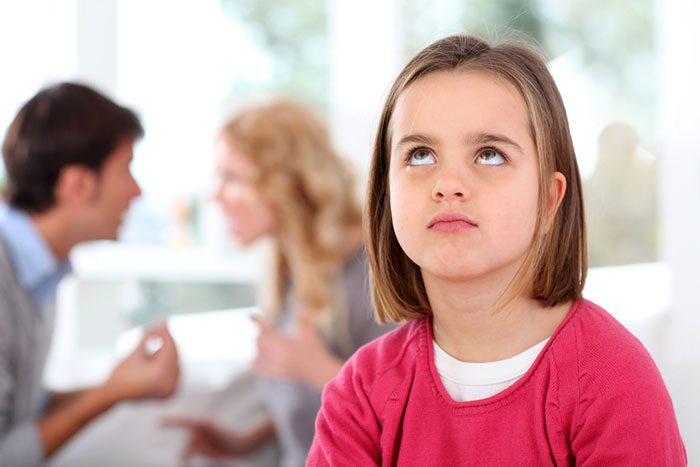 First of all, treat this situation as completely natural. We, parents, who love each other and their children, are still different people, and our views have the right not to coincide.
Moreover, the child himself needs his mom and dad to teach him different qualities that help him learn the world and develop harmoniously.
There are a number of situations where it is important for parents to support each other and act only at the same time. This is primarily a set of rules regarding the safety of the child. For example: it is important to pass the road only by the hand, not run out onto the carriageway, and drive only in the car seat in the car.
Any attempt to circumvent these rules to avoid childhood tears can be too expensive. And if the father gave in to the persuasion of the child to ride him in the front seat "only near the house", and the mother was a witness, this "tempting" plan should be canceled, despite the tears of the offended kid, who has already entered into a contract with the father and anticipates the fun.
Yes, to challenge each other's decisions in the presence of children is unacceptable. But security is the only time when we are obliged to break the rule.
It is also important for parents to agree on the basic code of "what is good and what is bad" – discipline, attitude towards cleanliness and order, unacceptable behavior with friends, siblings or pets.
When instilling the necessary qualities in a child, it is also important to be consistent and not cross your words with your own example.
Parent violator
Even if we are well aware that cookies before dinner or uncontrolled cartoons are not the most brilliant decision to negotiate with a capricious kid, sometimes we still lose ground and give in to the little stubborn. When this holiday of disobedience reveals a more disciplined parent, and even every day he uses all his imagination and patience to switch the child's attention to something more useful, it is not surprising that he is angry with the breach of contract.
How to be in such situations? First of all, never expose each other perpetrators in the eyes of a child. "If dad allowed you to eat a pack of Coca-Cola chips, and Mom is totally against it, then you have to agree with the decision already made by Dad," said psychotherapist Tatiana Mizinova, "because the harm from fast food will be less compared to the psychological burden for the child.
After all, if a mother disputes the decisions of the pope, then they are for the baby a priori less authoritative. Your attitude to the situation should be expressed to the partner only one-on-one, and the child can be said: "Yes, my father allowed once, but we both believe that we should not do this anymore."
And even better, if this decision is announced by the "guilty" dad himself. But it is important for parents to remember: if one of them constantly permits something that is prohibited by another, then the child may begin to manipulate it, trying to conclude with a more pliable union to make friends against the more intractable. "Dad is kind and good, he loves me and therefore he permits me.
And you – the evil "- so the child begins to use the situation to their advantage."
In addition, if children live in a situation of chaotic and conflicting decisions, and mom and dad still conflict in their eyes, they perceive the situation as unsafe and can respond to it with frequent illnesses, demonstrative disobedience, tears, or, conversely, isolation.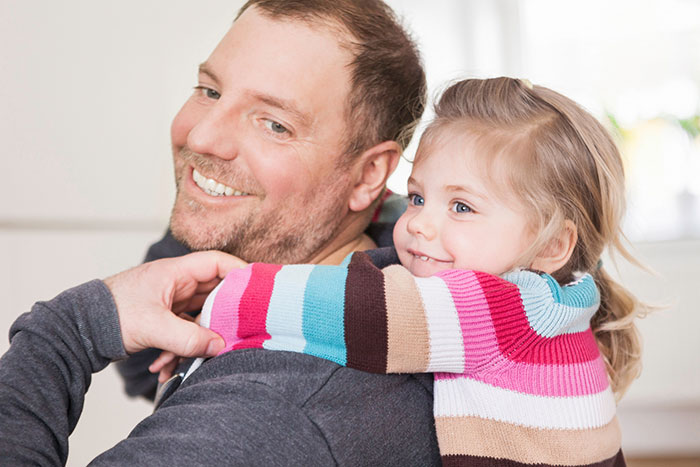 Bad and good cop
There are also less obvious situations where one of us is certain: he is right. For example, mom sees that the capricious child is clearly tired and you just need to switch his attention, but dad insists on his own: remove the toys, collect the lotto started, etc. He talks in a raised voice and punishes the child.
Offended kid runs to mom for consolation. How to be a mother who, in her father's place, would solve this problem more diplomatically? "Even if you are sure that dad is unjust to a child, you shouldn't feel sorry for the baby immediately," said Tatyana Mizinova. – It does not mean to turn away from the child: it is important to talk with him.
Give your father time to "cool down," and in the meantime, explain to the baby that you and dad both love him equally. And dad is angry, not because the child is "bad", but only because of the act that is committed.
A child from early childhood must be sure: parents can punish him and are strict because of disobedience, but at the same time, the child is always loved. When the emotions of all parties finally subsided, it is necessary to take the child by the hand and go talk to dad all three of us.
And be sure to make up at the end. If the moments of inevitable disagreements in life will be discussed openly and in a relaxed atmosphere, then for children in the future this will serve as an excellent example of how important it is to be able to negotiate and work together to solve ambiguous issues. "
Don't be a rag?
"When I am angry with my son and he starts crying, for me this is an immediate signal – to lower my voice. And, depending on the situation, hug him, switching attention, or leave one for a while – calm down, – says Irina, the mother of five-year-old Igor. "But afterwards we always talk about why we quarreled, hug."
Dad's tears out of a son loses his temper. He starts talking even louder, and I have to literally put them into different rooms. "
Sometimes the father's reaction to children's tears turns out to be too straightforward and tough. This is one of the important topics that a mother, usually more sensitive to the state and needs of the baby, it is important to discuss with the father of the child one-on-one.
Many men are still hard to part with the entrenched prejudice: "If you let all the time cry, it will grow mumble." Yes, dad for a child is a symbolic embodiment of discipline, requirements and norms.
But if it fits with a demonstrative reluctance to see a child in tears, then it brings up only fear and a sense of their own helplessness. Not only boys, but also girls suffer from this false, sometimes caricature, concept of masculinity "devoid of any sentiments".
The girl gets her first acquaintance with the world of men in the family, through the figure of her father. And it is important for her to fully receive from him a feeling of protection, warmth and love.
If dad was raised in the traditions of the male subculture, where "a crying boy is a future rag," then it is important for mother to patiently explain to him that she wants to teach her son to express all feelings. This is not a weakness, but trust to a close person.
And she would like her husband to not be afraid to be with her himself. You can't change your partner's childhood, but you can create an atmosphere of trust in your family that makes it possible for a "strong dad" to understand that you love him by anyone. "
Of course, an adult is difficult to change. But by listening to your words, he can become more understanding about the child.
After all, we, parents, often want to realize in children what we lacked so much in our childhood.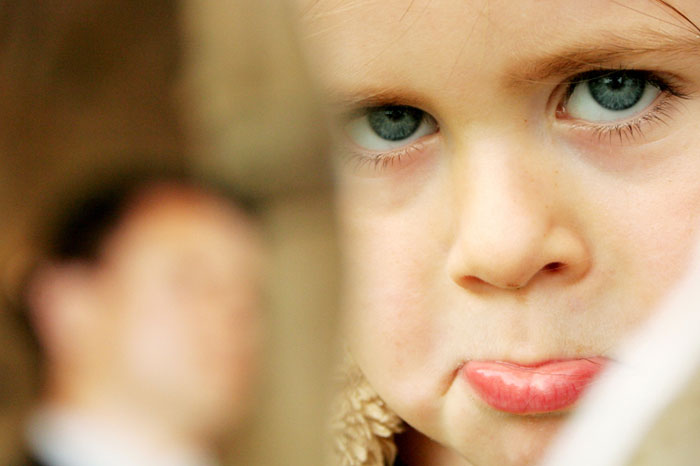 In a whole number of cases, we assess the episodes of children's lives in different ways, give them different advice, scold and encourage dissimilar things – and for harmonious development these particular discrepancies may even be necessary for them. Mom for a child is a world of unconditional love and acceptance, and at the very beginning of life is also an inseparable part of him.
Thanks to mom, the baby gains self-confidence and is ready for a fearless entry into the road of life, where dad becomes his mentor. However, dad is not only a friend in a world full of discoveries and adventures, but also a strict, objective controller of all actions of a child.
Dad assesses his achievements and successes.
"My son is quite peaceful, and children in the sandbox often take away his favorite toys," Oksana admits. – I take his hand, come up to the "offender", and we try to agree to play one by one. I teach Antosh to solve everything with the world.
But our dad is outraged that his son allows himself to push and does not give change. Prefers to give a toy and not to fight for it.
He teaches his son to insist on his own, to the last, right up to his fists. I am embarrassed by this approach. " The first children's conflicts often turn out to be the very litmus test, where our differences appear. "None of the parents support a situation where a child is being hurt, but he is silent," Tatiana Mizinova emphasizes. – In the issue of strategy, that is, the protection of their interests, we are united.
But tactics may differ. And there is nothing terrible in the fact that we broadcast different methods of achieving the goal.
The child adopts both models, testing them in different situations. After all, in the future, life will require from it both a tougher confrontation and the ability to show diplomacy. "
If we want to grow up a confident person who receives pleasure from his activities, it is only important to carefully follow the nature of the child himself – his inner inclinations. "There are frequent situations when each of the parents tries to cultivate the opposite qualities in the child, pulling the rope on themselves," reminds Tatiana Mizinova. – So, mother, for example, wants to see the violinist in her son, and her father – the successor of his business. For a musician, emotional sensitivity is needed, for an entrepreneur, on the contrary, character rigidity.
And the child gets into a situation of internal conflict. Moreover, all this is complicated by the fact that the boy is identified with his father, and it is such a strong and strong-willed man that suits his mother.
The child sees this, but at the same time receives a different signal from the mother – to suppress his fatherly qualities in himself and develop completely different ones. " How to be in this situation?
Of course, give the child the right to be himself, encouraging him to his own inclinations and talents, even if they do not at all coincide with those that you painted in your imagination. The child did not come into this world in order to realize her mother's or father's innermost desires, often turning out to be something that they themselves had failed to realize in their lives. Here it is especially important to explain how dear you are, that you have it exactly as it is.
And how important it is to never change yourself, even if the "changeable world" makes you "bend" by following someone else's will. It is important to emphasize that you are close and loving each other people, but at the same time he should not be like mum or dad in everything.