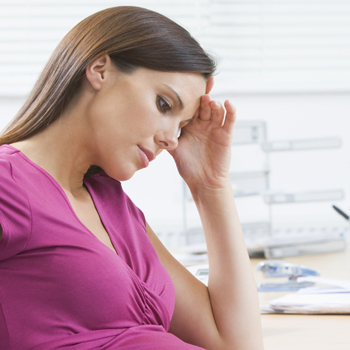 Researchers from Canada claim to have found a relationship between morning nausea in pregnant women and higher intellectual abilities in later born children.
The study compared the results of intellectual tests of children whose mothers suffered from nausea and vomiting in the first trimester of pregnancy, and whose – no. Part of the mothers who had morning vomiting during pregnancy, while taking the drug "Diklektin", which should suppress nausea and vomiting.
The results of this work show that it was the children whose mothers suffered from morning sickness and treated her with Diclectin that showed the best results in passing a series of intellectual tests. In children whose mothers did not experience early toxicosis, test results were lower than in the other two groups.
It turns out that nausea and vomiting during pregnancy are not harmful, but, in fact, improve the intellectual development of children, – concludes Dr. Irena Nulman (Dr. Irena Nulman) from the Children's Hospital in Toronto, Canada.
It is suggested that the hormones responsible for morning sickness, have a positive effect on the development of the brain of the child.
Early toxicosis, in particular, nausea and vomiting, are the result of certain hormonal changes associated with the development of the placenta. There is even a theory that these symptoms are evidence of a healthy pregnancy. Various studies show that pregnant women suffering from preeclampsia have less risk of spontaneous abortion, premature birth and premature birth.
But, it should be noted that there are cases when preeclampsia turns into hypermesis — excessive vomiting of pregnant women — a serious condition that can lead to a large loss of fluid, weight loss, and malnutrition.