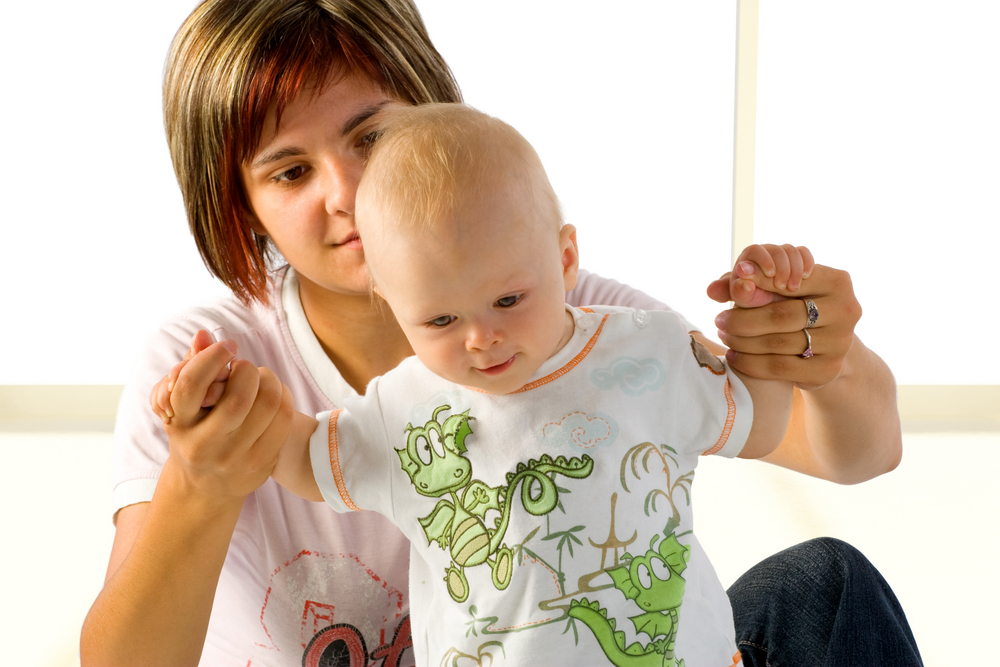 Vanya has just turned 9 months. Just yesterday, he was crawling, quickly turning his legs over and looking in with curiosity wherever he could get. And now he suddenly rises and stands, holding the arm of the chair.
It seems that he himself is no less amazed than you. He staggers and after a few seconds gently flops on the ass. Wow!
He repeated his attempts over and over again. Anything can become a support: a sofa, a chair, your knees.
And if before that you thought that a baby needs an eye and an eye, now you will have to triple the alertness. "But 9 months is not too early? – asks Vanya's mom. – I do not want him to miss any stages of development. Is it good for his legs, for his bones, if he goes too early? I was told about the legs by the wheel or knees collapsed … I absolutely do not know whether I should keep him from these attempts or, on the contrary, encourage him. "
According to psychomotor development specialists, there is no need to worry. The period in which children begin to take the first steps is quite long – from 9 months to 1.5 years. It depends on the temperament of the child: is he active or contemplative?
And also from muscle tone: those who have it higher, much earlier tend to stand up. Thin children are also easier to get up on their feet – their center of gravity is lower than that of more dense children. A great role is played by the sense of security that the child experiences while being active.
If he feels confident, then he starts moving without fear.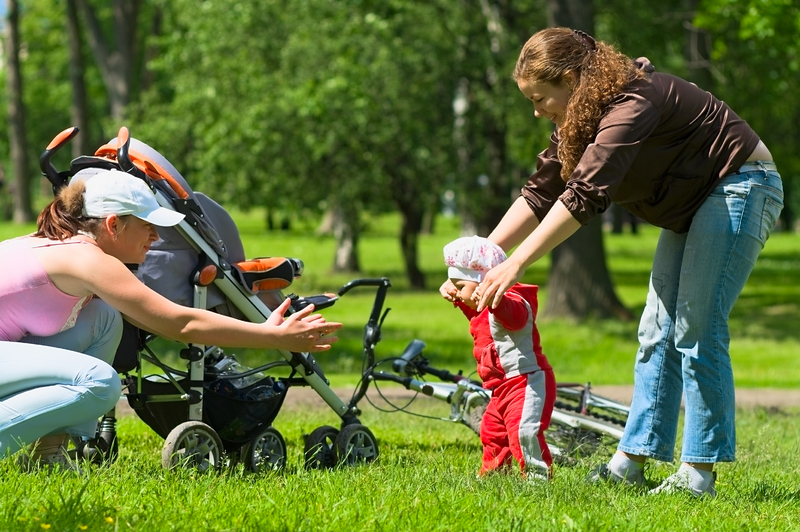 How to respond to the desire for independence and premature circulation? Treat this as the next stage in the development of your baby.
Nothing extraordinary happens. Your too hectic joy or anxiety and fear will knock a child off.
Just stay close when he gets up on his feet, plop on the ass, rise again, try to keep straight.
Secure it, but only to the extent necessary. The kid learns to assess his capabilities – let him go about his business, not interfering, not dramatizing, not trying to raise it with each fall.
If you give him the opportunity to experiment in his own rhythm, your child will avoid the risk of bone deformation and other troubles.
Do not show impatience, force events – before the child takes the first step, it may take several more weeks! For a child, the transition from crawling to walking is the same shock as for an adult who has never skated on, get up on the ice.
He is just as afraid. And he needs time to feel that his body is in his power in this new position, that he can keep his balance and his legs are firmly on the floor.
Think about how to secure the corners of the coffee table: this is the ideal support for a child, but if he gets up too quickly, he will probably get hurt.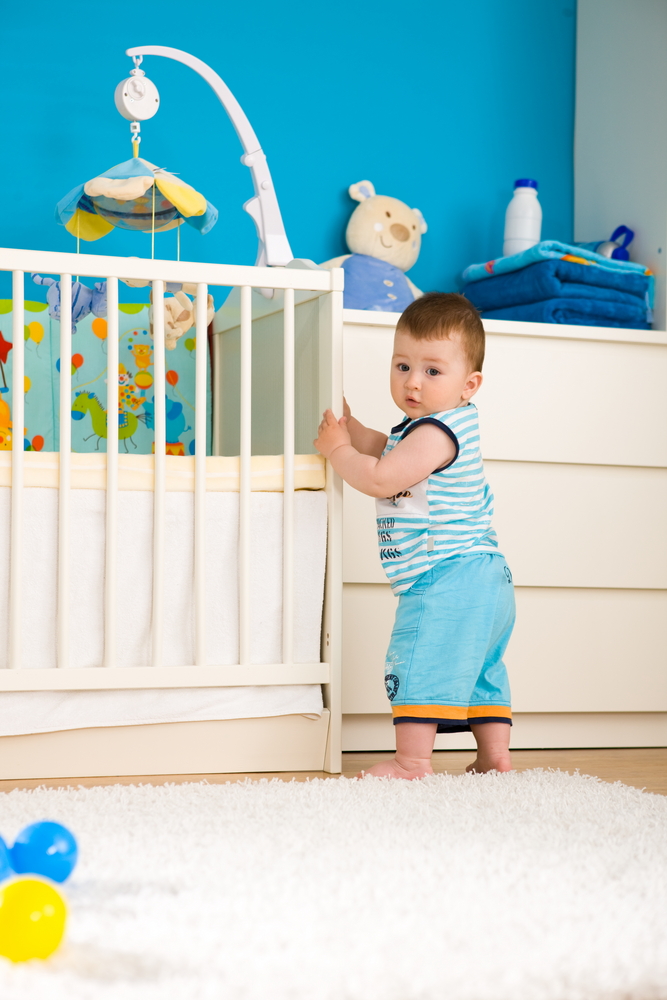 From the time the child begins to get up, we strongly advise you to get good shoes – special children's shoes with a back – and avoid worn shoes, inherited "inherited", which was adapted to the other leg. If your baby has already been trained enough to move around with a prop, but hesitates to break away from it, you can use little tricks to encourage him to walk. You can remove your hands for a short time, thread a thin scarf under your baby's arms (it's better than holding his hand).
If you still lead a child by the hand, be careful, do not pull his handle up – there is a risk of dislocating his shoulder, this often happens … You can make a small safe "corridor" – on the one hand dad, on the other – mom – and stretching out his arms , form something like a lock chamber. But it is best to purchase a special table at which the child can move independently when he wants to stretch his legs – the model should be of good quality, low and stable.
Or use the stroller. The kid will move, pushing the stroller, and this is so symbolic: only that he was very small, and now he is walking on his own.
Walkers can be used only for a short time – from 5 to 15 minutes, so as not to cause muscle fatigue and not to injure the baby.
In general, try to follow the rhythm of the child's development, feel the importance of the stage preceding walking, and the changes in his life that are about to occur. Encourage your baby, praise, support his confidence. But no need to hurry and unduly stimulate the child to walk (and this trend is observed today).
All recent research on this subject proves that excessive development of the child – cognitive and physical – can lead to hyper-excitability and cause hyperactivity at a later age. So, give your child the opportunity to experiment and try to get up on their own feet.
He must have his own motive, but your reaction is important. You will see this when you see his mouth wide open, eyes directed at you, an enthusiastic smile.