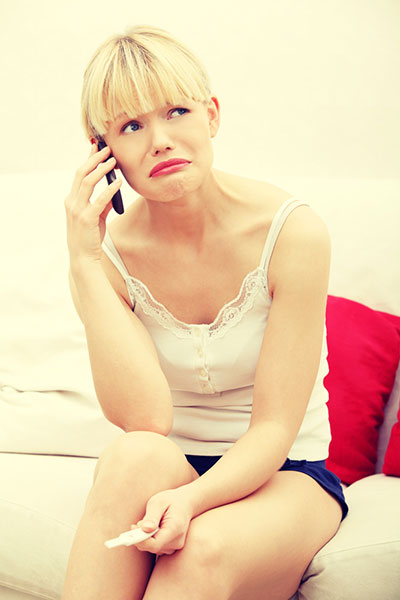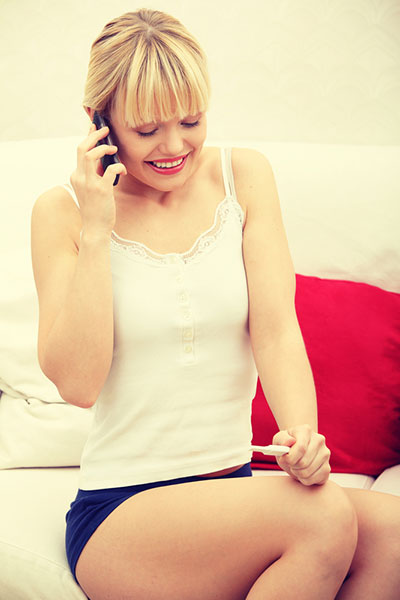 So women reported their pregnancy …
… "I made a simple crossword puzzle, hiding in it the phrase" We are expecting a child. " And she slipped her husband after dinner – well, they say, look, this is such a fun game. When he solved the riddle and raised his head, I saw his shining eyes – it was wonderful! "
… "We really wanted a child, and I was sure that my husband would be in seventh heaven. But I wanted to make a real surprise!
I rolled a roll of paper towels all over the house and placed prizes on this path: a can of beer, a piece of cake, a chocolate bar. My husband, when he returned from work, followed the instructions I wrote.
The main action began in the bedroom – I put a cap on my bed, booties and my pregnancy test, and I hid myself in a closet with a video camera at the ready. Oh, you should have seen his face! We can revise the resulting "film" a hundred times – and we will definitely show our son when he grows up! "
… "I thought up and ordered a special T-shirt for my daughter – now the eldest, and then the only one. Ahead placed two of our photos: mine and husband. On the back – a photo of a daughter and a drawing of a stork.
And the stork had a sign on its neck: "Delivery – at the end of February" (the doctors called me that date). At the weekend, the three of us were going to a restaurant.
When we came and ordered the dishes, I went to the toilet with my daughter and put her on in this T-shirt. My husband was very touched – he was ready to cry with emotion! "
… "My husband is a programmer, so he often reads technical instructions for new programs. I sent him a funny e-mail entitled "Handbook, how to make children. For Dummies".
On the first page it was written: "We need a sperm cell, we need an egg cell …" and so on. And on the last page: "In September you will become a dad!" Favorite thought for a few minutes before answering, but then he guessed – and was very happy. "
… "I wrote a text on a beautiful card, as they say in special newspaper headings:" May 2011. The Ivanov family is happy to announce the birth of their second child "- and put it in the mailbox.
When my husband returned from work with mail in his hands, he was very surprised: "Oh, did you write this to me?" It took him two times to reread my message in order to understand what it was about. "
… "Having learned about the third pregnancy, I bought 2 postcards on which I wrote:" Suitable for a boy "and" Suitable for a girl. " On each of them – a list of names for the child. Postcards I put on the kitchen table.
That night my husband came late, I was almost asleep. When he found the cards, he immediately rushed into the bedroom to get confirmation that this was not a joke.
… "It was early in the morning. I did a test – and immediately woke my husband.
He always wakes up hard: grumbles, gets angry. So it was this time, but I was not embarrassed, but continued to push him apart. On the phrase "Stop cursing already, what kind of example are you setting for our unborn child!" The husband finally opened his eyes and, smiling broadly, asked: "Are you pregnant ?!" I saw his smile for the first time at the moment of awakening! "
… "I sent an SMS to my beloved: how does he feel about what will soon become a dad? The future father immediately called back: it turns out he had already guessed for several days, but he was still waiting for me to confess! "
… "I took my pregnancy test and sent MMS to his phone. He immediately called back. "
… "When my husband returned in the evening, I asked if he would be free in the first half of September (and it was in January). Of course, he was very surprised.
Then I pulled out a positive pregnancy test and showed him. "
… "In the morning, going to work, she dropped, as if by chance, on the threshold:" Look at the coffee table a surprise for you "- there was my pregnancy test. In the evening, a huge bouquet and a happy husband were waiting for me at home. "
… "Upon learning of the pregnancy, I ran and bought two infant blouses – pink and blue. When my husband came home from work, I waved them in front of him: "Well, dear, are you ready for adventure?" He was ready! "
… "I put a book on the table" The meaning of your child's name "and next note:" The answer – May 25 of next year. We have time to think! "And then we really read the entire pregnancy with this book in two voices, although the name was chosen almost immediately."
… "In the evening, as soon as my husband entered the house, I handed him a small box, specifying that this was an addition to a gift for our wedding anniversary – she had been a week before. He pulled out a test and a pair of tiny shoes. He shouted: "What, are you pregnant?" – and tears gleamed in his eyes.
But these were not tears of joy at all, because then my husband fell exhaustedly onto the sofa with the words: "Now this and that!" It turned out that he had just broken the car badly, and in the morning had a row with the boss. "
… "I bought a pair of booties, took my test and wrapped it all in gift paper. Favorite asked, in honor of a holiday gift. I replied: "In honor of the fact that you are the best!" He smiled rather, opened the package … and shouted: "But this is not my size!" We now laugh with the whole family at this story, and the husband justifies himself: "I had emotional shock! "
… "On that day, my husband was going to replace the car first aid kit with a new one. I bought it myself the day before – and put there a pacifier with the inscription: "I love my dad."
And a sticker on the rear window: "The child is in the car." Leaving the house, the husband opened the first-aid kit to check if everything was in place.
Seeing the nipple, he was dumbfounded! Then he understood everything and started kissing me – but how long these minutes of waiting seemed to me! "
"For a man, the future of fatherhood is a huge event, so it is not surprising that he may experience an emotional shock. Do not be upset because of the first reaction to the message about pregnancy, if it was not as joyful as you would like, "says psychologist Svetlana Chizhova.
It is quite possible, years later, both of you will remember with laughter how your future dad's face stretched after you confessed.
Some men after such news go into themselves, not showing any special emotions. It depends on temperament: if a husband is an introvert by nature, do not expect violent kisses and hugs, but do not doubt his readiness to become a father – just a person needs to "discuss everything with himself," think about it.
In the end, a normal man understands how much your life will change and how much he personally needs to do. "Those who are too dumbfounded can be advised … to lie low," said the psychologist. "Do not hide your head in the sand and not pretend that nothing much happened at all, but give yourself time to digest what happened – and gradually get used to the new reality."