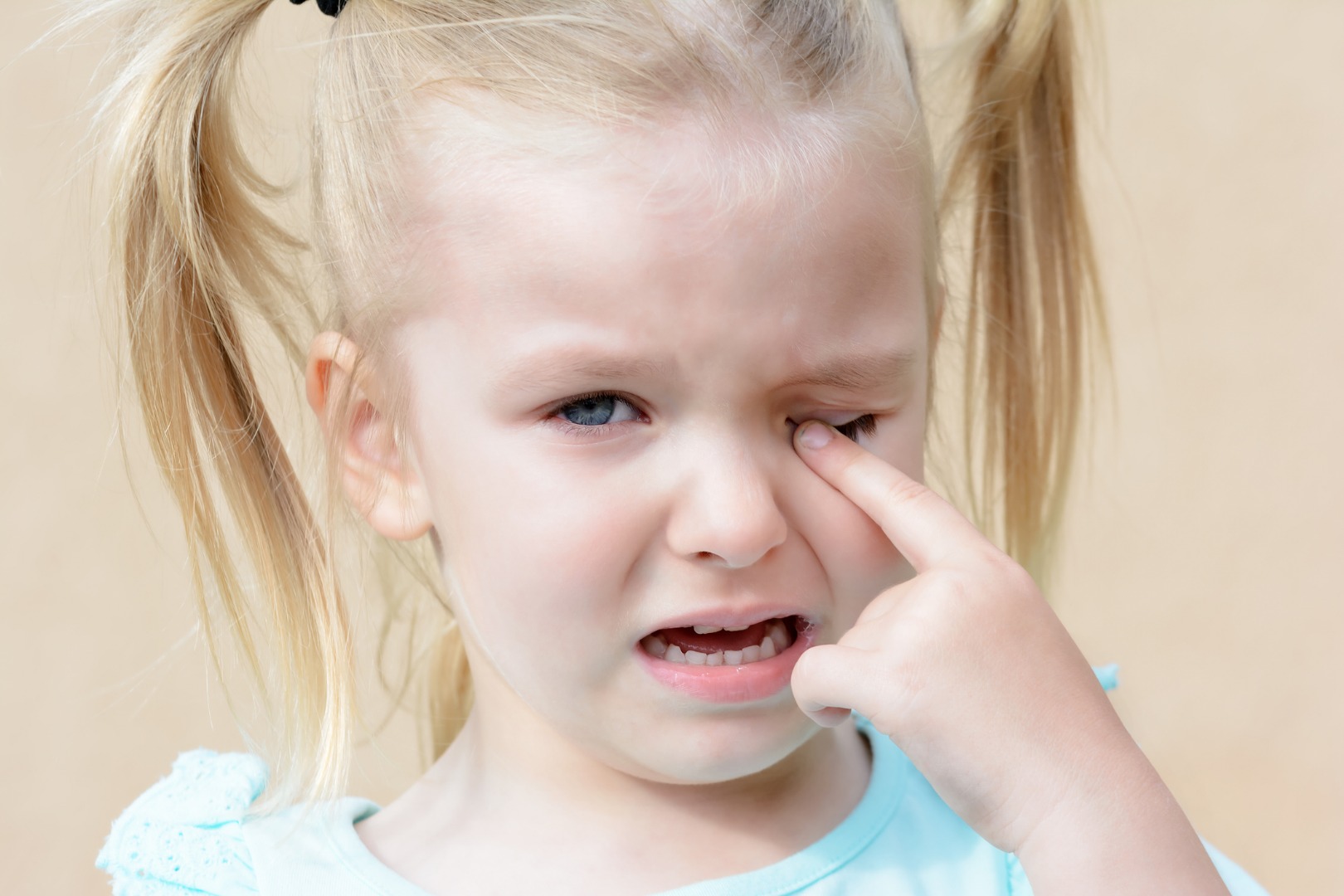 . a speck hit the eye.
Any foreign body can cause a lot of unpleasant consequences. If the baby has got a speck in the eye, make sure that he does not rub his eyelids with his fists: this will only aggravate the situation.
Have your child blink in a bowl of water. From the lower eyelid, you can also try to remove a foreign body with a cotton swab dipped in clean water and then wrung out.
Remember to pre-sanitize your hands. If it was not possible to get rid of the mote, the pain in the eye does not go away, the tears continue to flow, consult an ophthalmologist.
. the child caught the disease of dirty hands.
Playing outside, eating unwashed berries, vegetables and fruits: unwashed hands are fraught with acute diarrhea. For babies up to two years old, this is a serious disorder threatening dehydration, that is, loss of moisture and salt.
Such violations must be compensated with a water-salt solution of the "Regidron" type (it is sold in a pharmacy without a prescription). A sparing diet is also needed: fixing rice water, cereal, mashed boiled vegetables, and some meat.
Infants "Regidron" prescribed 1-2 teaspoons every 5-10 minutes for 4-6 hours.
With mild diarrhea, the total volume of the water-salt solution is 40–50 ml / kg per day, and for moderate diarrhea, 80–100 ml / kg per day. Children older than two years otpaivayut solution after each stool (100-200 ml).
Call the doctor immediately if the child's well-being deteriorates, the fever does not pass, and blood appears in the stool.
. I'd like to start drinking antibiotics.
These drugs change the composition of the intestinal microflora, and in fact its task is to protect the digestive tract and its mucosa from unfriendly-minded microorganisms.
So, antibiotics should be resorted to only in case of a serious danger and only after consulting a doctor. Remember that with ARVI they are inappropriate: the drugs of this group are powerless to stop the reproduction of viruses, and therefore, to alleviate the child's condition.