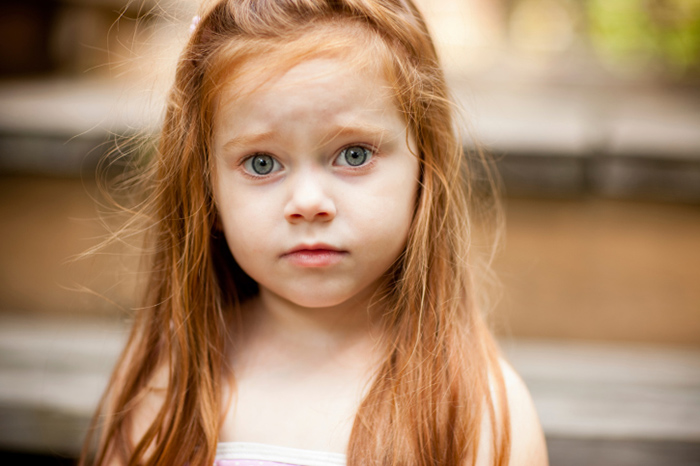 The most common zones of localization of nerve tics are the face, neck, hands. Children have voice tics, but do not confuse them with stuttering.
Vocal tick is a sudden uncontrollable cry.
As a rule, tics appear between the ages of 4 and 7, and boys are more susceptible to them than girls, as well as toddlers who are constantly under the influence of stress.
Stress itself is the main cause of tics. A nervous tick is not painful, but it is always unexpected and not very pleasant for the child himself, and, let's be honest, for the parents.
In most cases, nervous tics are inherited by children. A tick can manifest itself in a child as a result of stress, but, most likely, a tense situation will simply become a catalyst, and there will definitely be someone in the family – and this does not necessarily have to be a mom or dad, you can check your grandmother, grandfather, and uncle, and aunt, who once suffered from neurological problems of a similar nature.
With the complete absence of stress, even with such genetics, the kid can avoid the development of tics, but it is very difficult to put such ideal conditions into practice.
In the reverse situation, when parents and grandparents with nervous tics never came across their lives, the chance to earn complications in a baby is extremely small, even under the influence of strong tension.
We have already discussed that stress is the main "supplier" of tics, but there are also smaller "producers", for example, an eye tick can be caused by an infection that occurs without pronounced visual features. In this case, the mucous membrane of the eye dries out and the child has to blink more often in order to moisten the eye.
Toddlers who have had a long-term respiratory illness with accompanying cough and sooty charms can involuntarily snuff, cough, constantly try to wipe their nose with their hands. The cause of a light tic can be unnoticed by you children's depression.
Vocal tics or tics with the involvement of large muscles – this is more serious, here you can not do without consulting a neurologist. You should not be scared right away, but we recommend approaching the case with full responsibility, at best they will prescribe rest and vitamins, at worst – we can talk about organic brain damage.
Specialist can literally distinguish tick and simple self-indulgence or manipulation in just seconds, but parents will need time and some imagination. Try to distract the child with an interesting, but focused game: it can be puzzles, constructor, coloring. If there is no tic in a relaxed atmosphere – we exhale, nothing serious.
If a tick manifests itself at the moment of a conflict situation – this may be a manifestation of the nature of your baby. Especially if the obsessive action is connected with the sudden end of the quarrel and the full switching of your attention to what is happening with the child.
If there are involuntary contractions of muscles, even when the child is serenely busy with his quiet affairs, sign up to a specialist.
Children are completely unpredictable creations, five minutes ago he clapped his eyes in the corridor as if to order, and in the doctor's office he smiles and waves. Do not worry, a good neurologist will receive the minimum necessary information from the video, even if it is filmed on the phone.
By the way, this applies not only to tics: you can record hysterics on the video, strange and uncharacteristic behavior for the child, and in general everything that a neurologist can complain about.
In addition to the neurologist, for whom nerve tics are a specialty, it is recommended to visit also a pediatrician and ENT (if it's about sniffing and coughing), an ophthalmologist (if it's blinking eyes) and a psychiatrist (if we are talking about vocal tics or severe manifestations).
According to international protocols, only those tics that interfere with the comfortable socialization of a person should be treated. Neuroleptic drugs for their relief are most often prescribed by psychiatrists.
Light tics in neurology do not have a special treatment protocol: usually only rest, no stress, general regulating and relaxing preparations, vitamins are prescribed.