Around the topic of breastfeeding has developed many myths. One of them – breastfeeding is easy to master, because it is a natural natural function of a woman.
However, in life everything is somewhat different, and in fact the percentage of women who easily breastfeed from the first days after childbirth is very low. Most young mothers are faced with problems of lack of milk, nipple cracks, stagnation, mastitis, etc. And, unfortunately, for these reasons, many women stop breastfeeding, switching to artificial nutrition.
First of all, a positive attitude is important: try to think that you will succeed. But internally be prepared for the fact that there may be some problems – so you will avoid disappointment. In case of trouble, you can always turn to breastfeeding counselors, who now work at maternity hospitals and antenatal clinics.
Experts will help to solve any problem: to establish lactation, to "strain" the chest during stagnation, to cope with the difficulties of "grabbing" the breast.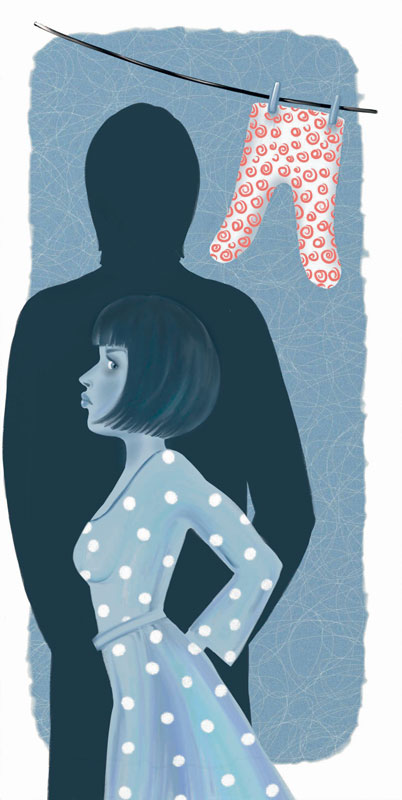 Of course, "hate" is too loud a word, but many young mothers who are not prepared for a new role often pour out their indignation and irritation on their spouse. When on the fragile female shoulders the responsibilities of housework and care of the baby fall, many women lose their nerves.
After all, this is literally round-the-clock work without a break and rest! Sometimes there is even no time to simply have a snack or wash your head, not to mention watching your favorite TV show or talking on the phone with a girlfriend.
A woman feels lonely, locked in four walls. It seems to her that her husband does not understand the whole complexity of the situation and does not support her.
But the husbands, in turn, feel great pressure, responsibility and the desire to be successful in their work, to earn more money, insanely afraid of being fired. Therefore, the first months after the birth of a child is a great stress for both parents.
During the first year after giving birth, many wives are more than once thinking about divorce. And that's fine! Such thoughts in this situation do not mean that the relationship is at an impasse.
Just as it affects the adaptation to the new situation. Literally in a few months, life will enter a familiar rut, and doubts will dissipate.
Remember that your husband is also experiencing, trying, doing everything he can to make you and the baby happy. In this case, do not be afraid to share with your spouse your worries and fears: sometimes you can complain and, of course, ask for help. A husband may well take a walk with a baby or cook dinner to relieve you a little, give a rest, sleep off.
In addition, the more a man takes care of a child, the more he loves and loves him.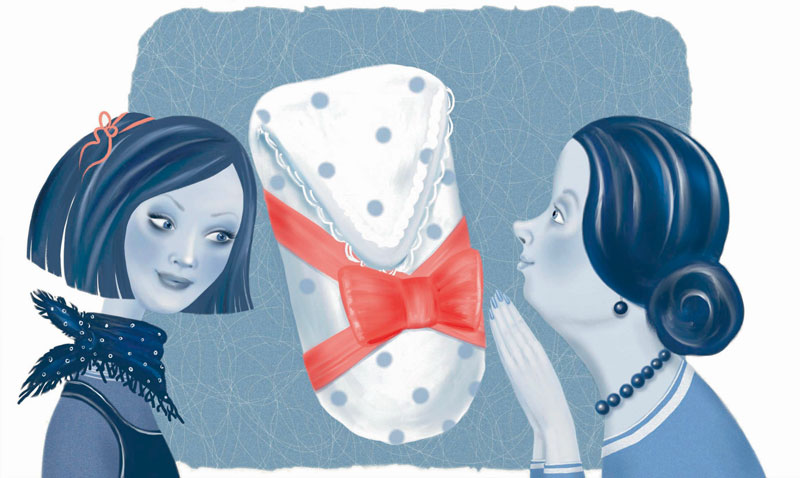 For many young mothers, the decision to go to work is given with great difficulty.
On the one hand, the woman feels her inconsistency, the need for self-realization, she understands that you need to earn money, move up the career ladder.
On the other – she has a feeling of guilt in front of the baby, who does not want to part with her mother, and in front of her boss, for having to take sick leave and leave early for work.
As a result, working mothers literally "burst", trying to do everything and please everyone. And those who are not working are worried because of a limited social circle, feeling that life "passes by".
Moms, for whom the decision to go to work has become a "headache," can be advised to do freelancing, take homework, or find a job with a flexible schedule. In any case, do not make plans for the distant future, say to yourself: "I will work a year or two this way, and then it will be clear". So much easier to adjust to the circumstances and reorient at the right moment.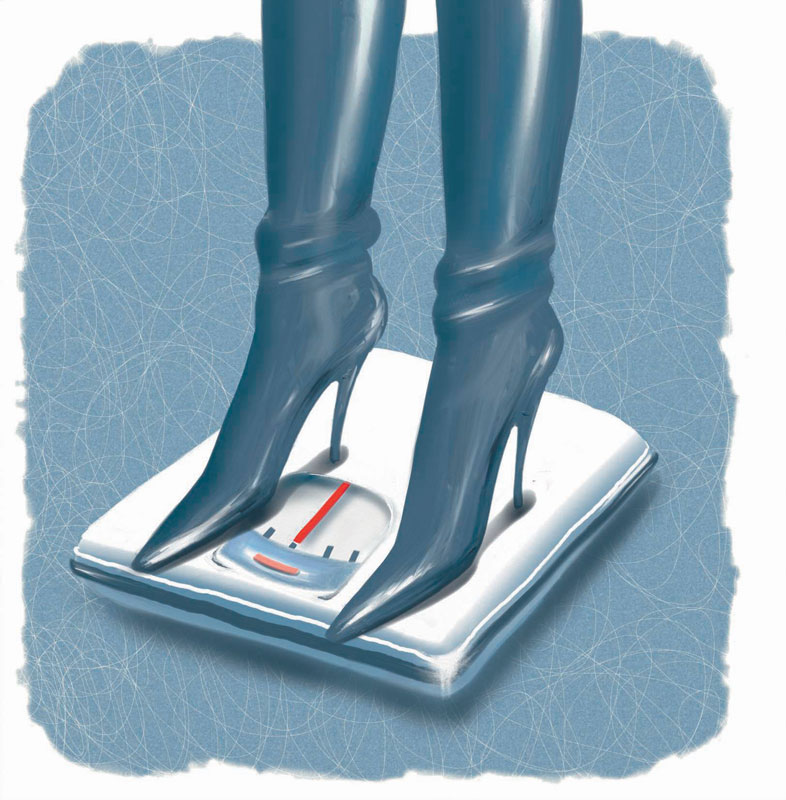 Looking through the glossy women's magazines, we unwittingly pay attention to pregnant women or recently given birth to "stars", who after birth look amazing. Therefore, many expectant mothers have the impression that, having given birth, they will quickly get in shape and easily be able to get into their "child-dress" pants.
And how much disappointment, when it turns out that losing weight after childbirth is not so easy. As practice shows, most women acquire the same size only one year after the birth of a child.
In addition, in addition to extra pounds, "newly made" moms can expect other troubles with the figure: vascular "stars", stretch marks, varicose veins, cellulite, hair loss, etc. All this can cause a real depression for a woman, clouding the joy of motherhood .
During pregnancy, the female body gains extra pounds in order to save energy. Gradually, within 6–12 months after birth, the body recovers and the body acquires its former outlines.
Slowly, we lose weight and "return to normal." Therefore, be patient and do not lean on food (after giving birth, many mothers, waving a hand at themselves, begin to overeat, because of what then they really cannot lose weight).
Well, of course, try to move more: while walking with your baby, do not sit on a bench with a stroller, but walk – this will be an excellent workout. As for other problems, after stopping breastfeeding, contact your beautician – he will tell you what procedures you should go through. And do not worry about your husband: most likely, he will not even notice that you have gained a few extra pounds.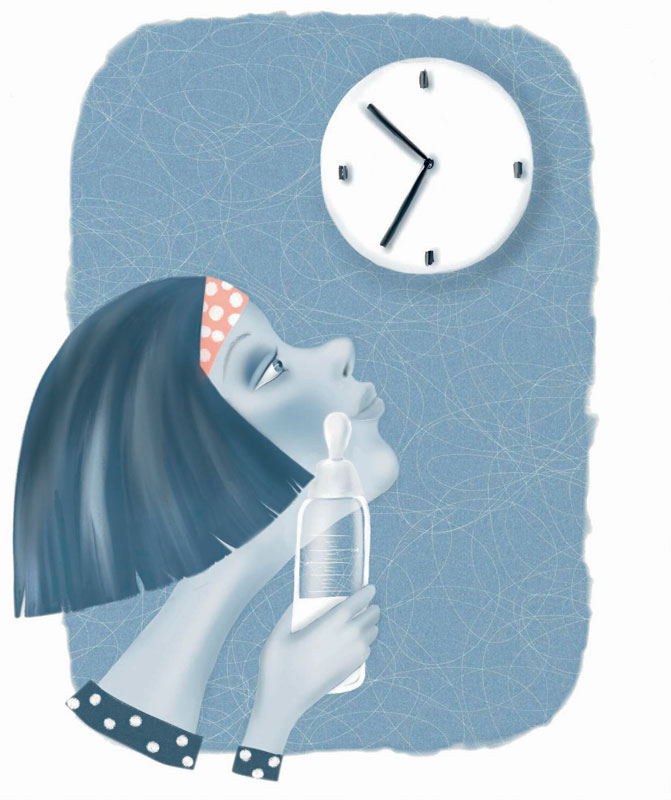 With the birth of a child, many new, difficult responsibilities appear. In this case, the "old" is also not canceled. It turns out double load and double responsibility.
Many mothers, conscious of this responsibility, try to be both a good wife, and a caring mother, and a good housewife. But learning to combine so many functions is incredibly difficult.
And overly diligent women often have nervous breakdowns.
It is not necessary to "drive the horses", try to relax. In the end, you will not be a bad mother, if you give the baby one to lie on the playmat and chat legs.
It's not at all necessary to talk to the peanut without a break, sing songs to him, read poems. Everything is good in moderation.
Sometimes a baby can have fun while looking at a toy-mobile or listening to beautiful music.
If you are tired, it is better to sleep an hour or two together with a crumb, and your spouse can also vacuum the room or iron the laundry. The main thing is not to be afraid to ask for help and take care of your nerves – your husband and child need a calm, happy mom and wife more than a crocked, exhausted "robot" who is about to "break".