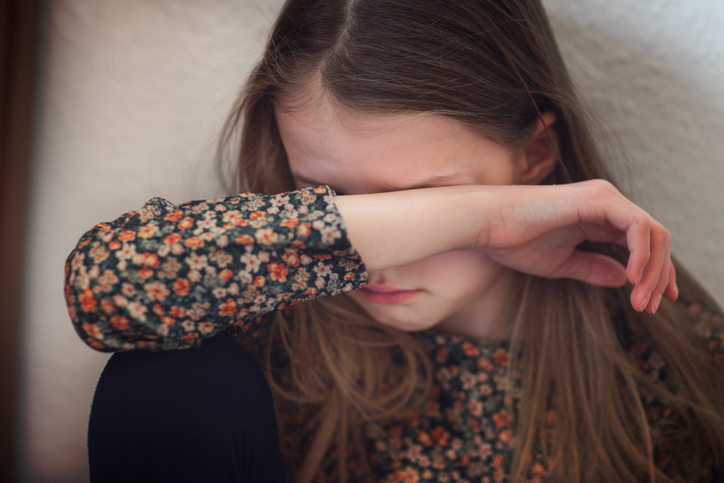 This is, of course, a difficult situation. Your daughter, especially judging by her reaction, needs these meetings with her father.
It is very sad that your ex-husband does not realize the measure of his responsibility towards the child. Perhaps he (as, unfortunately, many people in our country) do not really understand how much a child suffers from the fact that parents (in particular, dad) do not notice her feelings and desires.
For your daughter, for her present, it is important that dad be, because communication with him still gives her something important. And tears at parting – are natural when we say goodbye to those who are dear to us.
It would be strange if she parted and did not cry. It would mean that she was bad with this person.
Her own tears indicate that she appreciates these meetings and the time spent with her father.
You do not need to be afraid of tears of your daughter, you just need to console, say that it is always sad to part with the one you love. But tell her firmly that you will no longer live with your dad (if your decision to divorce is firm).
And this is also sad, but it is.
Meeting your father is also very important for your daughter's future, because through communication with her, she learns to build relationships with her future men. She learns to understand male psychology, without making a deep analysis, of course, but simply through communication.
It would also be nice if you had a new partner and so that your daughter could see the model of relations between the spouses, she would also come in handy later.
And now you can help your daughter by trying to convey to her father the full depth of her experiences, explain to him how important it is for her to meet him. But to convey this, if possible, is in a calm and friendly manner, and not in the form of claims, criticism and accusations. Otherwise, you will surely run into resistance.
As an adult, it is important to understand that it would be good to leave your mutual resentment behind the scenes when it comes to a child. For children, there is nothing more important than good contact between parents, even if they have already ceased to be spouses.