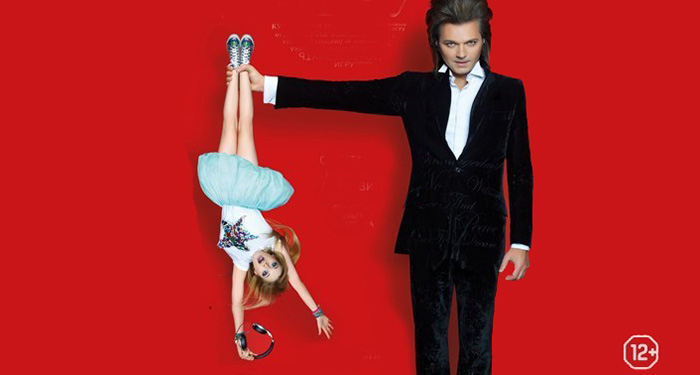 At the heart of the plot of musical education is a dialogue of two generations. One is a sixteen-year-old girl DJ, who does not recognize any other music than club sets. On the other side of the barricades – a connoisseur of classical music, composer and pianist Dmitry Malikov, who brings to the young star really important musical knowledge.
The phantoms of Johann Sebastian Bach, Ludwig van Beethoven, Wolfgang Amadeus Mozart, Michael Jackson help him in this. The life stories of these great musicians — Beethoven's stunning ninth symphony, not heard by the composer due to his deafness, Bach's strongest love for the organ, endless devotion to Rachmaninov's homeland, the radio broadcast of Shostakovich's 7th symphony in the besieged Leningrad, the formation of the opera diva of Galina Vishnev. Jackson's confession is difficult, touching and always inspirational.
With these examples, the viewer has to understand that great achievements are always accompanied by great accomplishments.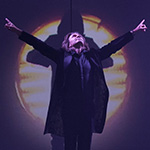 The performance was created by a team of professionals: the director of a huge number of performances, television and feature films Olga Subbotina; theater artist Vladimir Martirosov, costume designer and winner of the Golden Mask award Yevgenia Panfilova, co-writer and head of the creative team of famous actor Vadim Demchog.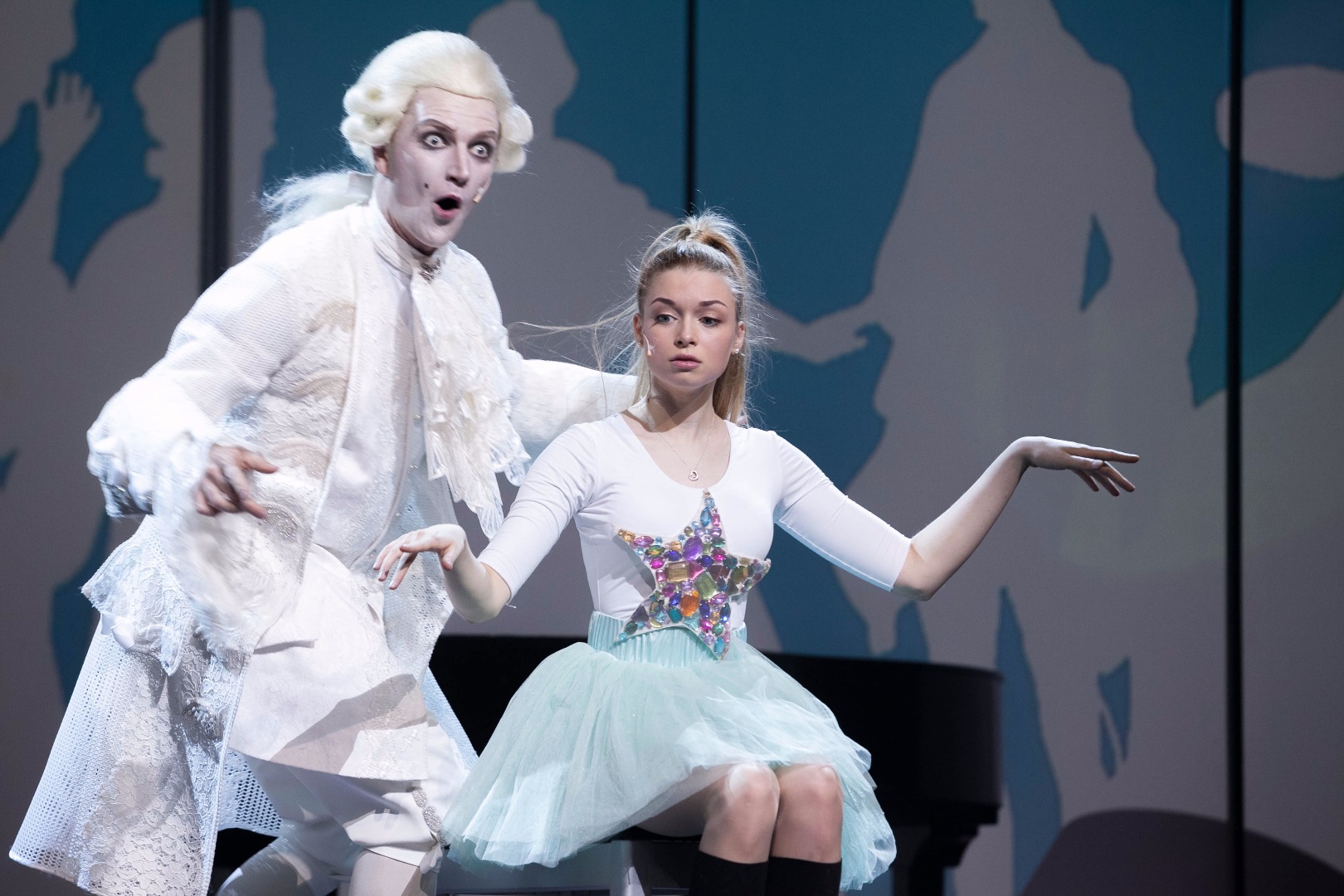 Special costumes were created especially for the performance. The snow-white Mozart coat embroidered with stones, a strict and conservative Bach coat, a bright and shiny Jackson vest — each image is carefully thought out and brought to life in the best traditions of a particular era.
Despite the historical bias, the performance is accompanied by modern installations that, blurring the boundaries between reality and memories, help the public to plunge into action.