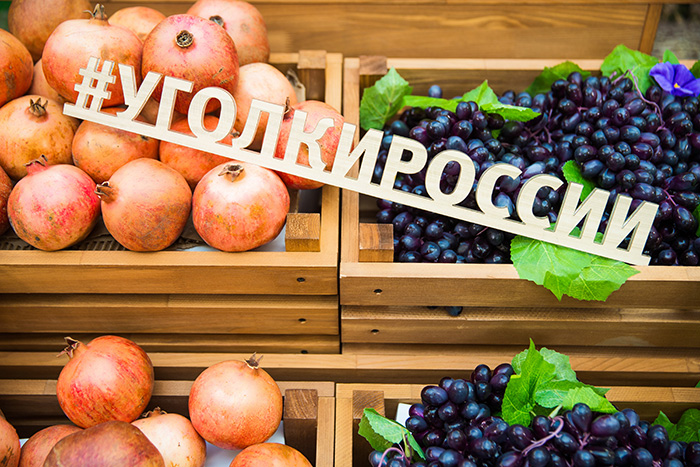 Russia is a huge country, the largest in the world, great and diverse. And one of the main riches of our country is the nature of its different corners, about which we, alas, know very little.
To help find out more and even share this wealth with others is called the line of tastes "Corners of Russia", released this year by the manufacturer of juices and nectars "Dobry".
Part of the money from the sale of each "Dobry" package goes to one of the brand's socially important initiatives – the "Growing Good" program for social adaptation and vocational guidance for children left without parental care. In 2016-2017, the Dobry brand has allocated more than 20 million rubles for the implementation of the Growing Good program.
Three nectars of the new line will tell about three regions and fruits and berries grown on their territory to encourage people to be more interested in the peculiarities of their country. The line is designed to surprise and show how much is new and unexpected you can learn about the native land.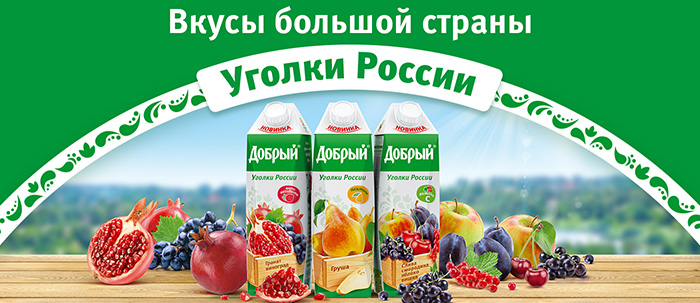 So, juicy and fragrant "Pear" will reveal the secret of the generous Volga region, where fruit gardens stretch along the banks of the great Russian river Volga. And among them there are pears whose crops are so famous for the Volga region.
The rare combination "Pomegranate-Grape" will tell the story of clean mountain air and the warm climate of the Caucasus and dispel the common myth of the pomegranate as an overseas fruit. Pomegranate is a "resident" of the most ancient and southern city of the Caucasus – Derbent.
The taste of "Plum-Currant-Apple-Cherry" will remind Russians of the fertility and incredible wealth of fruit and berry gardens of the Black Soil Region.