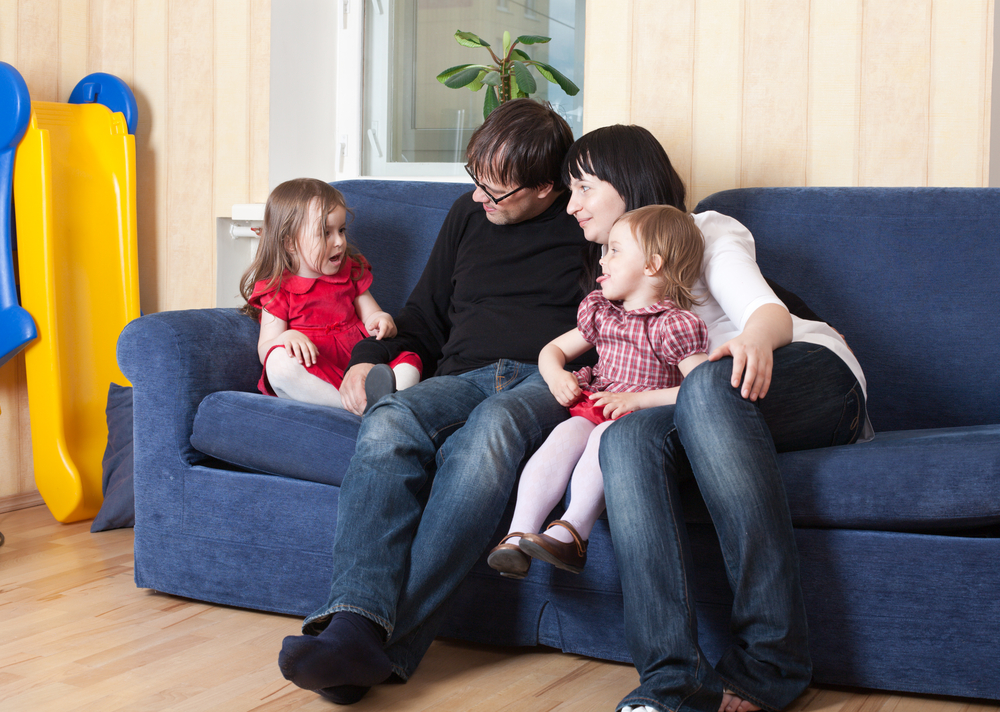 Irina K .: "When we met, we had no doubts on this issue: we both wanted to have children. Sasha became a father, about whom you can only dream, and everything was perfect. But now we have two children, and he is opposed to having a third one.
But I dream about it! And I want this to happen right now, because time is running out. If we do not resolve the issue with conception in the near future, we will never do it again.
But every time when it comes to the third child, the husband becomes self-contained and it is useless to ask him about something. As a result, we both suffer, and it is difficult to understand why. "
Psychologists believe that the main reasons why a man may not agree on another child are three: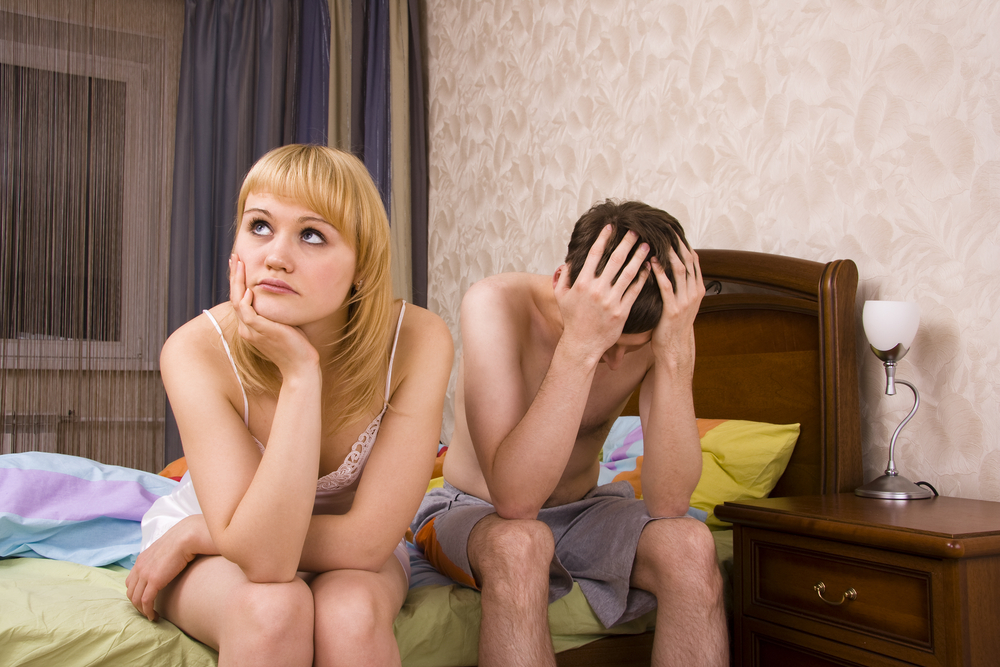 The first reason is the most common. The desire to continue the race is often suppressed in a man by the fear of being untenable as head of the family. He is afraid of losing his job, especially during financial crises in the country.
I am not sure that I will be able to earn enough money to support children and my wife, who will be forced to leave work again to study the baby. He is overcome by doubts: paid delivery, treatment, education, housing – all this is now so expensive.
And these doubts are actively supported by what he sees on TV.
In commercials, the fathers of the family drive expensive cars that load things so that the car just crashes. They buy a new one — even better — and go to a beautiful country house.
This colorful message by a concerned mind is read unambiguously: without expensive clothes, a chic car and a cottage, the family cannot be kept, the child needs just that. Only the best diapers and the most fashionable sliders! Such advertising stories can be accompanied by their comments so that they do not fit into the subconscious of her husband like clockwork.
No "creator" with their horror films will not overcome a loving wife, if she competently prepared for a counterattack.
It is necessary to listen to all the arguments of the husband and to pick up a counter argument to each. He is your word, you are to him – ten. To neutralize a husband charged with doubts is a task for an experienced sapper, but the matter is worth trying.
There is no reception against scrap, and even the most ingrained prejudice will not stand against the caress and irrefutable feminine logic.
Galina Ospelnikova, general director of the Center for Psychological Consultations "Planet of Children": "If the husband is afraid that his earnings are not enough for the extended family, it is advisable to convince him that you will not stay away from solving this problem while you are sitting with the child and are ready to help him . Surely you can work at home: knit hats for sale, breed elite puppies, make translations … Offer alternative earnings. If the husband sees that his wife is a good housewife and no matter how much money he brought to her, the house smells of pure and tasty cakes, he has a feeling of stability, sustainability of the world.
Conversely, when the process of raising children is accompanied by endless comments from the wife that there is not enough money, he is horrified at the thought of another child. "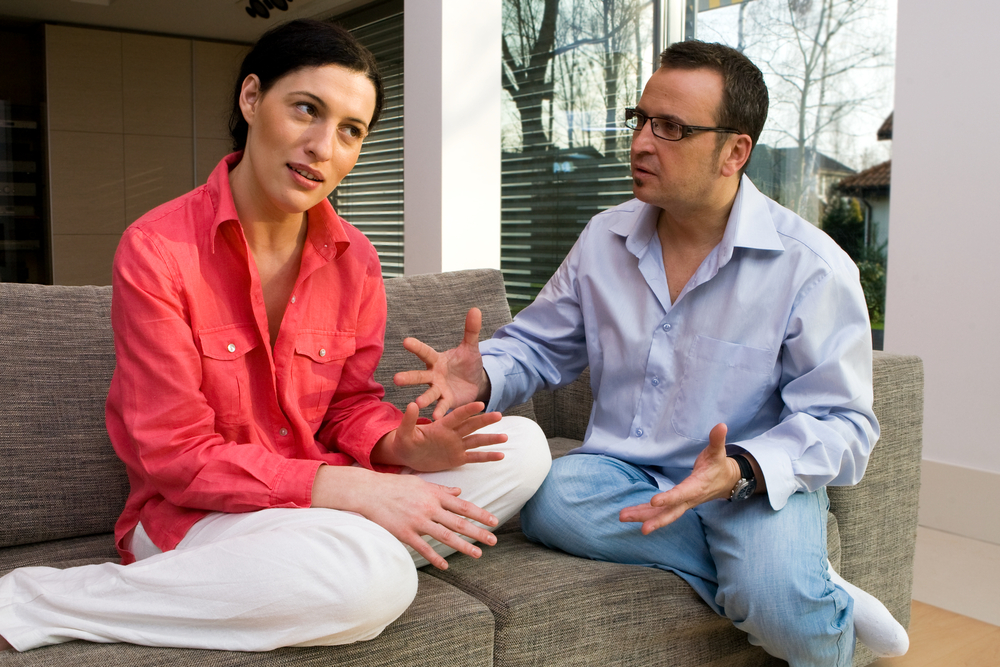 The man remembers that when the first or second child was born, he and his wife gave up many pleasures and even something that he absolutely needed. Once again go through all this?
No, thank you! Moreover, their younger son was sick so much, and so many problems and experiences were connected with it. Of course, childcare should be halved with your husband, but if you plan to have another child, dispense the amount of negative information that comes to your husband from you.
A man may be frightened by the birth of someone from the relatives of a sick child and be wary of a repetition of this in his family. And often, wives only add fuel to the fire.
Galina Ospelnikova, general director of the Center for Psychological Consultations "Planet of Children": "In the family with which we worked, the daughter was born not quite healthy. The situation was not difficult, but Mom brought her into trouble. Trying to arouse the sympathy of her husband, every day she told him how hard she was with a girl.
But she received not sympathy, but estrangement. I advised to meet her husband differently, so that both she and her daughter looked good, show the girl's dad's drawings, tell how she said something witty and everyone in the playground were delighted with her.
The wife followed the advice, and the husband began to return to dinner with the family. "
Of course, sometimes wives have to work with particularly difficult "material". A man can get a woman burdened by previous negative experiences.
And then she will face cause number two: a personal family story. Analyze it!
Look for support from the mother-in-law. If you know that she wanted to have another child, but did not work out, you can discuss with your husband children's memories of how he was hurt in the yard or in the classroom and there was no one to stand up. To speculate that when he began to grow up, he wanted to show his best masculine qualities himself, to act as someone's protector.
And it would be nice if he had a younger sister.
Perhaps someone from his friends or acquaintances had a large family, in which it was fun and friendly. Do not disregard this experience, always give specific examples.
If the husband is depressed by his childhood just in a large family, you can point out that your living conditions are different from those in which his parents lived. Domestic problems are being solved now with the help of modern technology, there are smart books and a couple of familiar psychologists to resolve the psychological turmoil. Your specialty and personal talents allow you to earn money even while sitting at home.
And now no one wears curlers, and you will continue to delight your husband with your beauty, even becoming a mother with many children. The main thing is to find out what frightens him in the prospect of the appearance of another baby specifically, and shoot aiming.
Galina Ospelnikova, Director General of the Center for Psychological Consultations "Planet of Children": "It is necessary to take into account which family your husband came from. If he grew up without brothers and sisters, then it may be hard to understand how to raise children, than to sacrifice for the sake of a child.
It is difficult for him to predict in advance whether the baby will become a hindrance in his career, and he is protesting just in case. If a man is from a large family, then he may be burdened by an early, non-age-related responsibility, which for many years forms a negative attitude towards a large number of children in the family.
As a rule, people raised in large families do not want to have many children. They remember well the typical lack of money for this situation, attention of parents, conflicts with brothers and sisters. "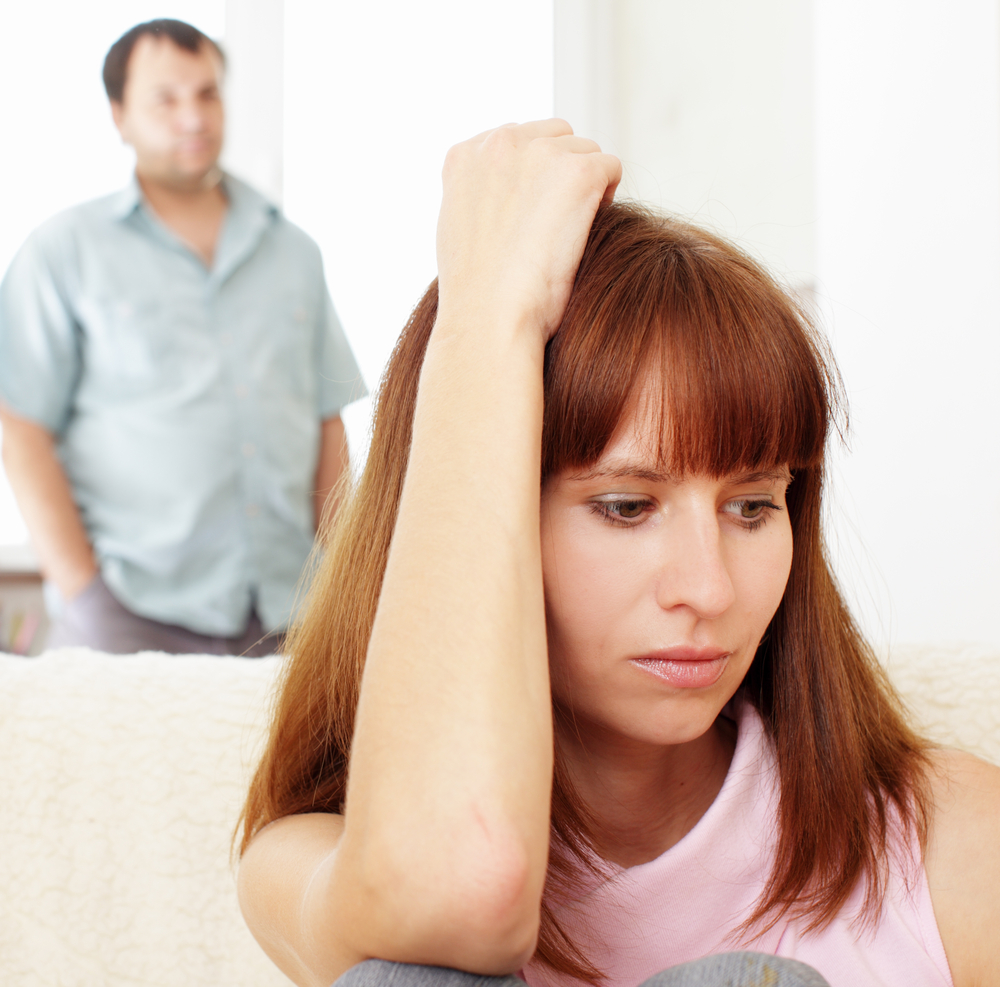 Before marriage, you could negotiate that you would have a certain number of children. And now you are approaching the treasured figure, and suddenly it turns out that the husband has changed plans. With that, as they say, nothing foretold … His family history is favorable, the financial situation in the family and in the country is stable.
What more do you need? Marriage stability.
Reason number three. The husband may not feel confident in the relationship, not get in the family what he wanted.
If a man has not stopped in search of his ideal half, it is fraught to consolidate the relationship with the birth of a child.
Psychologists have such a thing as "Renaissance children." Children of return who are called by their parents to this world for the rebirth of the family.
When men lose interest in their family, wives sometimes try to reanimate their love with their new pregnancy. There are families where each subsequent child is the result of the previous "blooper" of the husband.
Often it is possible in this way to return the husband "to the house, to the family, to the work", but rarely everyone is happy. The child cements the family for a while, but he is not the long-awaited, he is the subject of the contract.
As a rule, "Renaissance children" are unhappy, they require a lot of attention, they feel that they are born out of love.
Galina Ospelnikova, general director of the Center for Psychological Consultations "Planet of Children": "A child in utero and even at the moment of conception feels whether he is desired or not. For him to grow up happy, he must receive the love of both father and mother. Mom's love is unconditional, and her father's conditional.
Dad broadcasts to the child: I will love you if you become like this and that. To earn the love of dad, the child has an opportunity for growth.
Indifference of the father does not allow children to take place. And when a child is imposed on a man, more often than not, papa remains indifferent. "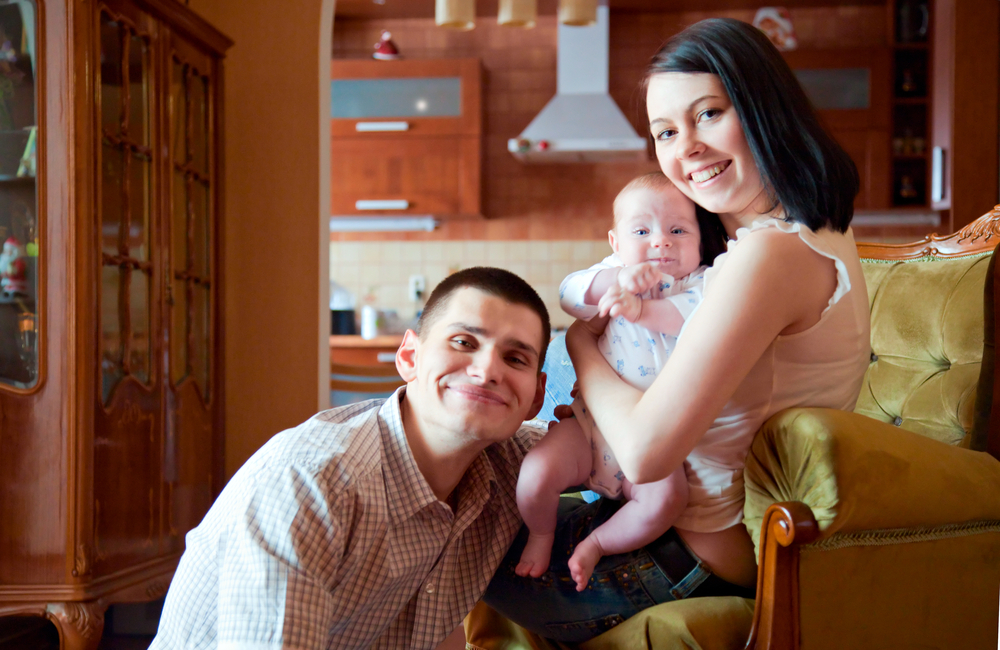 To force a man to be a father – more expensive. It is better to first raise a father in her husband.
Do not expect that a man will become a good dad after the fact. Sometimes it's better to wait a bit.
If a mother loves a child long before his birth, then dad rarely loves a baby at once, not like an embryo. But when, at 3 months, the baby's eyes begin to focus, interest appears in the eyes of his father. The child noticed him!
And if the child also separated him "from the crowd", then this is already an application for success. Even if the baby has not yet noticed or acknowledged anyone, the visionary mother will not hesitate to explain to the beginning dad that it is especially pleasant for the kid to look at him, her father, because age is older, and the voice of blood is stronger.
Even if dad doesn't believe this to the end, will he object? For strategic planning purposes and just to help a husband become a good father, it is useful to draw his attention to what smart eyes and pleasant voice your baby has, even when he screams at night, how he becomes especially like dad when his brow is wrinkling and groans.
Do not forget that men are visualists and love when a child is clean and beautifully dressed, washed and combed. Who does not love, you say. But, according to psychologists, fathers begin to love children first for their appearance – grooming, beauty, similarity.
And then for the rest: character, intelligence, spiritual qualities. A typical situation is when a father perceives a child as an object of prestige.
Such a dad can only have a beautiful, intelligent and healthy child who can brag to colleagues or neighbors. And if he went for a walk with a baby, he should make an impression on others. Mom need to emphasize the relationship of the father with the child.
All the good things in the child are from the father, all the bad things are from distant relatives.
And yet: The desire to have children first appears, as psychologists say, at the age of 5. At this age, children already understand that the boy will grow up to be a man, and the girl – a woman, and begin to plan their future family.
And if the parents of the five-year plan are in crisis of their marriage, then this is fraught for the future of their child. Psychologists warn the spouses of divorce in this period: if children of 5 years see that the family is quarrels, tears and feelings, with this view they will build their lives.