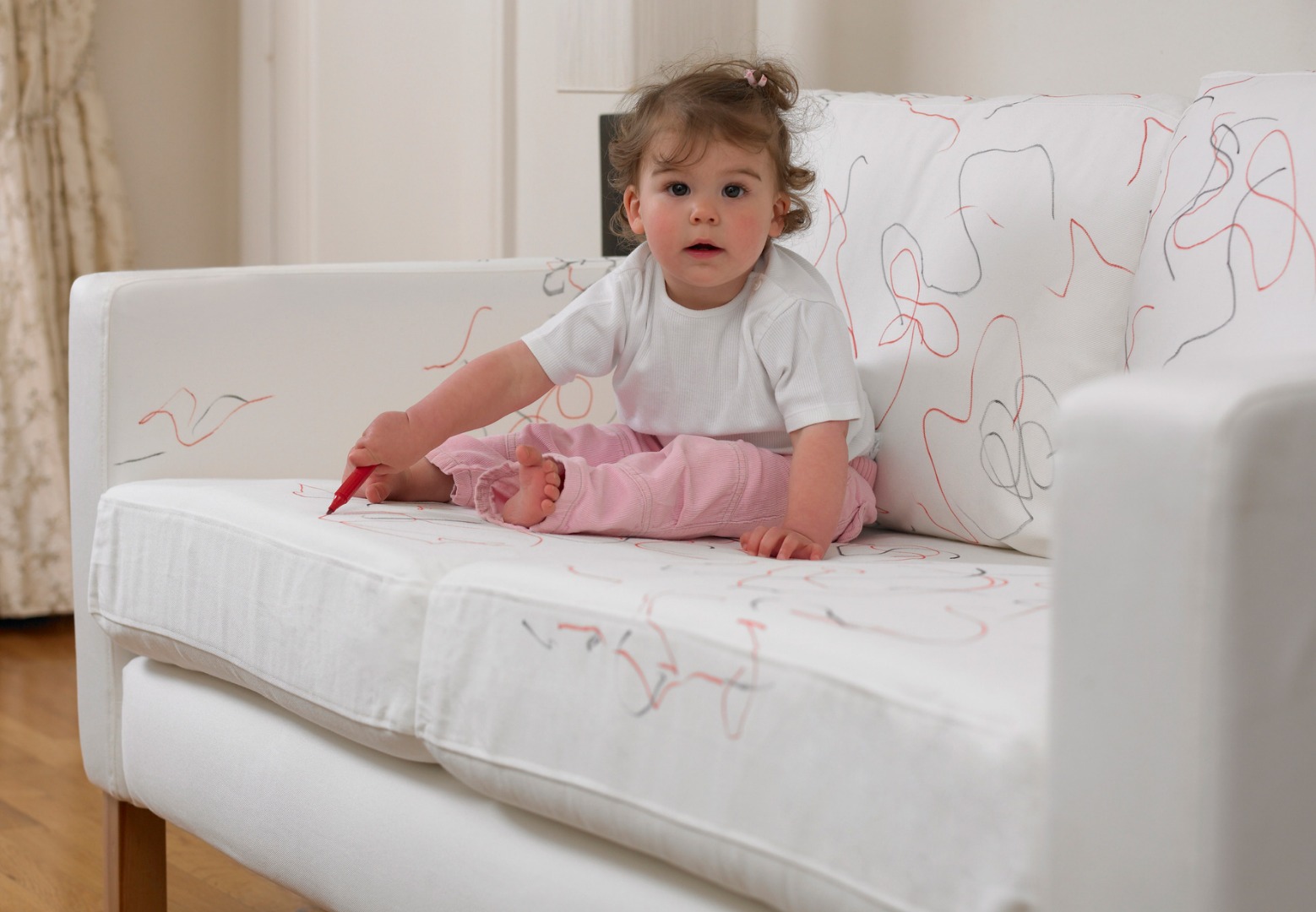 Early age is, first of all, the age of knowledge of the world. And the process can sometimes occur in the most unexpected way for adults.
You have discovered a wonderful world of colors for your three-year-old daughter. It turned out that you can create something on paper yourself and only something of your own, you can create and try.
However, at this age the child is also an experimenter. I think it is not difficult to imagine how it would be interesting for a three-year-old baby to explore, learn something new.
Let us not forget that 3 years is the age of the so-called "I-myself" crisis, i.e. time to try their strength including in the independent study of the world. Apparently, your girl was very interested to find out, but what will happen if you paint with colors not only on paper, but also on clothes, toys and herself.
Of course, such a study may not be easy for your mother: "Left a baby for 10 minutes, and here it is!" You can imagine how much effort you took to cope with your own emotions. And yet scolding a child in such a situation is to suppress his natural need for knowing the world around him.
It may seem that this: banned, cursed, did not give more paint, but in the future, this may lead to a lack of curiosity and interest in learning, to their inner world, to their desires and aspirations.
Therefore, it seems to me that the most correct way in this situation is to support the interest of the child by transferring him to another direction. Start with the child to remove all that happened.
And then your daughter will find out that from some things the paint is washed off more easily than from others, she will be able to see how colorful the water in the bathroom becomes when the paint is washed off the legs, pens and face. And, undoubtedly, your child will receive an invaluable experience of interacting with you in a new activity for him.