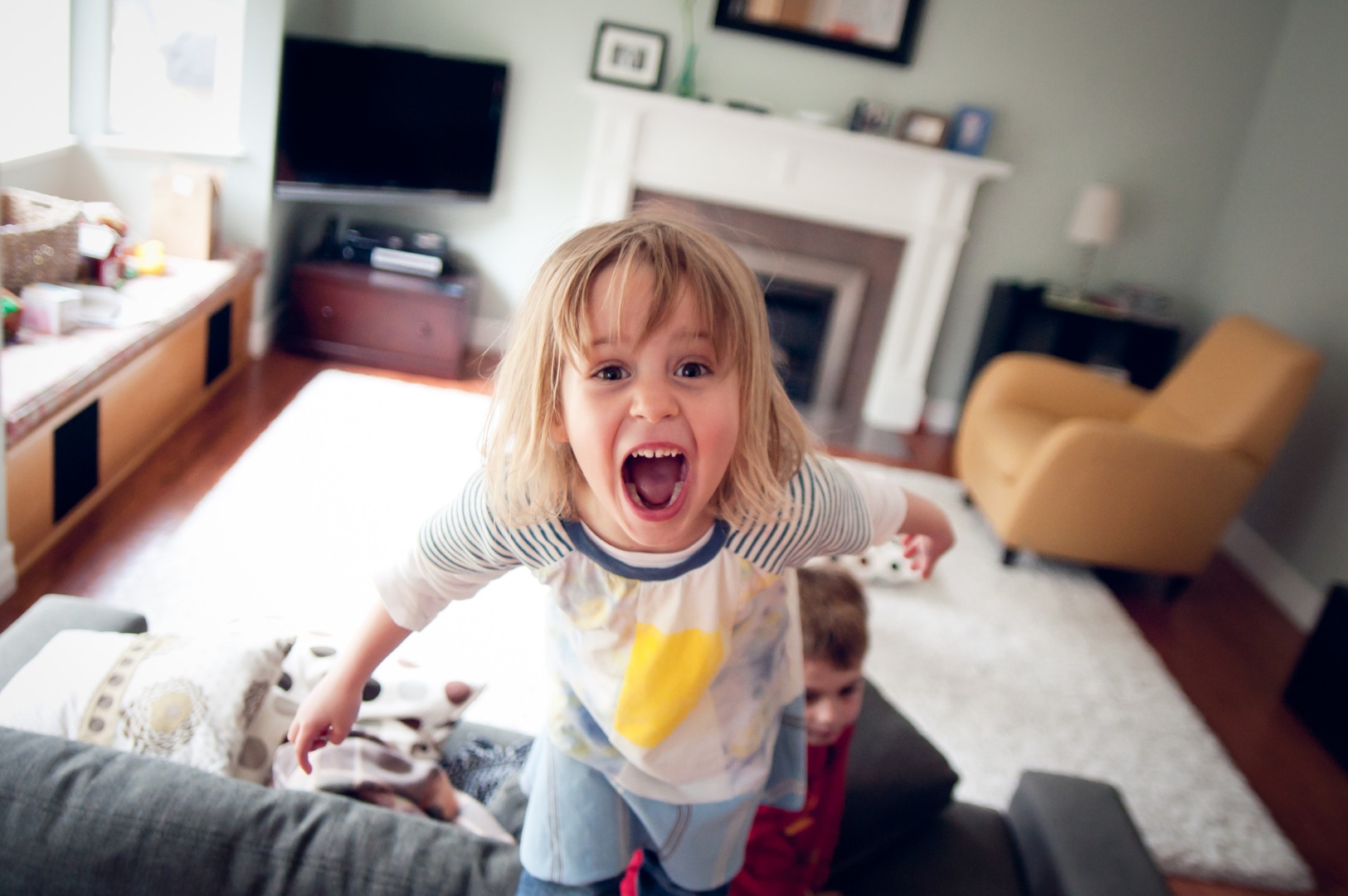 You are concerned that your daughter has started to chase you all away. The reasons for this behavior lie in the peculiarities of the development of children of her age.
Your daughter is 4 years old. This is the age of the bright manifestation of feelings that fully capture the child. But the baby cannot fully control his emotions, since the development of self-control is still formed at a high enough level.
The child does not know how to laugh it off, keep silent. All thoughts are voiced vividly, emotionally, often without the use of words or with impulsive, rash cries.
Therefore, the child reacts to his experiences with sobbing, shouting, aggression. Thinking and imagination are actively developing.
Fruits of imagination and real events can be equated in importance. And sometimes the baby can be imagined to take for a real event.
At this age, the child's interest in social contacts increases significantly. He explores people's reactions to various stimuli, actions.
It is especially interesting to watch children for members of their family.
We can assume that your baby began to drive you out for one of two reasons. Either this is her response to the insults, or she experiments, examines you, your reactions to her actions.
Resentment may be due to the fact that you listened to her inattentively, prohibited something, interfered with play, suggested something unpleasant, etc. The experiment may be in the interest of observing your reactions to its actions, in the study of the limits of what is permitted.
How to help the child? It is very important to calmly respond, try to take control of your emotions and ask your daughter what she feels? Perhaps she is angry or offended by you.
Help her realize what is happening to her. Tell us about your feelings.
About what you are experiencing, hearing her demand. And be sure to hug, kiss and tell about how important and you need it, how much you love her. It is important to create an awareness in the girl that you understand her, love her and are ready to help her cope with her negative emotions.
It is important to teach her to talk about offenses, feelings, to seek and find solutions.
At the age of 4, it's time to teach your child how to control his emotions, understand them, and communicate them to you. The success of teaching a child is guaranteed only by a vivid example of the ability to control one's emotions by significant adults.
Parents and relatives should not be offended by the baby, it is important to be able to maturely respond to the statements of the child.
It is not always easy! And often it is adults who need the help of a psychologist to be able to cope with the rolling emotions.
It can be anger, shame, fear, guilt and offense.
It is important to understand that when a daughter says, for example: "Go away, dad!", This can be translated into an adult language: "I feel unnecessary, lonely, abandoned, misunderstood by you, my beloved dad! Save and protect me!
Tell me how much you love me, how important and important you are to me. "
It is equally important to define the boundaries of what is permitted to the child. To teach the rules of behavior, respecting the honor and dignity of your girl. In a tactful and patient manner indicate the norms of behavior violated by it.
Tell how you can and how you can not handle you. In such a conversation it is necessary to talk with the child about the feelings of people.
Report how her words can hurt another person. Show how friendliness and tact help to effectively solve existing problems.