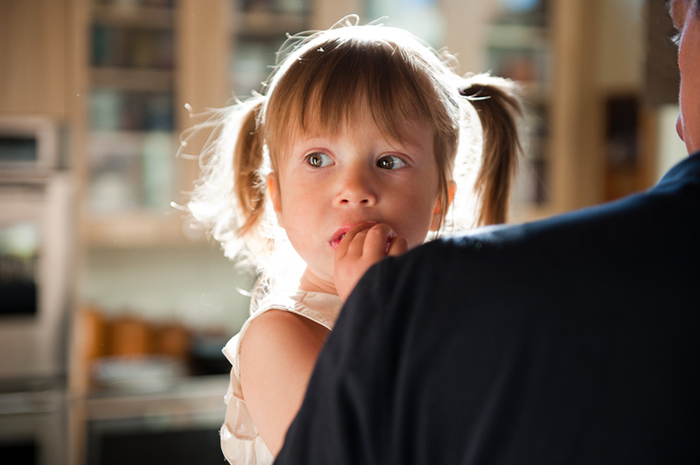 The reaction of Nastya to a meeting with her father after a long separation is quite normal and is connected with her development, the emerging ideas about her being separate from her mother. At the age of from about nine months to one and a half years, many children have the so-called fear of a stranger.
In this case, a "stranger" may even be a very close person (grandmother, grandfather or dad), with whom the child is rarely seen. This phenomenon in itself is an indicator of psychological changes that occur with a child, and can say nothing about the relationship between Nastya and dad.
In this sense, it is much more important to understand how real they are (no matter, at the time when dad is at home, or during those periods when he is leaving for a business trip). How do they communicate with each other? What do you do?
What does Nastya hear about dad from you? You need to keep in mind: for good strong connections, it is important not only and not so much the amount of time spent together (although this, of course, is also a significant factor), but its quality.
Dad can rarely be at home, but at the same time be the world's best builder of towers from the designer, inspired by a blower of bubbles or a terrific director of a home puppet theater.
If dad is away for a long time, you can communicate with him by phone or Skype, you can write letters to him, you can view his photos sent from afar and send his own. You can prepare for a meeting in advance: cook together his favorite dishes, set the table, decorate the room, dress up. So Nastya can understand that dad is an important and long-awaited person, meeting with whom is always a joy for mom.
Gradually, this will become part of the relationship of the daughter with the father, which arise, even if it is not present at this particular moment in close proximity. But you need to remember: they always arise in the context of the relationship between mom and dad!
Therefore, it is so important how the relationship between you and the spouse is built and how satisfied you both are with them.