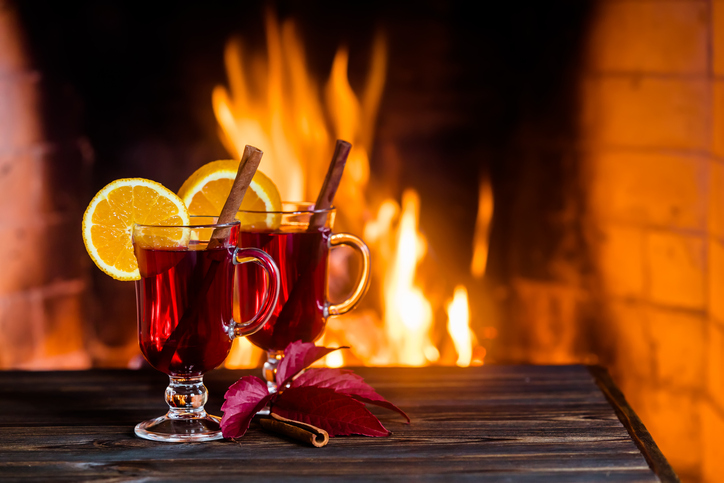 It is believed that the birth of a child strengthens the family. And in fact (and this is confirmed by psychological research) the appearance of the firstborn often leads to a crisis of marriage.
The woman fully focuses on the baby, trying to cope with their hormonal surges and new responsibilities, and the husband in this situation is out of work, because corny does not know how to behave in new family circumstances. So spouses quietly begin to drift away …
To avoid this, we must pay attention to each other. After all, your family started with two people – with you.
You were together before the birth of the baby. And interested in each other on their own. You met and communicated, shared your thoughts and desires.
In family life, it is also necessary sometimes to be together in order to better feel each other. And for this you need to leave home.
Here are some options for pleasant meetings.
Very beautiful "scenery" to romance. Venice and Prague – far and expensive?
Why not consider more budget and not less beautiful St. Petersburg with its canals and embankments or Kaliningrad with its Baltic charm? The action algorithm is simple – you need to book a weekend tour or get behind the wheel yourself and go to meet new experiences.
You will belong to each other and will not depend on anyone – at least a couple of days.
It is clear that in February it's too early to sit on an open veranda. But you can take this option for the future. What could be more pleasant than admiring the lights of the evening city at dusk – together.
Beautiful (perhaps even live) music, delicious food, a loved one on the contrary … And you can enjoy a cocktail, which in itself can be so beautiful that you definitely want to share his photo in social networks. By the way, there are restaurants with panoramic views in the skyscrapers – a good option for a date during the cold season.
Why not take a room for a day or at least for the night? A cottage with a fireplace is generally perfect. It would be possible to sit under a rug in an embrace.
To admire the flame in the hearth, with a glass of wine, and gradually imbued with an incredible feeling of a dream that came true. After all, for some reason we do not allow ourselves to be adorned with films or books about love.
There, a fireplace scene is a very common occurrence. And then the script is completely dependent on your desires … And after a walk in the fresh air, through the woods or in the hotel park.
This is an ideal chance for those who in the daily race have lost the habit of taking care of themselves and cannot relax. It's time to help yourself.
There are many interesting programs with different content: massage, wrapping, relaxing in the aquatic complex with a swimming pool, pearl baths, sauna and hammam, halotherapy in a salt cave, a romantic dinner with a special menu … Joint spa treatments bring you together very much, at least relaxing aromas, muffled music, pleasant emotions … You seem to tease each other with deceptive intimacy, which is definitely useful for relationships.
Of course, you can arrange it only in the warm season. But this does not mean that it is not necessary to prepare for it.
Especially if you like pastoral scenes. A classic picnic is a cozy checkered bedspread, bright napkins, a basket filled with sandwiches and fruit.
Download good music to your phone and grab portable speakers. Although bird singing is a worthy alternative. But the most important thing in this event is the choice of location.
For example, under a cherry blossom or simply in the shade of a spreading tree (the main thing is that the spouse should not be allergic to flowering!). Perhaps the feeling of love will come to life again. And you will feel that the dullness of everyday life is nothing compared to the fact that you are together and still need each other.
And once made the right choice.