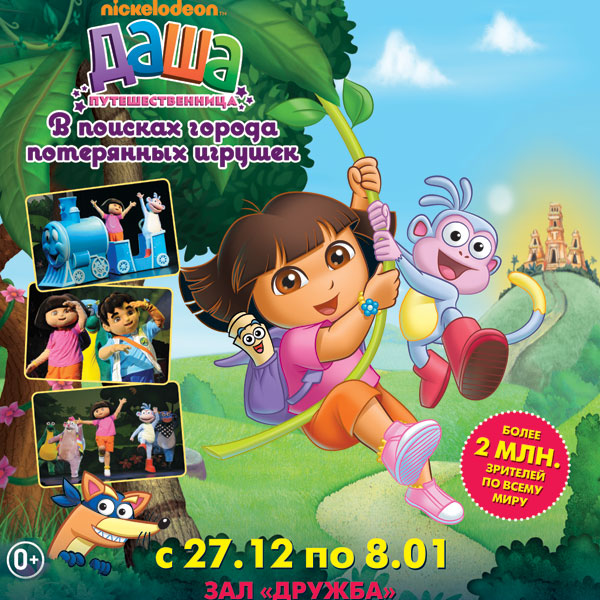 This theatrical performance has already caused a stir among the children's audience in Australia, Great Britain, New Zealand and Asia, having gathered more than two million viewers. And now the heroine of one of the popular educational cartoons channel Nickelodeon.
Dasha the traveler (Dora the Explorer) for the first time comes to Moscow with her play!
In a cheerful theatrical performance, the heroine traveler will set off on a musical adventure in search of a favorite teddy bear. With the help of her friends – Maps, Magic Backpack, Shoe, Diego – and, of course, the audience, she will have to go through a digital pyramid, tangled jungle and get to the City of lost toys. Using her knowledge of reading the card, oral counting, as well as musical abilities and knowledge of the English language, Dasha can easily cope with all the tasks.
True, she needs to be careful not to fall into the traps that the cunning Rogue has prepared for her!
"Dora the explorer! Looking for the City of Lost Toys "is not just a spectacle, but a real interactive show: young viewers will sing and play along with Dasha, helping her to complete various tasks on the way to the bear.
Presentation is recommended for families with children from one year to eight years.
The show lasts 65 minutes with one intermission.
Before and after the performance, fun games, contests and other entertainment events will be organized for small audiences in the lobby of the Druzhba hall.
Tickets from 500 to 1500 rubles.
Take part in the Dasha's quiz and win invitation tickets to the show.