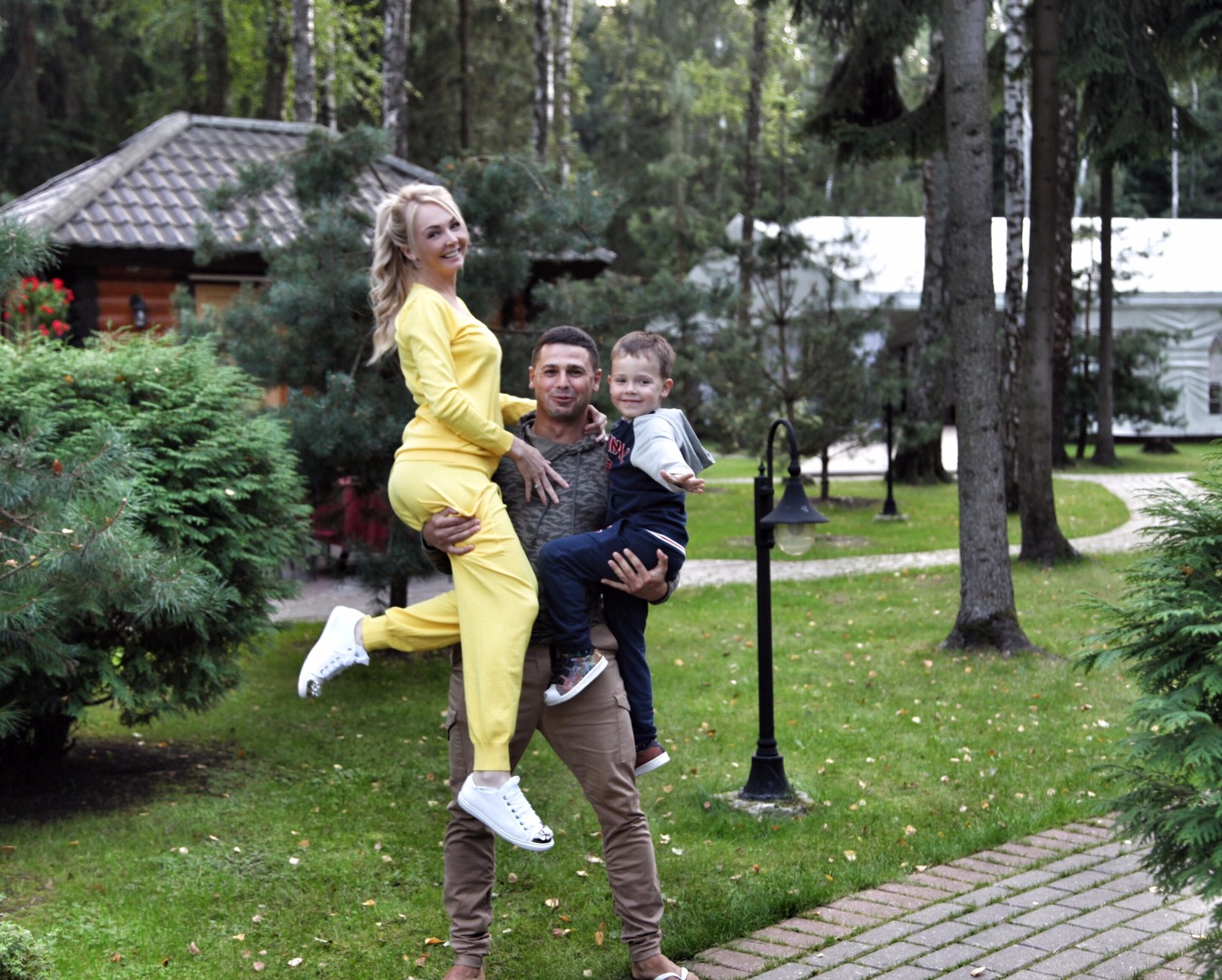 HAPPY PARENTS Is the second child a different matter than the first? DARIA PYNZAR With the second baby, of course, you are more knowledgeable, calmer than the first. When our first one appeared, Artem, I remember, I was in a hurry: I wanted him to go out faster, to start walking, she wanted to quickly look at her son, what he would become when he grows up.
And with David, I, on the contrary, enjoy his infancy, the present moment and do not want to rush things at all. Probably because now I know how quickly children grow out of this sweet age.
S.R. Where did you give birth to boys?
DARIA PYNZAR For the first time she gave birth in a regular maternity hospital, and the second son appeared in the Mother and Child Perinatal Medical Center in Sevastopol, at the wonderful doctor Tatiana Normantovich. To be honest, I'm just shocked by the second kinds, you can say – I enjoyed it.
Imagine, I sat, watched the series "The Magnificent Age" and gave birth. David was born under the "Magnificent Century"! I spent all the fights in the hammock, and I can say that this method of childbirth reduces pain very well.
At first, when I was only offered to sit down in such an unusual device for childbirth, I, frankly, decided that this was apparently just a psychological way of distracting from pain. And like me bad effect.
Yes, does not work at all! But as soon as I sat down in a hammock, I quickly became convinced that it really worked.
I advise everyone to give birth in this way! I tried on the ball – it did not help, in different poses – also to no avail, only the hammock saved.
I spent several hours in it, they brought me tea and candy. By a little bit, of course.
S.R. Sergey during the birth was with you? DARIA PYNZAR Husband was everywhere with me, and on the first, and on the second birth.
We can say that he gave birth no less than I did. Husband is my hero! Sergey was worried about everything with me and even cut the umbilical cord at the birth of David. That is, he went further than when Artem was born, where he was simply present.
Now jokes that the third time, perhaps, will be able to give birth to himself.
S.R. Worried that Artem will be jealous of the younger?
DARIA PYNZAR Well, of course, we were worried about this. When David was born, they gave Artem a new toy and said that this newborn brother gave him.
While there is no jealousy, although something like this is slipping: Artem suddenly wondered why David is so often kissed. True, the elder himself loves to kiss and hug the younger one.
Sometimes too, I even scold him about this, it scares me that he squeezes him so much.
S.R. Tell us about Artyom.
DARIA PYNZAR Artem is five years old, he goes to kindergarten. In this summer vacation, a nanny has already begun to master reading, writing, and English. And we continue developing classes, drawing classes.
We want to record Artem to fight, because he likes this sport. We tried football, but he didn't go with his son, and my husband and I are opposed to forcing the child to do what he doesn't like. Artem's character is similar to Sergey, he has the same amazing sense of humor, which, in my opinion, is unusual for such a little boy.
You know, he is so joking that I laugh out loud! And I am very impressed with him, because it is for this quality, by 40 percent, I married his dad. But, in my opinion, Subject surpassed it.
He has such good jokes!
S.R. For example!
DARIA PYNZAR Here Sergey often jokes, saying: "Subject, look, you are shown on TV!" And on the screen, for example, a monkey. And here recently we are sitting in a restaurant, and behind Sergey's TV is on.
And we, unlike Themes, are used to being shown on the screen. And then suddenly Subject shouts: "Dad, you are shown!" We look, and there is not Sergey, but a monkey. And in the kindergarten all constantly teasing.
And he is very sociable, I don't know whom, I, as a child, was rather shy, I couldn't come and meet myself. The theme is suitable for anyone, and on the move: "Hello, let's be friends!" He does not care whether his children are older or younger.
The elders, it happens, are not too eager to contact, and the Subject again and again comes up, and wonders, asks me why they do not want to be friends with him. In any case, in my opinion, such sociability is a very good and useful quality.
S.R. Based on the experience of raising an elder son, could you say that you will repeat some successful methods with the youngest, and will you strongly refuse something? DARIA PYNZAR Oh, I don't know, I think everything is entirely individual in this matter.
We spoil the first, and we will spoil the second too. Already up to five years exactly, and then we will deal with education.
S.R. Did you spoil too?
DARIA PYNZAR Yes. And Sergei, on the contrary, brought up in severity. We thought with him and agreed on the need to choose a middle ground.
As for something concrete … I already realized that you can not buy a lot of toys, for example. Then their value in the eyes of the child decreases.
The theme throws out toys everywhere, without regret loses. I think this is our mistake, and with David we will try not to repeat it. Sergey and I believe: the most important thing in raising a child is to preserve his personality.
That is, he himself must learn from his own experience, he himself must grow up. At the same time, we must direct it, but in no case do not destroy the individuality. I think that education is 50% of the personality, and the other half is what a person is born with.
And it is impossible to break what is given, because what is given genetically, in my opinion, is the one that develops best. If a child has talent and if parents do not weigh on him, do not force him to do everything in their own way, then this talent has a chance to develop.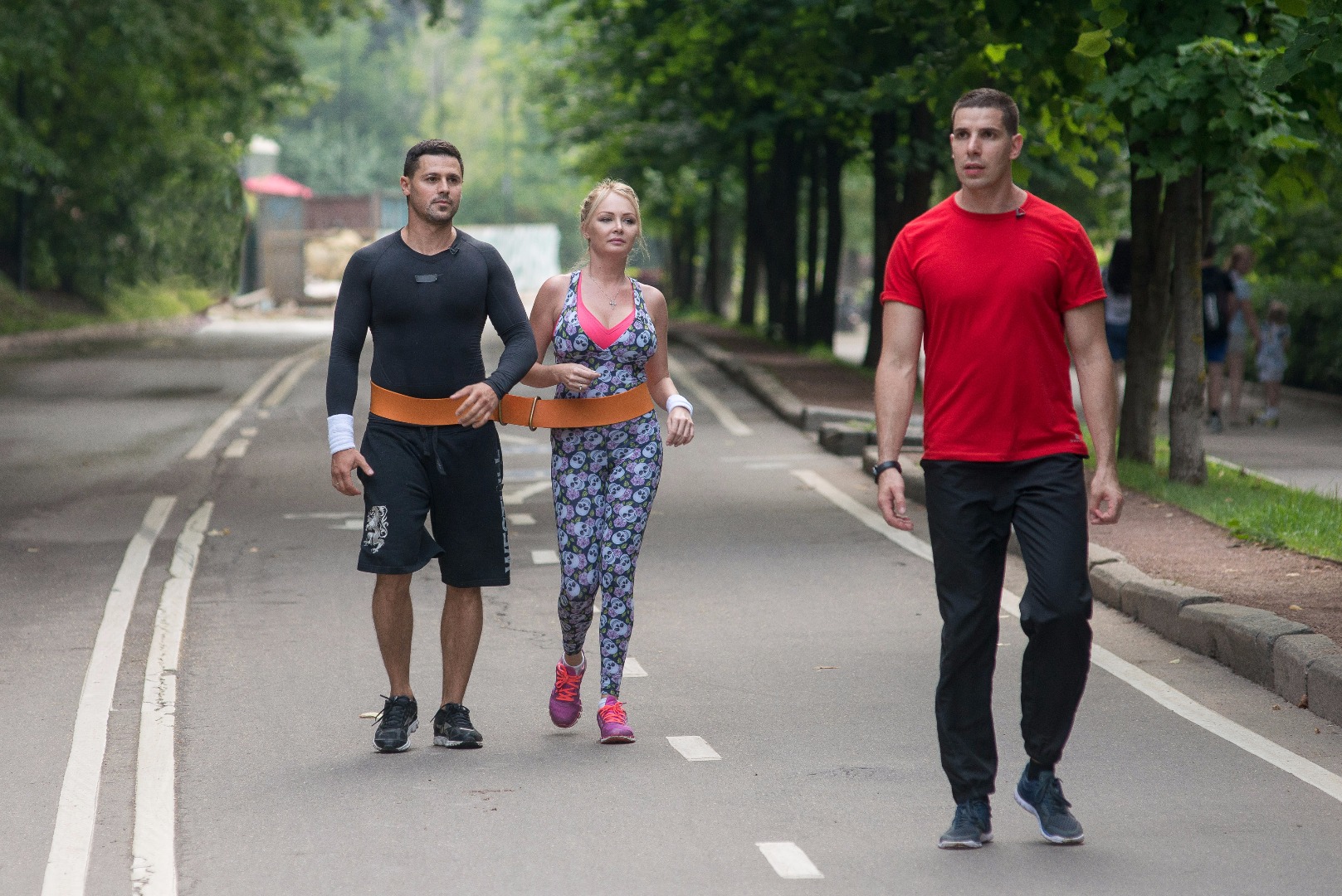 S.R. Does David look like Artyom? DARIA PYNZAR While very similar, the face is one to one: if you take an infant photo of Theme and look at David, you can't tell the difference between brothers.
I can't say that it's very hard for me with a younger one, breast-feeding saves us, because I'm just barely giving him a breast and the son dies down. Sergei has more difficulty, he has no such means.
Although my husband helps me in everything. Duties with David are distributed as follows: at night, before 5 in the morning, this is my child, after 5 – papin.
S.R. Are there any dreams or plans for the future of sons? DARIA PYNZAR I dream that they self-actualize and that they get good women.
These are my two main dreams, because, probably, happiness is formed from this.
S.R. And what should mom do to raise a man out of a boy? DARIA PYNZAR I in Tyom try to cultivate respect for a woman.
In addition, he has a good example – this is his dad. Seryoga is a real man.
I even think that the fact that we have a happy family like this is all due to his own merit.
S.R. Do you feel that a man today, more than a woman, should be the keeper of the hearth? It even more depends on him.
DARIA PYNZAR You know, looking at many families where men behave inappropriately, I come to the same conclusion: it depends on the man in the family more than on the woman. The stereotype that a man can afford one thing and another, while making a woman unhappy, is, of course, imposed and outdated nonsense.
I strongly disagree with this.
S.R. You spent several years under the roof of "House-2", but would you like your sons to participate in such a program?
DARIA PYNZAR Everything depends on their wishes. And I will never mind this. Moreover, I do not see anything wrong with this project.
It is clear that not all of its participants are pleased with their behavior. Sometimes I spit on some of my own. But understand, this is a certain slice of our society, and people in it are also very different. "Dom-2" simply shows what exists in reality.
Yes, "Dom-2" is not an easy place, it's difficult to maintain relationships there, but this is not the project to blame, but people.
S.R. Participating in the project, did you feel that you were immersed in some other reality? DARIA PYNZAR No, we just lived there.
In the same way, as we now, already being in the project, we live. Of course, at the very beginning everyone wants them to be shown more, to be in the center of events.
Yes, I admit frankly, it happened that we invented something like that, just to attract attention to ourselves. It was fun, interesting. What to take with us eight years ago – young and green!
It was interesting to live and, no less interesting, to portray something! But everything once came to an end: when they realized that they were tired of portraying and it was time to leave, they did so.
S.R. What did this project give you? DARIA PYNZAR Fame.
They know us. And it helps in the work. But most importantly, of course, the project gave us each other.
Thank you very much "Domu-2" for my wonderful, best in the world, spouse!
S.R. Is there anything you regret about the project? DARIA PYNZAR Probably, that not everyone perceives "House-2" as we would like.
You know, as they say: "Only not" House-2 "! There is such a thing. Well, what to do … We have to work a little more to break this stereotype.
But many who condemn it, who consider it even indecent, have never seen this program themselves. Although the project has a lot of good, wonderful and kind.
Yes, the project is certainly controversial, but, you see, already legendary.
S.R. Is there life after "House-2"?
DARIA PYNZAR Of course! We do a lot of things.
Sergey and I have a chain of stores – ordinary and the Internet, and we organized this business while still on the project, literally after two years of our stay there. I participate in television in the "Wedding Size" project, I, as a media person, are often invited to work as a model, and Sergey is engaged in construction.
Well, our family of course – that's where our main life is!