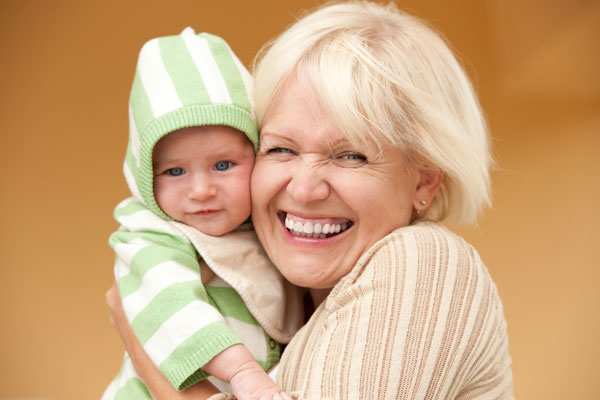 Any parental online forum is full of topics about how self-obsessed and intractable today's grandmothers are. "We need to agree on her meetings with her grandchildren in advance, and if I ask to sit outside the office with my children, she has her own business right there," young mothers complain in one voice. In matters of duty and duty of the grandmother, the generation was clearly divided into two camps. And the problem designated by Turgenev as a conflict of "fathers" and "children", in this case, showed precisely "children" as supporters of the former, conservative values.
When it was possible to fully rely on the disinterested help of the older generation. "Fathers" in the face of grandparents unexpectedly opposed this state of affairs. Not long ago, it seemed to us that the "institute of grandmothers," who were always bothering about the welfare of their families and grandchildren and who voluntarily renounced their interests, were unshaken. This brought up generation after generation.
However, this cultural tradition was also supported by the fact that it simply had no alternative, because we were forced to live under the same roof. In addition, war, repression and domestic difficulties did not leave the family a choice – she could survive only by uniting.
But over the past decades, the traditional pattern has gradually changed, and the concept "the third age", which is completely new to us, has come to us. The time when their children have grown up and you can live with your own, new interests. The very philosophy of the "third age", when life does not close on family and grandchildren, came to us from the countries of Western Europe, where from the middle of the last century began to create social programs aimed at a relatively old age and comfortable with impressions.
In other words, the generation of Western grandmothers had a choice for a long time: to go on a trip, to meet friends in a cafe, or to stay with their grandchildren. Our former family life was shaken, grandmothers ventured to change the rules of the game.
"I do not want to be dictated to me when and what should I do with my grandson," said Irina, a sixty-year-old grandmother of four-year-old Alyosha. – I want to develop a grandson, to drive to museums and theaters, and not to be attendants, ready to break on the first call. And I do not want to give up work that gave me the opportunity to finally travel around the world. "
Modern older people do not lose interest in work, allowing them to maintain a standard of living and feel self-sufficient and independent. They are now much more likely to build new families than before, which also takes time and mental strength.
Many have only recently discovered the possibility of traveling to other countries, which, due to historical circumstances, has not been available to us for so long. In short, our grandparents are now well aware of the value of their time and their own lives.
But is our old patriarchal model perfect in everything when grandmothers were ready to sacrifice their time and energy to the full, but in exchange they very often took on the role of the "main mother"? Own mother of the child, spending less time with him and largely entrusting educational tasks, sometimes found herself in this family scenario mom "younger."
And her influence could strongly argue with the unlimited authority of the grandmother. "Families where the roles of generations are confused are most often dysfunctional," says psychotherapist Tatyana Mizinova. "A child in his development is always more focused on the mother, and if he is unclear about her position in the family, then it's difficult for him to determine his place."
Usually, the grandmothers, who take upon themselves the entirety of the educational power, become mothers of daughters. And on the part of the husband of her daughter, the mother-in-law's desire to declare her right to make such decisions often meets with incomprehension and provokes conflicts. Thus, the "main mothers" are directly or indirectly involved in the destruction of the family of their daughter. "The reluctance to share grandchildren with someone often takes extreme forms when the grandmother openly sets them against their parents," says Tatyana Mizinova. "I'm doing everything for you, but I love you, and parents don't give a damn about you …" – such phrases, alas, are not uncommon.
An unwitting hostage of such a psychological dictate, the child finds himself in a situation of internal conflict between what he sees and feels and what he is told. " In this sense, a certain distance of grandmothers allows parents to be fully responsible for raising their children.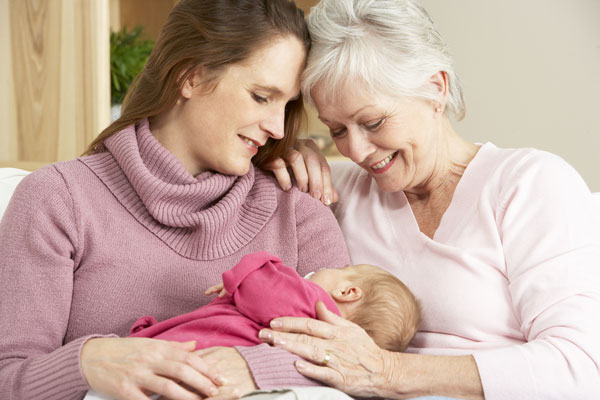 "I want my grown-up children to accept and love me not because I can effectively" cover the rear "with my grandchildren," says Maria, fifty-nine years old, "but simply because I am their mother who raised them. However, when I stop arranging them, they get offended. And just like me to be offended.
After all, I gave them my maternal debt – why do they deprive me of their piece of life and freedom? "Indeed, if grandmothers are sometimes not ready to help in the amount that is convenient for a young family, then in her eyes they easily turn into skimpy people. In some cases they are even hinted that it is worth being more prudent because they will not always be "healthy and working".
The older generation is extremely painful perceives such frank blackmail. "I don't help with my grandchildren because I want to earn a notorious glass of water for myself," Margarita says. – I just love them. But I want my time to be respected. "
The accusations that, not fulfilling its "duty", it turns into a "bad grandmother" and a "bad mother" to its own children, they become another test of strength for two generations.
However, the generation of grandmothers may have other motives, in which they themselves are sometimes not quite ready to admit to themselves. "For a woman who first became a grandmother, this is also a difficult period in her life," says Tatyana Mizinova. – The word "grandmother" is associated with a person who is far from being young. For many, this appeal is unacceptable, and grandchildren call them solely by name.
This is directly related to the change in sociocultural values ​​in modern society, which is increasingly focused on external manifestations. You need to be fit, successful in work, young-looking.
And since the boundary of childbearing age is moving further, to understand whether it is a grandson or your own child, it is sometimes difficult. " Indeed, we live in the era of the burgeoning cult of youth, which is supported by the media, the fashion industry, advances in medicine and plastic surgery. And partly we are captured by a new ideology: a happy life is a young life.
Grandchildren turn out to be a necessity to accept themselves in inevitably aging quality.
However, there is another psychological moment, sometimes not giving the opportunity to safely move from one life milestone to another. "In the course of our life, we live different experiences: daughters, wives, mothers, and if these stages are completed successfully, then becoming a grandmother is accepted normally," says Tatyana Mizinova. – If this does not happen, it is much more difficult for women to move into a new role for them, they are fixed in the period in which they could not materialize. It is extremely difficult to accept the role of a grandmother, when there are still many aspirations to realize oneself as a wife and mother. "
Obviously, the older generation also needs to be honest with itself and understand its true motivations, because trying to just run away from the grandchildren as a confirmation of their age and the shortness of time will not make any party happy. A "runaway" at risk of loneliness.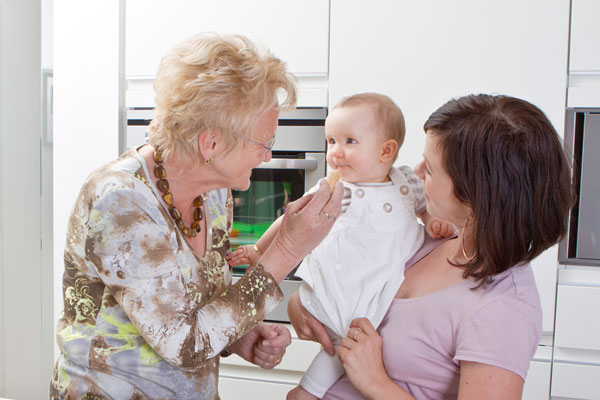 How does this situation appear in the eyes of mature children who themselves became parents? Since childhood, accustomed to the fact that the grandmother met them from school with a hot lunch, they often call their parents' behavior selfish.
Existing with the same family values, the younger generation would be much more comfortable. After all, it is convenient to combine parenthood with career and personal interests, when you can rely on mom and dad, hurrying to the rescue on the first call. "Often, newly minted parents are on the side of traditional values ​​when it is beneficial for them," says Tatyana Mizinova. – And upholding a young mother of a different state of affairs sometimes speaks not so much about the desire for the child to communicate more with her grandmother, as about the infantile position of the daughter herself, who is unable to accept her motherhood and the new female role.
But not all can be explained only by considerations of their own convenience. Sometimes the appearance of a child with a new force reveals for years the hidden conflict between mother and daughter. "
"When Seryozha was born and we came from the maternity hospital, my mother, holding him in her arms, suddenly declared:" Well, this is now your full responsibility. Do not count on me and learn to cope on your own, "says Ksenia. – I literally numb from these words, cried for several days and has not yet departed from resentment. She did not even refuse him, but from me! "
"After childbirth, a woman is on the verge of physical and emotional exhaustion," says Tatyana Mizinova, "and the birth of a child can serve as a trigger for opening previous conflict situations." The feeling of being torn away overtakes a woman at a time when she especially needs support. "
Meanwhile, psychologists believe that by becoming grandparents, the older generation gets the opportunity to correct the mistakes that they might have made in relation to their own child.
It cannot be said that cases when grandmothers take money for help with their grandchildren are typical for us. However, we hear about it more often. "This is only partly a sign of the time, because in a family where grandmothers charge a strict hourly fee for such assistance, something very important went wrong for a long time," Tatyana Mizinova thinks, "and warm family relations are replaced by commodity-money ones. Family and work are different areas. "
In this case, it is impossible not to note the situation when, not wanting to trust the grandson to a stranger, the grandmother leaves work and at the family council decides to pay her that part of the income that is lost. This version of the contract can be considered quite successful.
Perhaps the only way out is to admit to all of us: we are not on either side of the barricades. And we need to learn how to build relationships based on mutual respect for rights and on the ability to meet a close person.
This is necessary for all generations: the "fathers", and "children", and, of course, grandchildren.
"It is important for young parents to realize from the very beginning: the responsibility for raising children lies primarily with them," says Tatyana Mizinova. – Grandparents play a very important, but supporting role. They convey to the younger generation wisdom and warmth, family traditions and values ​​in life, in particular the need to respect and care for their elders. " And all the technical issues – when and for how many grandparents take grandchildren, how the family acts in the situation of hospital days, etc., it is important to discuss in a friendly atmosphere, taking into account the interests of all parties, while understanding that these rules can be adjusted in depending on the circumstances.
Such clarity in the relationship removes the urgency of the situation. Children have the right to rely on the help of grandmothers from time to time, but it is important to reckon with the fatigue or the unwillingness of parents to do something at the moment.
The better the older members of the family feel, the calmer in the end you can reach agreements that will be arranged by all three generations of the family.