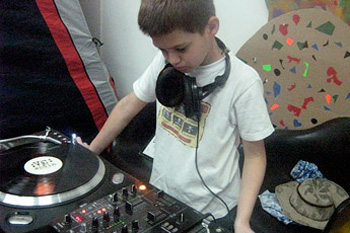 If you want to captivate a child with music, but do not want to overload with tasks and classes in a music school, you can introduce him to the basics of DJing. Children first carefully, then boldly press the buttons on the remote, record their own tracks.
Mixing and mixing samples is much more interesting than learning scales. Of course, classes here are not a substitute for solfeggio lessons.
But taste and hearing definitely develop.
Address: 4th Syromyatnichesky per., 1, p. 6; tel. (495) 782 51 87
Website: winzavod.tvorchmaster.ru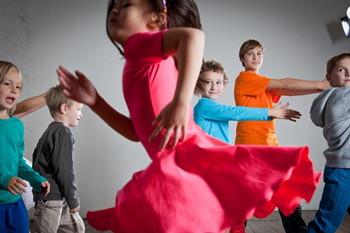 In contrast to the classical ballet schools in "TSEKH" everyone is happy – those children who are focused on a career in show business, and those who just want to prepare for the first school disco. Children are taught basic dance moves, and if they wish, they can develop in any direction of modern dance.
Address: st. East, 4, Bldg. one
Website: zilcc.ru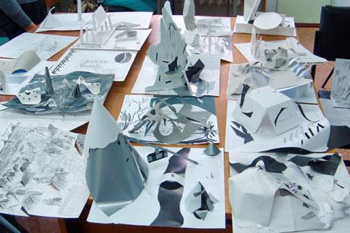 This, of course, is worth going if you want to learn how to perfectly draw a plaster head for admission to MARHI. But if your child does not set such goals for himself, they will find classes and more interesting ones. In the BALL, you can sculpt, glue applications, make structures of high complexity from pasta.
In addition, after class, the whole group discusses each work. On the one hand, it helps the child to respond boldly to comments and defend his vision of the world, and on the other hand, to try to speak from a critic's position himself.
Address: Volgogradsky Avenue, 32, block 3
Website: www.shar-shar.ru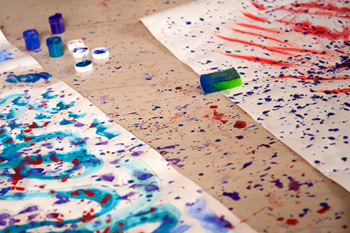 If you have a fidget growing up who wants to create, but is bored in a regular art school, feel free to take him to Shardam. In the Laboratory of hooligan arts of Yulia Tupikina, you can paint with your feet, discuss drawings standing on your head, splashing paint on the floor.
On the one hand, the school drawing teacher will have less headache, and on the other hand, this is where your bully will be able to discover an abstract artist in himself.
Address: Crimean shaft, 10
Website: www.shardam.ru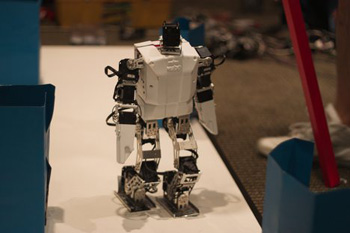 Here in the classroom, children based on the designer Robot bioloid create their projects. It is much more interesting than simply buying a radio-controlled Optimus Prime in a supermarket.
For the robot, you can think of the functionality yourself. For example, make a robot worker or robot soldier.
The course of robotics is somewhat similar to traditional technical circles. Here, too, everything is serious, but, you see, it is much more interesting to assemble a transformer than a stool.
Address: New Square, 3/4, entrance number 1.
Website: polycent.ru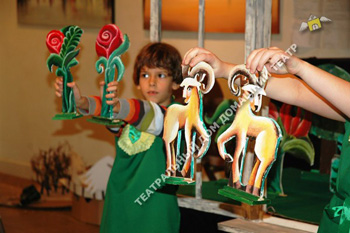 Well, if your children are dreaming about an acting career, it's time to bring them to this theater studio. The whole "cycle of works" here lasts only 4 classes: three rehearsals plus a premiere for parents.
This time is enough to understand whether the child likes to participate in the performance, whether it is worth going to study acting, or try something else.
Tel .: (906) 735 72 24
Website: www.teatr-dom.ru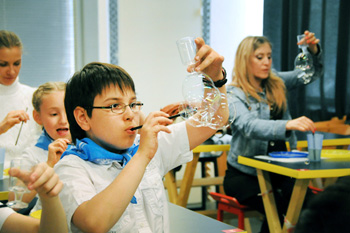 Children do not need to be told about science, they should be shown to children. In "Experimentalium", the children are introduced to scientific laws in precisely this way, allowing them to be rediscovered each time.
Here you can inflate a huge bubble and conduct a chemical experiment or experiment with electricity, as well as see and touch hundreds of interesting exhibits.
Address: st. Butyrskaya, house 46/2
Website: www.experimentanium.ru
To determine which studio is your children most of all, you do not need to travel from one end of Moscow to the other in search of the best teachers. On August 18, with the support of the Moscow Credit Bank, the Bright People Festival will be held in Gorky Park, dedicated to children's supplementary education. In addition to the above studios, dozens of Moscow leisure and development centers will take part in it.
For several hours, your child will be able to take part in several interactive workshops, try himself as a dancer, multiplier, inventor, artist, actor and choose a circle for the soul.