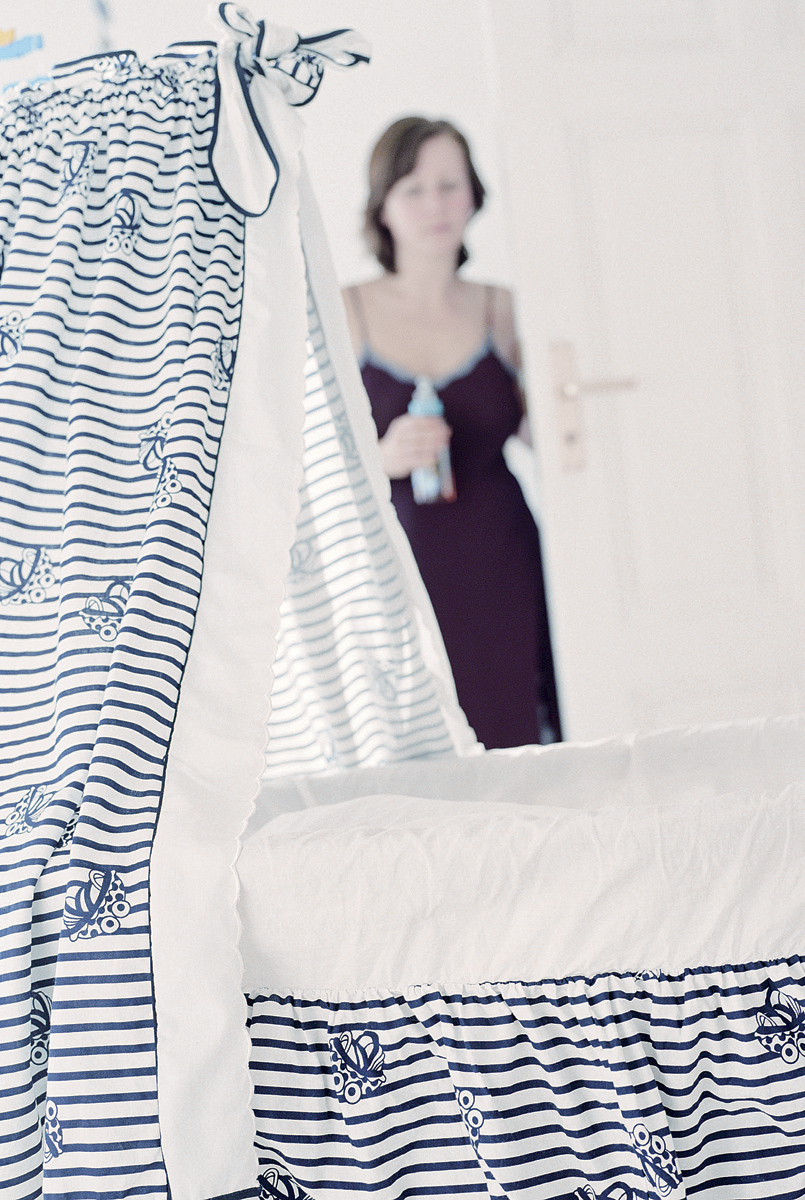 The cradle seems to be obsolete only at first glance: in fact, its design takes into account the characteristics of the body of the newborn, which allows it to quickly get used to the new conditions of existence.
First, for the nine months of life in my mother's belly, the baby has become accustomed to feeling protected from the outside world, and the space of the bed in which he finds himself after birth can frighten him. The size of the cradle, the comfort of its interior decoration will remind the little of the recent pleasant life.
Secondly, during pregnancy, the child, surrounded by amniotic fluid, grows, as if rocking on the waves. It is no wonder that in a motionless bed he feels some discomfort.
The movements of the crib soothe the baby and help you sleep peacefully.
The first thing you should pay attention to when choosing a cradle is the height of the sides. If your baby is fidget, let them be taller. By the way, such a cradle will last you longer – up to 6–7 months versus 3-4 for models with low walls.
Although one of the main criteria for the selection of a cradle is the ability to rock the baby, it must also remain fairly stable. This problem will be easier to solve if the selected model is equipped with stoppers.
The wheels are another important element of the cradle design. Thanks to them, you can freely move the bed, for example, during cleaning. In some models, the wheels are easily removed, after which the bed turns into a rocking cradle.
Those parents who cannot imagine their life without traveling, even if it will be a small trip out of town or to visit grandmothers, should pay attention to models with removable baskets that have convenient handles.
The material from which the cradle is made can be very different. The choice depends only on your preferences and capabilities. For example, modern plastic is safe for the baby, its smooth surface is easy to clean, and wicker furniture, although it is more difficult to clean it, makes the nursery more comfortable.
Decorative canopies, ruffles and lace, which manufacturers decorate the cradles, according to some parents, collect a huge amount of dust. But do not forget that all these textile elements are easily removed, and washing them is no more difficult than diapers.
A drawer or shelf for storing children's things that are located under the bottom of some cradles, of course, will help save children's space. But if the bed is not equipped with wheels, they can create some difficulties during cleaning.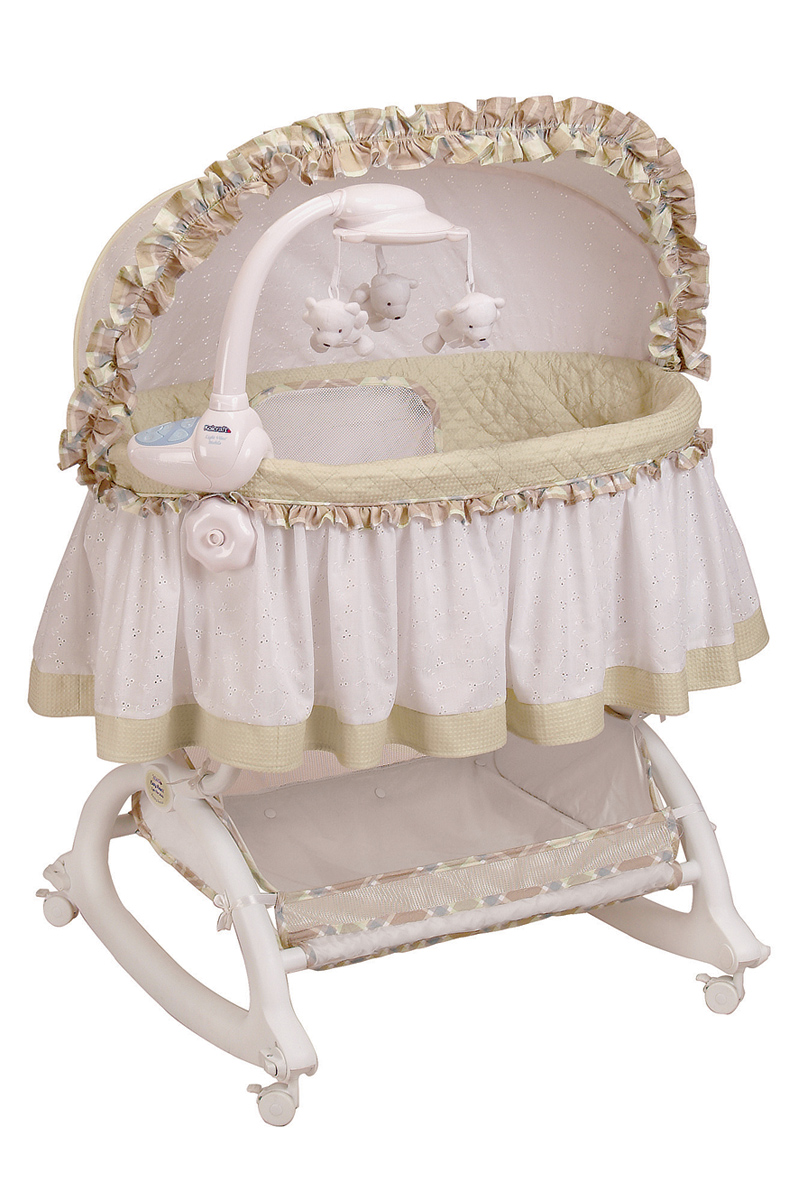 Cradle Deluxe, Kolcraft with removable electronic carousel and multi-functional control unit
Thanks to removable wheels with stoppers, the cradle easily turns into a rocking chair. l Vibrating motion sickness system, the intensity of which can be adjusted. l Mattress – 70 x 38 cm, filler – foam rubber. l Cotton trim. l Below there is a large basket for storing things and toys. l Soft night lights with one minute timer.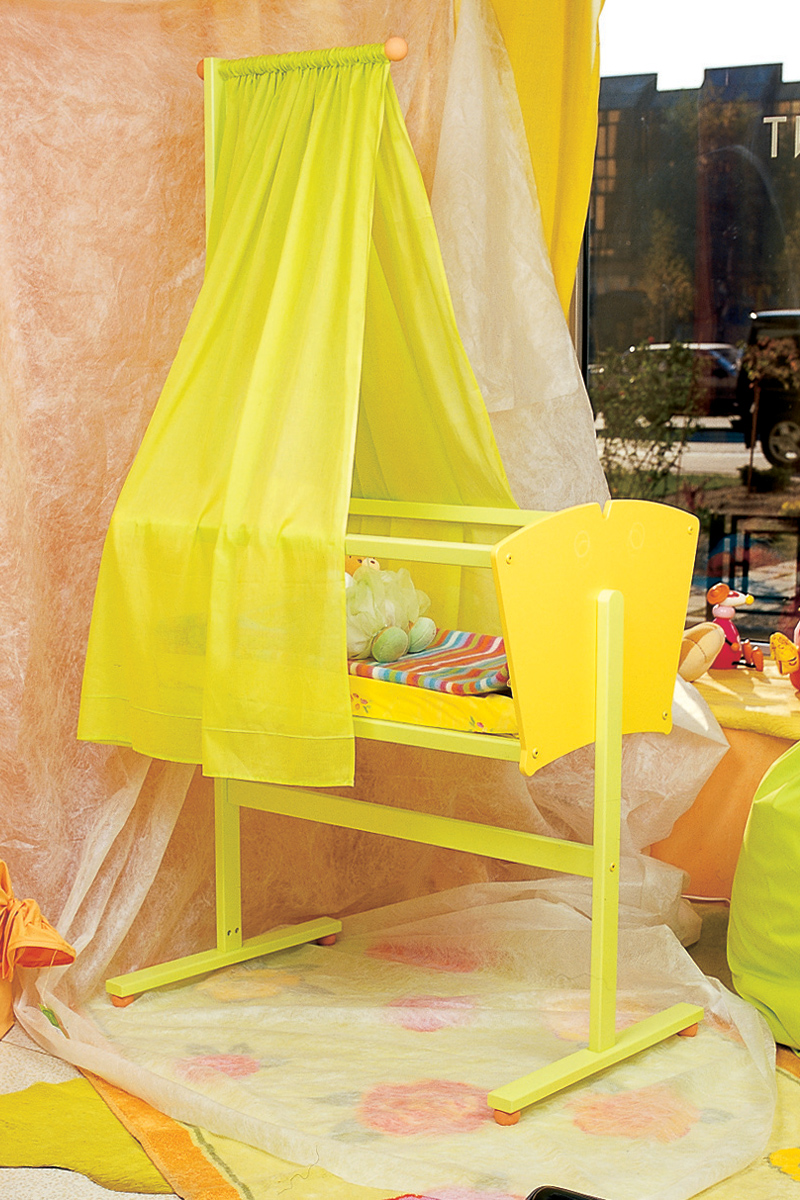 Vibel rocking chair with removable canopy
Bearing structure made of wood, fiberglass walls (Plexiglas). l Mattress – 78 x 40 cm, filler – foam rubber. l There are 4 wheels. l Cotton trim (optional).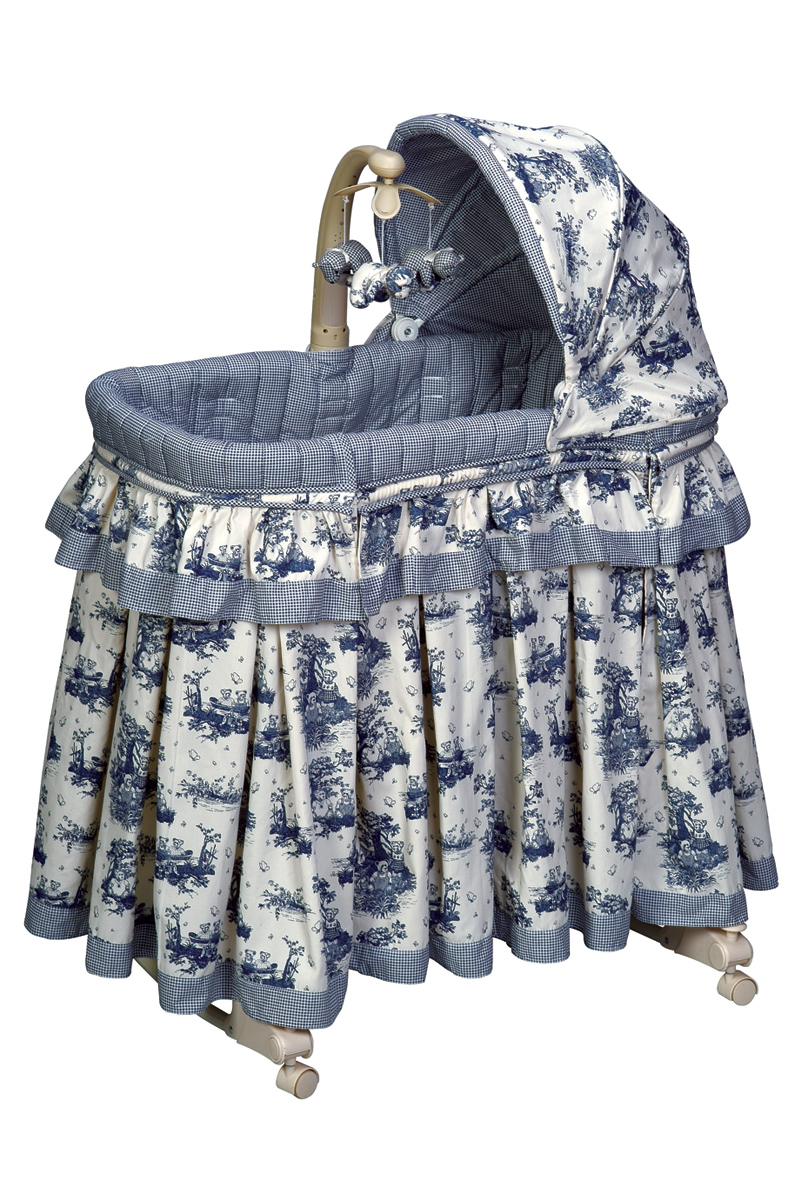 Simplicity cradle (306 BTL) with electronic motion sickness system
Thanks to removable wheels (with stoppers), the cradle easily turns into a rocking chair. l Five options for height levels. l Mattresses – 43 x 80 cm, filler – foam rubber. l The vibrating motion sickness system is activated if the baby starts crying. l Remote control. l Cotton trim. l Removable electronic carousel with hanging toys and twinkling lights. l Soft backlight. l Folding canopy. l Large basket for storing things or toys.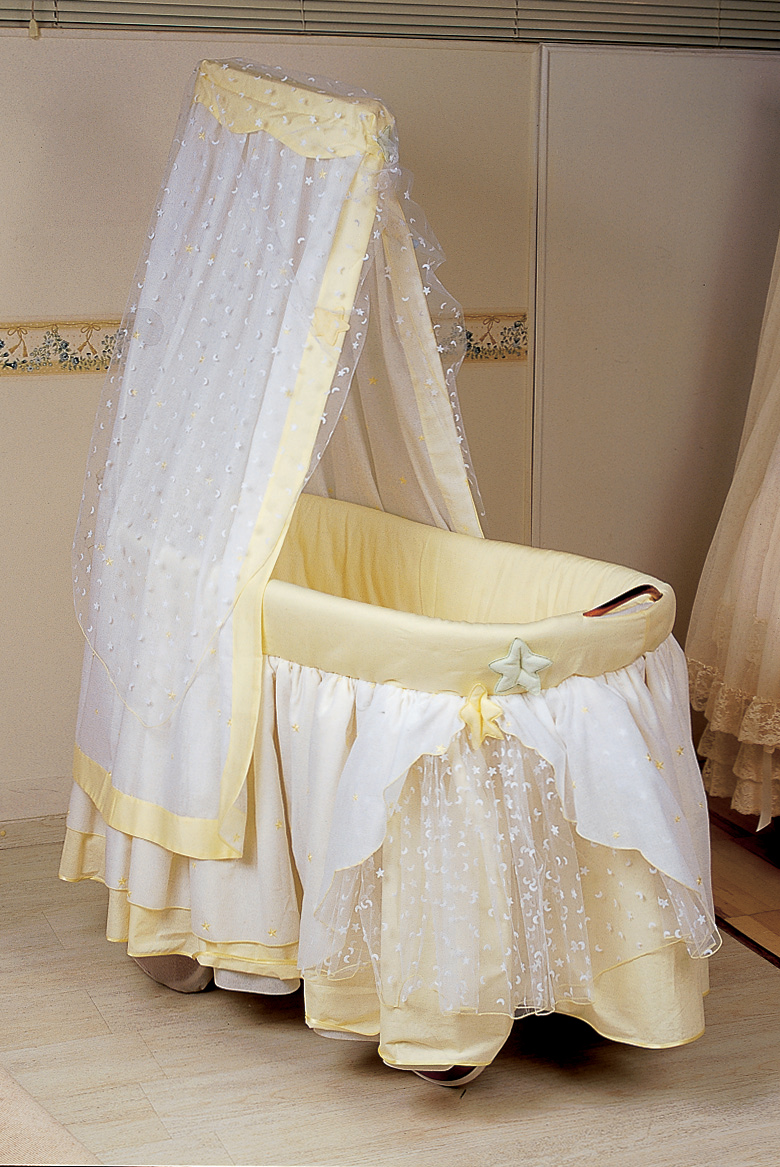 Cradle on wheels Picci
A removable wicker basket is attached to a wooden stand with 4 wheels. l The holder for a canopy, bed linen is included in the package. l Cotton trim; decorative elements from polyester. l Mattress – 77 x 39 cm, filler – foam rubber.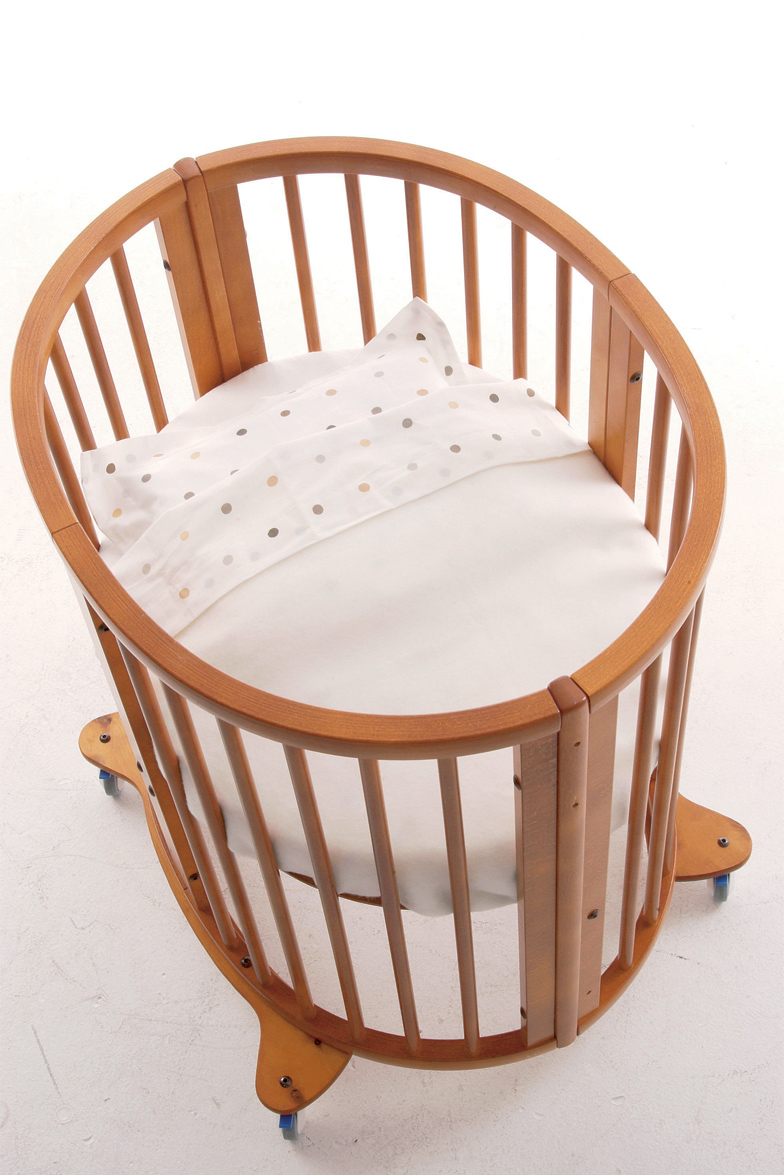 Crib cradle STOKKE SLLEPI
Frame made of beech. l Cotton trim. l Mattress –127.5 x 74.5 cm, filler – polyurethane foam. l Four adjustable bottom heights. l Maximum side height 85.5 cm. l Wheels with stoppers. l Cot can be used as a playpen.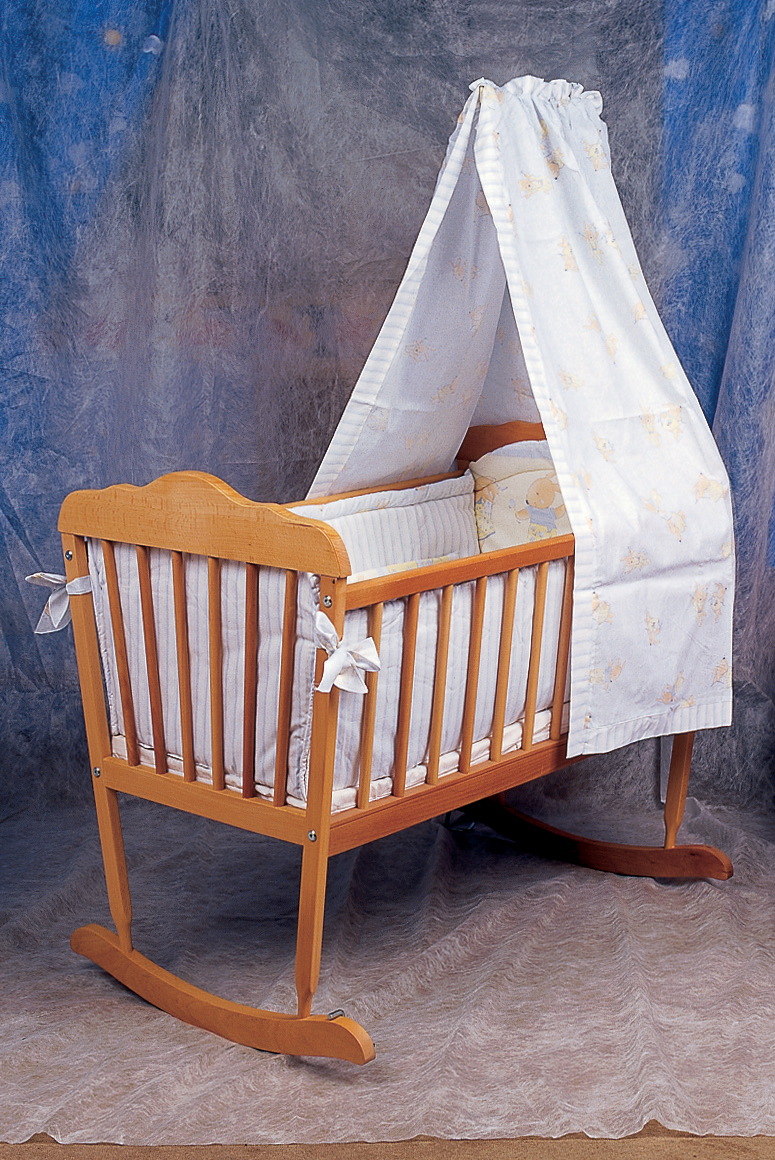 Material – natural beech. l Mattress – 90 x 45 cm (filler – foam rubber), canopy, holder for it and stoppers are sold separately.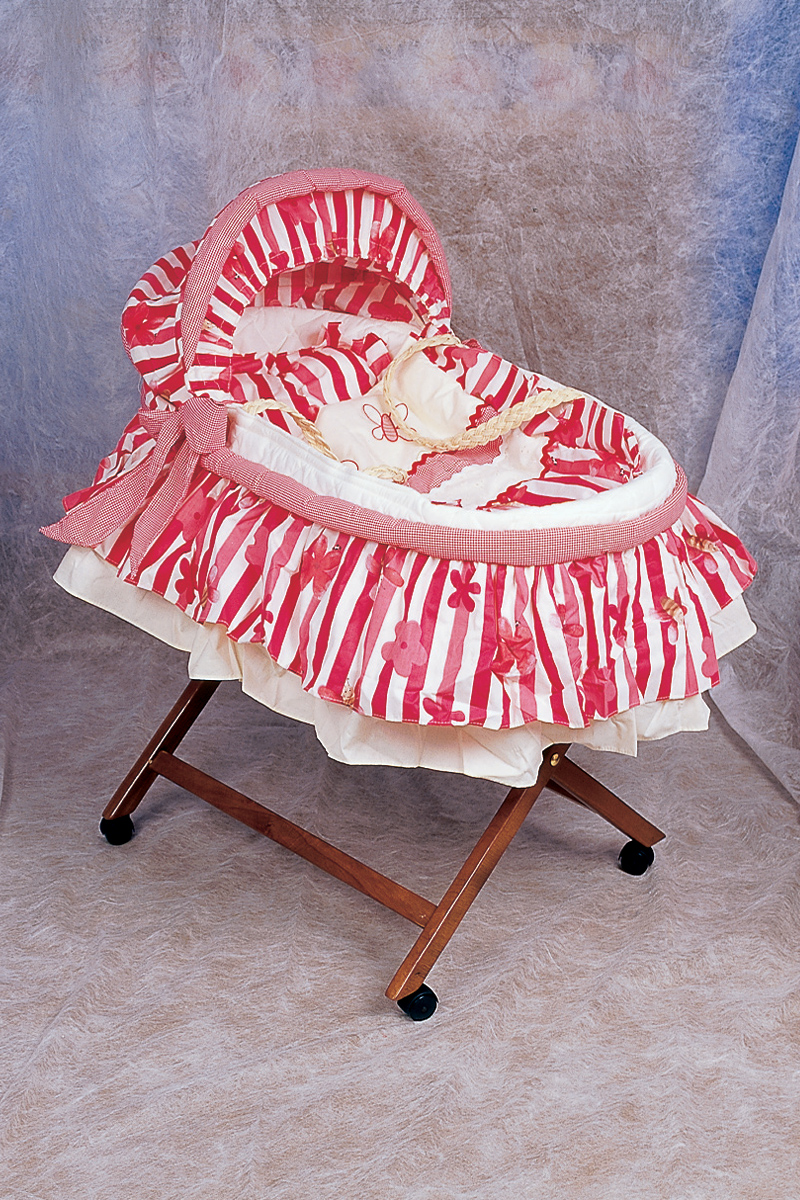 The set includes a set of cotton bed linen, a mattress of 80 x 40 cm, a thin pillow, mosquito net. l Wheels on wheels sold separately.