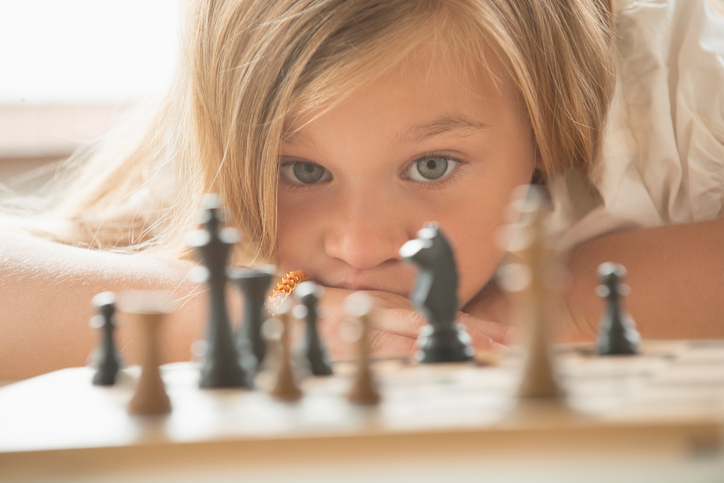 Often older people are perceived by us as a projection of parental figures. If your daughter is someone from adults (you, grandparents, teacher or trainer) are very frightened, if you are strict with her, authoritarian, excessively demanding, then she will carry this feeling on older rivals.
If you want her to become more self-confident, then it is important to stop being so huge, powerful and dangerous for her adults. And from the fear that has already been created, you can do an exercise, helping her to meet with him and reduce it. Ask your daughter to draw (or tell you if she doesn't draw at all) herself in the form of some kind of animal, fairytale character, object at the moment when she is afraid of her rivals.
For example, she draws herself with a scared little mouse. Then for the same pinzipu ask her to portray rivals in the game.
For example, they will be a huge tank, or dragon, or elephant. After that, it is important for you to say that when the alignment is such, it is natural to be afraid.
Now ask her to draw herself in any image, when she, for example, with someone else in some other situations, felt very strong, almost invincible (for example, a rider on a horse), and then imagine and draw rivals in a joking the form. When, for example, they forgot to comb their hair, they went out sleepy and unwashed, or they had a ridiculous bow on their side, or they put on clown pants. As if they are tramps, for example.
And then say: Of course, when you are a horsewoman, and they are vagrants, you are not afraid. This exercise helps to make rivals just living people, with their weaknesses and stupidities, and for yourself to remember that you are brave, and to appropriate yourself your strength.
It is only important that the images she invented herself, that they were born by her fantasy.