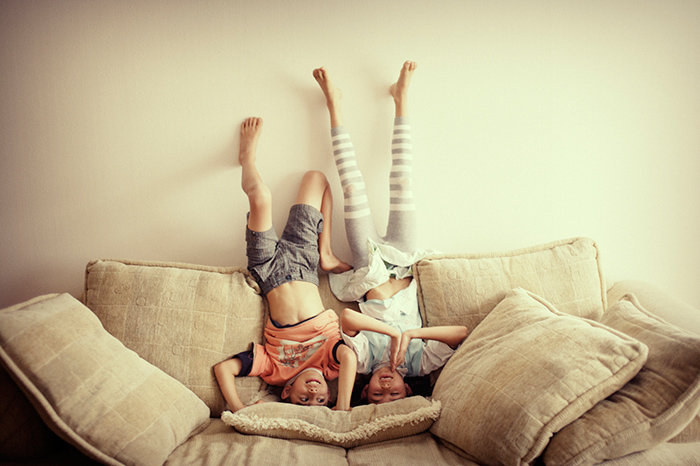 In order not to make a mistake in choosing one should consider several basic principles:
buy materials only from trusted vendors who have the necessary certificates of product quality;
avoid using materials with unusual properties, such as quick-drying adhesives and paints, etc. (this is a clear sign of increased chemical content);
strictly monitor compliance with the technology of coating, pouring floors, installation of window designs, ventilation systems and air conditioning;
avoid buying varnishes and paints that contain lead, phenol, toluene, and acetone.
The choice of the floor for the nursery must be approached with special care: this part of the room has the greatest operational load. When choosing a coating, it is desirable to take into account a number of factors – moisture resistance, depreciation (for example, for young children too hard coating can be dangerous to health, creating a serious load on the spine and increasing the risk of flatfoot), scratch resistance, ease of cleaning, slipperiness.
The massive board, according to experts in eco-repair, is the most environmentally friendly material for the floor in the nursery. Floor board can be coated with oil, linseed oil or wax. Advantages: 100% natural and environmentally safe, durable material with good thermal insulation and noise absorbing properties.
Disadvantages: high cost, high cost of installation, not combined with floor heating systems.
Cork flooring is a great option for a nursery. In addition to environmental friendliness, it has the effect of depreciation, in other words, spring under your feet, unloading the children's spine.
Also, this coating is quite warm and soundproof, does not slip and does not cause allergies, easy to clean. Among the shortcomings – high cost and low service life.
The second can be leveled if you protect the cork with natural varnish (for example, medical).
Laminate – one of the most common solutions for children. This material is a compressed wood waste, fixed with resin and laminated with a film. Its popularity is due to the relatively low cost, attractive appearance, high durability and ease of cleaning.
There is one significant "but"! Cheap laminate can be a source of formaldehyde emission, so when choosing, you need to check the hygienic certificate with the emission class specified in it (an indicator of the amount of volatile matter). For European manufacturers, it should not be higher than E1.
The E0 class coating in general does not emit almost anything. The ideal choice would be a laminate made on the basis of acrylic resins: the floor will be warm, safe and environmentally friendly.
Disadvantages of laminate: slippery, poorly insulates sounds, susceptible to scratches.
Marmoleum – the analog of linoleum, almost for 100% consisting of natural materials. It can be based on jute fiber, cork, wood flour, linseed oil, natural resins and pigments, limestone.
Advantages – eco-friendly, does not attract dust, wear-resistant, shock-resistant, resistant to moisture, well absorbs sound. Disadvantages: fragile around the edges, poorly cut.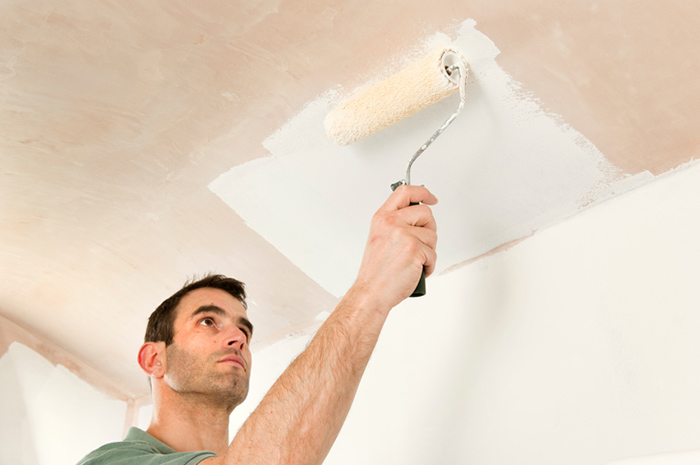 The most environmentally friendly and safe solution for the ceiling in the nursery – painting with water-based paint or lime whitewash. Suspended ceilings are real dust collectors, while stretch ceilings can emit harmful chemicals.
Plasterboard constructions are sufficiently safe and hygienic. It is an affordable, non-combustible and moisture resistant material. Due to the porous structure, it absorbs excess moisture, and with its lack – gives, which has a beneficial effect on the humidity of the air (not least for the children's room!).
Paper wallpaper – absolutely eco-friendly, practical and safe material for the nursery. If the wall suddenly turns out to be painted, it will not be difficult for parents to change the wallpaper for new ones.
From expensive materials are good natural wallpaper made of bamboo, cane, cork, straw or sisal. They are 100% environmentally friendly and safe, guaranteeing excellent heat and sound insulation. The downside is the high cost.
Important: Wallpaper glue should be selected organic, starchy or caseinic. Instead of wallpaper, walls can be covered with gypsum plaster.
European producers, for whom the environmental component is of paramount importance, today produce high-quality materials on the market. Plastered walls can then be covered with water-based paint – it almost does not smell and does not emit harmful substances when dried.
Decorative clay plaster is an absolutely natural material that prevents the appearance of mold and fungus. Advantages: low cost, good heat and sound insulation, "breathing".
Disadvantages: energy-intensive, expensive and long-lasting repair process.
Windows with wooden frames are not as good for a nursery as it may seem at first glance. Such constructions are covered with special materials that exclude the possibility for the tree to pass air into the room. Another point that needs to be taken into account: under the effect of changes in humidity and temperature, a wooden block can change its position, leading to drafts.
It is best to put modern plastic windows in the nursery. A prerequisite is the presence of a special ventilation valve, necessary to maintain the natural ventilation of the room.
In general, such windows are a guarantee of the absence of drafts and the presence of good indicators for heat preservation and sound insulation.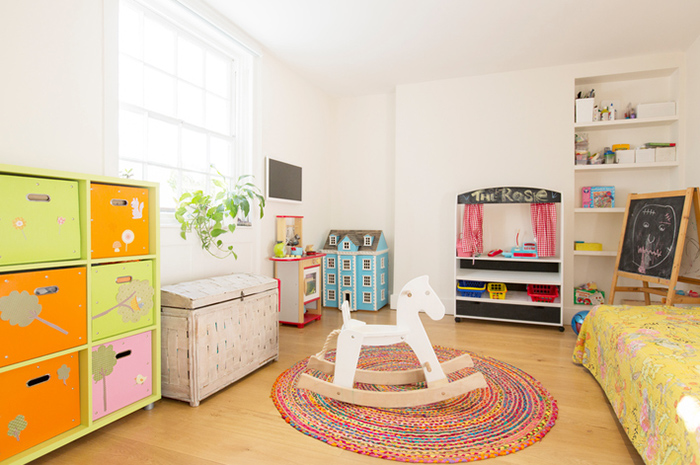 Wood furniture is the best natural and eco-friendly option for the nursery. It is absolutely safe, has a long service life. It is better to choose furniture made of solid wood – oak or Karelian pine.
The disadvantage of this option is the high cost. Although it can also be leveled, changing in the room is not all the furniture at a time, but in parts.
More democratic options include pine furniture, wicker rattan furniture and similar solutions offered by, for example, Scandinavian designers.
It is not recommended to use for children's furniture made of chipboard (chipboard). This material is based on sawdust and shavings held together by formaldehyde resins that produce toxic formaldehyde gas.
A number of European manufacturers put on the market ultra-safe chipboard SuperE class slabs, allowed for use in children's furniture. But the strength indicators of such furniture leave much to be desired.
A valid and fairly eco-friendly option is furniture made from MDF (medium density fiberboard). This material does not emit harmful substances and is much more durable than chipboard. Caring for such furniture is quite simple, and the material itself allows you to perform a wide variety of design solutions.
Bonus: MDF furniture is not as expensive as wood.