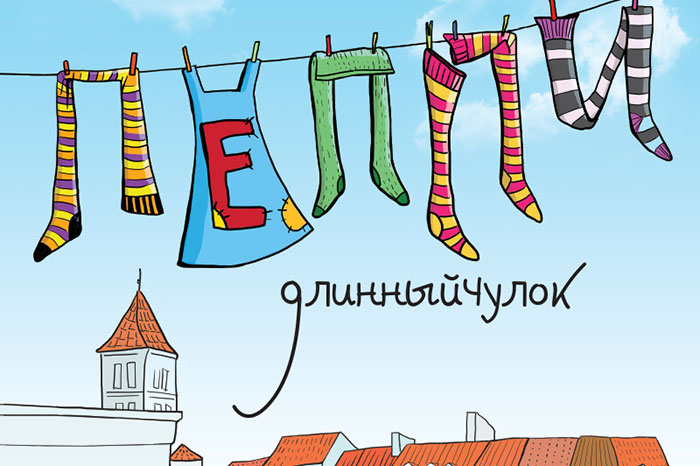 Who among us doesn't like Peppy Longstocking? This is the first book of the famous Swedish writer Astrid Lingren, which brought her fame. The story about Peppy was born thanks to the author's daughter, Karin.
When the girl fell ill with pneumonia, Astrid told her every night before bedtime all sorts of stories. One day, a daughter ordered a story about Peppi Longstocking — she invented that name right there on the go.
So Lindgren began to write a story about a girl who does not obey any rules and conventions.
Peppy 's tale was not once shown on the stage and on television. In the second half of the twentieth century, a play about a mischievous girl was performed on the stage of the Moscow Satire Theater, and in 1984 the Peepi Longstocking feature film was released with wonderful songs by Vladimir Dashkevich and Yuli Kim.
"Nowadays, many theaters and children's studios in different cities of our country play reduced versions of the musical by Dashkevich and Kim," says Alexander Fedorov, artistic director of DYMTAA. – We set ourselves the task to deliver the full version of the musical performance of these wonderful authors. Just as Tom Sawyer lives in every boy, Pippi Longstockings live in every girl.
Cheerful and mischievous, thoughtful and sad, kind and cordial, sly and playful – Peppy is, of course, a collective image. She is like that in our performance – a ray of sunshine, a red flower … Or maybe she is an angel who came to our everyday life and gave us a real holiday. "
Two worlds meet in the production of the Children's Musical Theater of the young actor – the world of adults and the world of children. This is not a battle, but a dispute in which the truth is born: children are serious people, and their fantasies are not nonsense, but something very important, without which our life would be very boring.
The premiere of the musical "Pippi Longstocking" of the Children's Musical Theater of the young actor will be held on May 30. On this day, the young actors will show two performances to their peers at 13 and 17 o'clock.