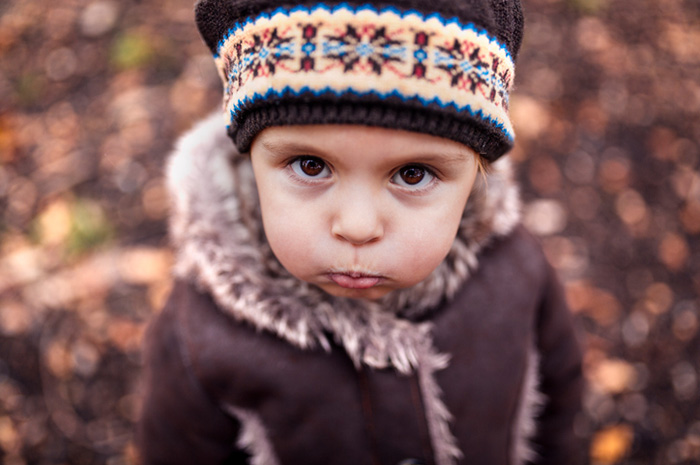 Sunday morning, shopping. A doll-sized baby persistently pulls his father away: "I'll carry the bag!" "Not today," says the father firmly. "It's too heavy for you, but we need to go soon." With these words, a four-year-old girl begins to frown angrily.
She is extremely indignant. What is the reason?
She offered to help, but she was not listened to? Not enough silenok raise bag? Not praised for good intentions?
Probably a bit of everything. Frowning, she purposely barely rearranges her legs.
Sometimes it seems to us that kids make an elephant out of a fly. Harmless remark, good-natured smile, gentle teasing – all causes protest. What is it, tearfulness from scratch, spoiled, whims?
Nothing like this, it is quite a normal manifestation of vulnerability. In the first years of life, our children are incredibly sensitive.
The fact is that they are in full swing of the process of personality formation. It moves slowly, gradually, day after day, month after month, and the most restrained criticism can be perceived by the child as a threat to this process. "Kids are very proud of themselves," says psychologist Anna Vorobyeva. – They are always afraid to seem ridiculous.
In any situation, it is important for them to remain at a high level. "
Who of us did not happen to laugh at the sight of an awkward movement or a funny grimace of a baby? This laughter has nothing to do with ridicule, but the child feels: he became the cause of general fun, but he does not participate in it.
In such cases, it is best to calm him down with simple words: "Yes, I laughed, but not at all over you! It just made me laugh because you did it. "
Children, especially, are not able to appreciate the irony. To understand this type of humor, you need to be able to distinguish the words spoken in jokes for the sake of those that are said seriously, and be aware of the difference between fictional and real. And this ability rarely appears before 6-7 years.
Until then, it is better not to exercise wit, so as not to hurt the child's pride.
When a baby is offended, he is always, regardless of age, in varying degrees, suffering. "The child's pride is hurt," confirms French psychologist Daniel Dallo. "It seems to him that he has deceived the expectations of others or failed to make the desired impression." At the same time, he is usually reminded of his age, that he is still small and is not able to cope with this or that matter. "Anna always wants to do everything as adults: not only take a shower or spread butter on bread, but also use cosmetics or a camera," says Jeanne.
Sometimes I allow her to take up "adult" affairs, but inevitably a moment comes when you have to say: "You are still a little". For her, this is a killer phrase! She immediately withdraws into herself and sits with an inflated air. "
In such cases, of course, there is no question of allowing the child that it is still too early. But you can try to console the wounded self-esteem, describing the prospect of future success: "While you are still small, but you will soon grow up and be able to do everything."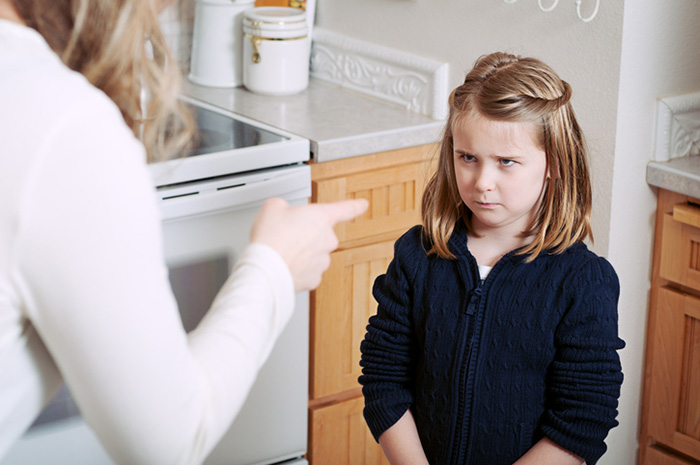 Heightened vulnerability often originates in infancy. "Some children are more vulnerable because of the trauma experienced during the first months of life: a gloomy situation in the house, a depressed mood with the mother, a divorce of parents, etc.," notes Anna Vorobyeva. – Then they would like to fix everything, but they feel that they were not up to par, and they live with a sense of past failure. Hence, a painful attitude to any episode in which they receive an underestimate of the outside world. "
In such cases, it is worth contacting a psychotherapist who will help compensate for the injury. Leo will soon be seven years old.
He was finally able to love himself and now not only laughs at jokes, but also makes himself glad with pleasure.
"The reaction of the babies is based solely on emotions," explains Anna Vorobyeva. Growing up, they learn to switch registers, to be guided not only by feelings, but also by reason. " By the time they enter the school, they acquire the necessary psychological protection that protects them from self-love shots.
And what can we, the parents? Just show the children that we love them as they are, and appreciate any success. Do not just go too far, otherwise there will be a risk to get the result opposite to the desired one.
Psychologists have noted the emergence of a new kind of increased vulnerability in children, when their "I" becomes greedy for praise, like a crow from a famous fable. "If you teach a child to the fact that any of his actions are met with enthusiastic reception, then later he will constantly feel the need for flattery," says Daniel Dallo. – These children want to be the most intelligent, intelligent, talented. But inevitably comes a day when praises become more restrained, and this causes resentment. It is more important that the child learn to rejoice that he is doing something well.
It is this joy, and not the constant desire to impress others, that should serve as an incentive for development. "