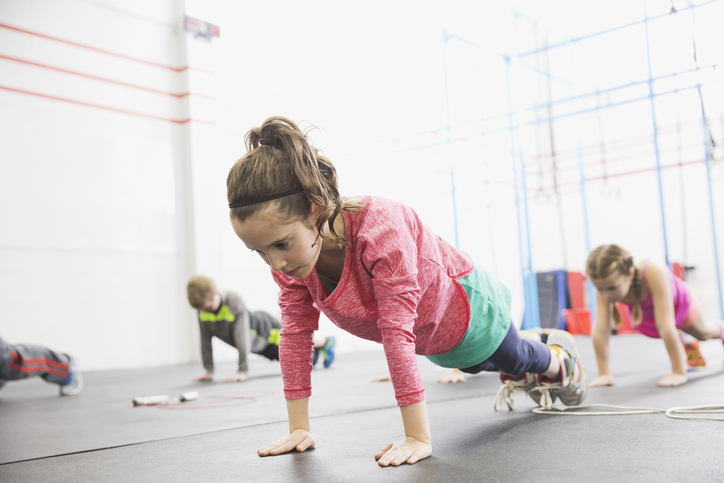 Taking a child to the fitness club is a relatively new idea, but it has at least two significant advantages. Firstly, he will not be bored there, because he will be surrounded by peers.
Secondly, you will significantly save time, playing sports according to the same schedule (even in different halls and on different floors). Plus, you do not have to record a child in the children's sports section in another district or at the other end of the city and stand in traffic jams for a couple of extra hours a day.
For children 3-6 years of age, classes are most often offered where it is necessary to go through an obstacle course in order to save a friend, help a fabulous hero, and go on an exciting adventure. Training for the development of flexibility will also be useful for children aged 3-6.
All classes are held in the form of a game with interesting storylines and special equipment. In the warm season, some fitness clubs conduct workouts outside or in a nearby park.
Any lesson for preschoolers takes place in a playful way so that the kids do not lose interest in the sport. Group classes for children 3-4 years old last an average of 30 minutes, for children 5-6 years old – about 45 minutes.
On average, from 4 to 10 children are present in the classroom, which gives the coach the opportunity to observe everyone, correct the load and correct technical errors.
Some fitness clubs offer a special "correctional" format of training, aimed at preventing postural disorders and flatfoot. Children 3-4 years in a game form strengthen the muscles of the trunk and legs and work on the formation of the arches of the foot.
Children 5-7 years old and schoolchildren strengthen their back muscles and learn to maintain posture by performing a slightly more complex set of exercises.
In fitness clubs with a good reputation, classes are arranged so that the average healthy child can get the maximum benefit and positive emotions from training.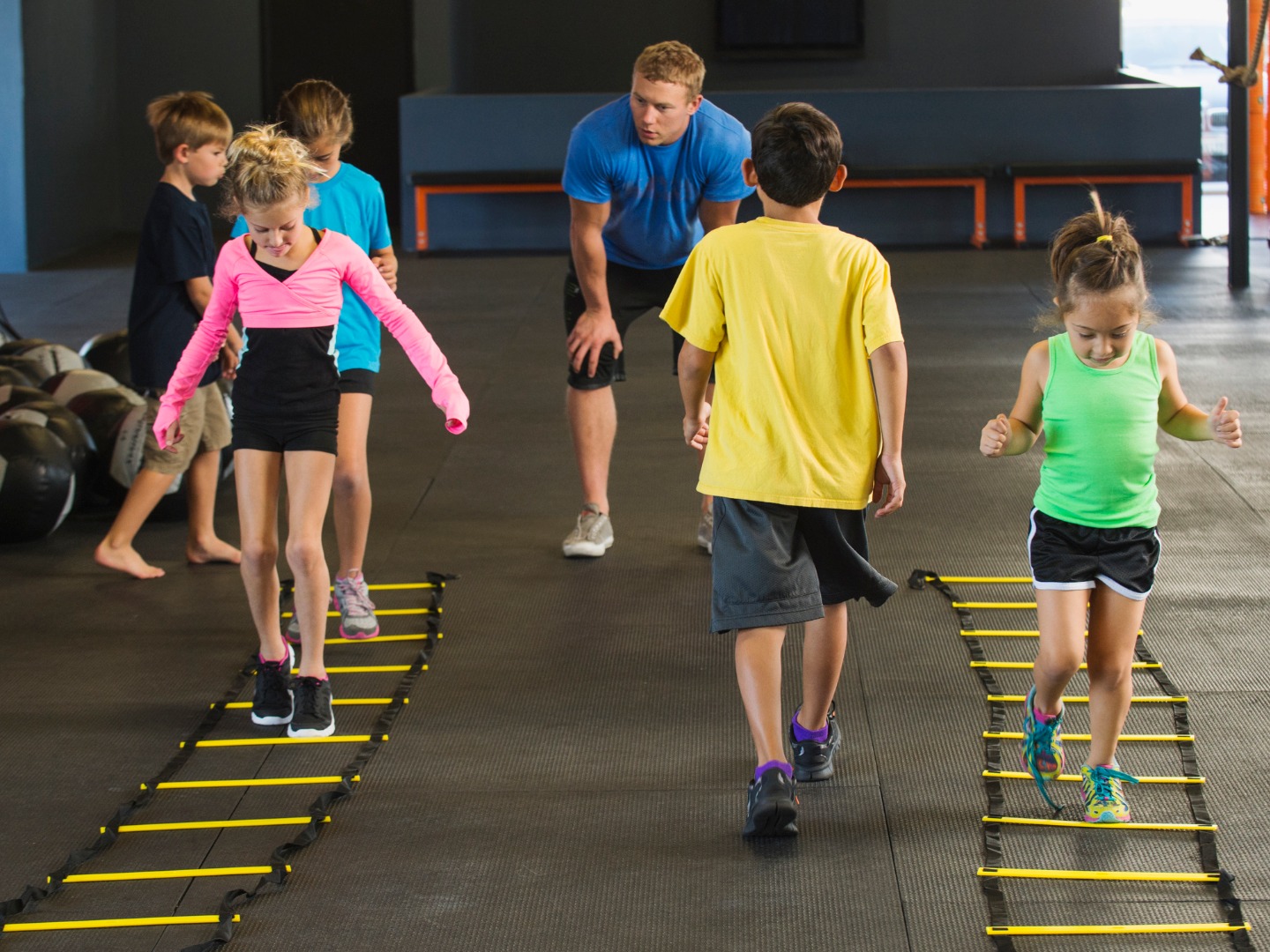 For schoolchildren of 8-10 years old, there are also general developing fitness programs. During such classes, exercises to strengthen the musculoskeletal system, various sports games, relay races, tasks for working in pairs are usually given.
At the age of 8-10, children can already practice with fitball and learn classical and step aerobics. All this allows children to strengthen the cardiovascular and respiratory systems and become physically more resilient.
It is important that at the tender age classes be held without dumbbells and weighting, otherwise you can harm the progressive development of the body.