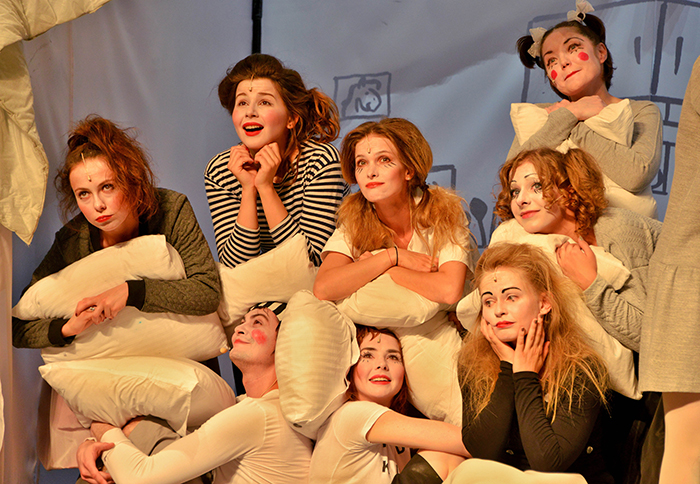 For the first time on the Bolshoi stage of the Theater of Nations, the play "StihVarenie" was shown, created by actress Julia Peresild and friendly actors in support of the "Galchonok" foundation. Funny and touching at the same time, with sparkling kind humor – this is a performance about modern children, for children and their parents.
The audience was especially amazed by the pillow fight, which moved from the stage into the hall, and each spectator felt himself to be a part of the cast.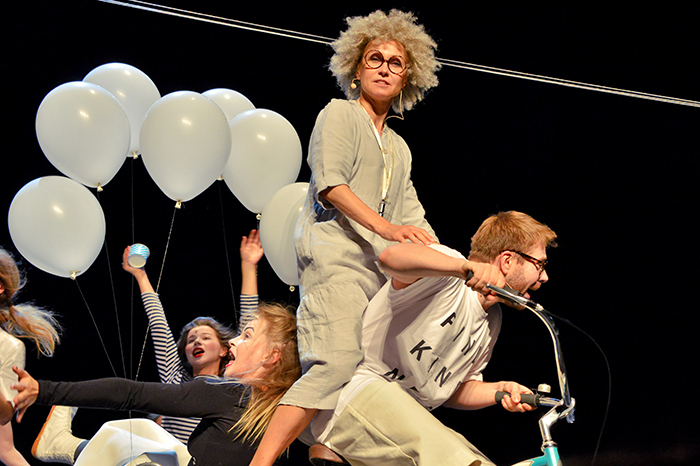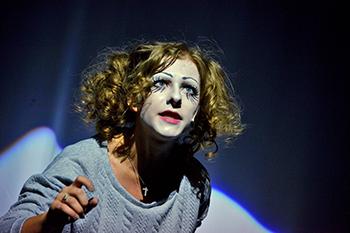 In the performance on June 1, together with Julia Peresild, the real "children's outrage" Dmitry Khrustalev, Svetlana Ivanova, Liza Arzamasova, Pavel Akimkin, Rustam Akhmadeev, Oleg Blinov, Olga Nikolaeva, Elena Nikolaeva, Polina Pakhomova, Artem Tulchinsky, Daria Makarova and Maria performed on stage Anikanova. The kind Grandmother in the world performed by Ingeborgi Dapkunayte famously swept around the stage on a bicycle and at the curtain treated all the spectators with delicious raspberry jam!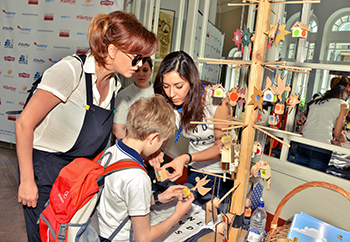 After the performance, the guests could get acquainted with the authors of the poems – Natalia Volkova and Anastasia Orlova and get a book with an autograph, as well as take part in the festive launch of balloons in the sky.
All actors participate in the performance free of charge, and all funds from the sale of tickets are sent to the fund "Galchonok." During the period of the performance, from November 2015, the amount of fees amounted to 3 155 813 rubles, which were directed to the treatment and rehabilitation of the wards of the foundation – children with organic lesions of the central nervous system.
We are grateful to our partners who supported and actively participated in the preparation of the anniversary production of "StihVaryenya": the leadership of the Theater of Nations, RusOXY, which provided useful oxygen water for all viewers, the manufacturer of jam "Ratibor", Electra, which provided a bicycle for staging, a cafe " Shardam "for organizing master classes for young viewers, the company WishPRO, the magazine" Happy Parents "for informational support and the World Podium agency for providing photo and video shooting of the play!