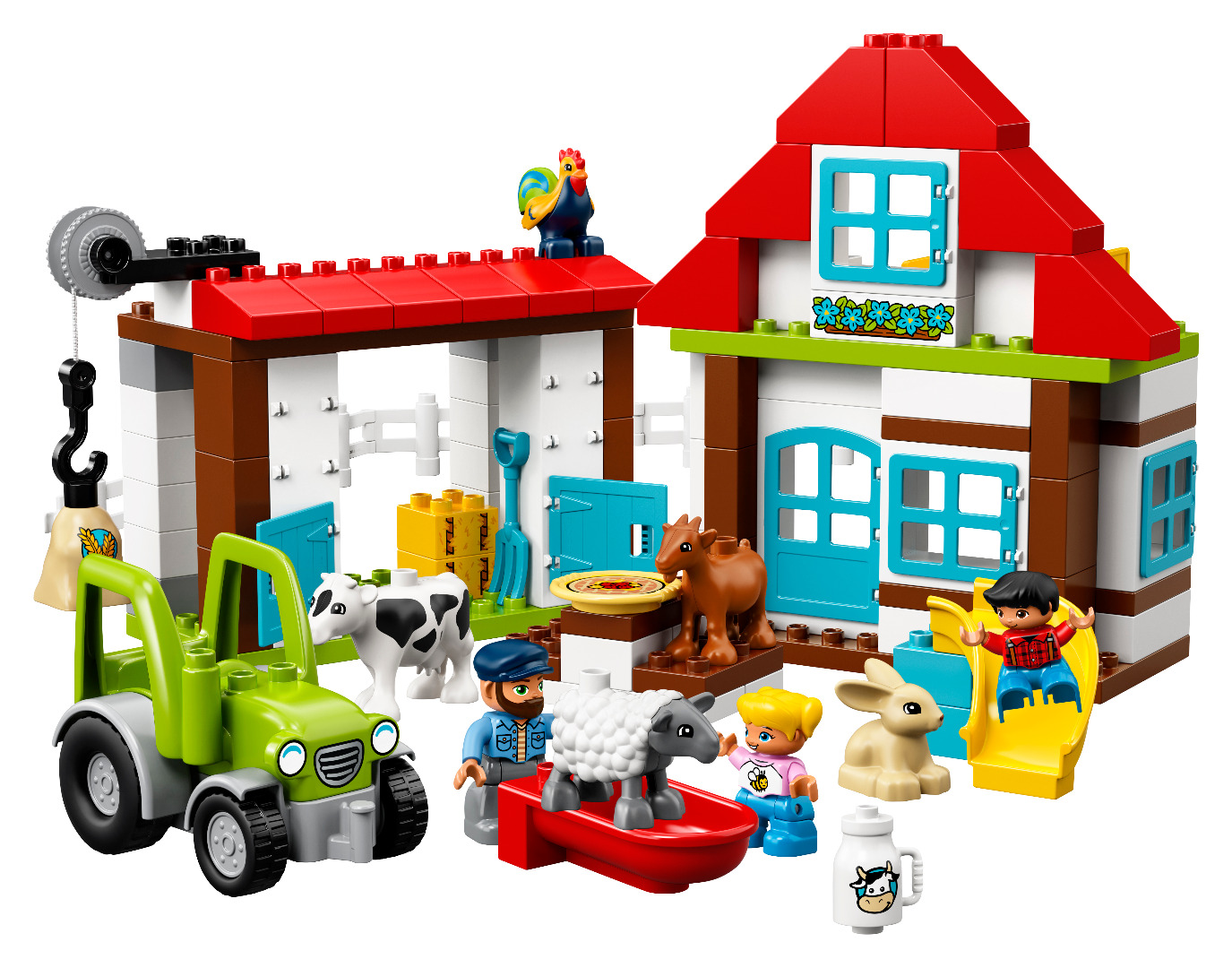 With the help of the designer, the baby can easily be introduced to the colors, shapes and other properties of objects. In addition, the designers help develop fine motor skills, hand-eye coordination, logical and spatial thinking and, of course, creative skills. To interest your child, ask him to collect all the yellow cubes in one pile, and green – in another. Discuss which part is the largest and which is the heaviest.
This will help teach the child to analyze materials and objects that fall into his hands, and understand their capabilities.
Later start building turrets and snakes. They clearly show what it means "higher" and "lower", "longer" and "shorter".
Gradually, the figures will become more complex, houses and other "buildings" will appear. To demonstrate the crumbs of the designer's possibilities, ask him to build what is shown in the picture or to repeat after you.
Following the pattern, the kid trains his attentiveness, self-discipline, begins to critically evaluate his creations (it seems / does not look like). Do not forget about the free design – games where the child can put anything out of the cubes.
It is useful for the development of imagination, imaginative thinking and aesthetic perception.
Designers – a great toy for role-playing games. Together with the crumbs, collect houses from cubes and "populate" them with inhabitants, invent them lessons.
Such classes allow you to develop socialization skills, teach the rules of behavior in certain places. For example, with a set of LEGO ® DUPLO ® "Day on the farm," you can prepare for the trip to the country. Explain that you can only approach cute goats and rabbits together with your dad or mom, tell us why you need a tractor, show how the bell at the front door works.
However, role-playing games are primarily games. Try to make the classes fun – so the child will learn new information better.