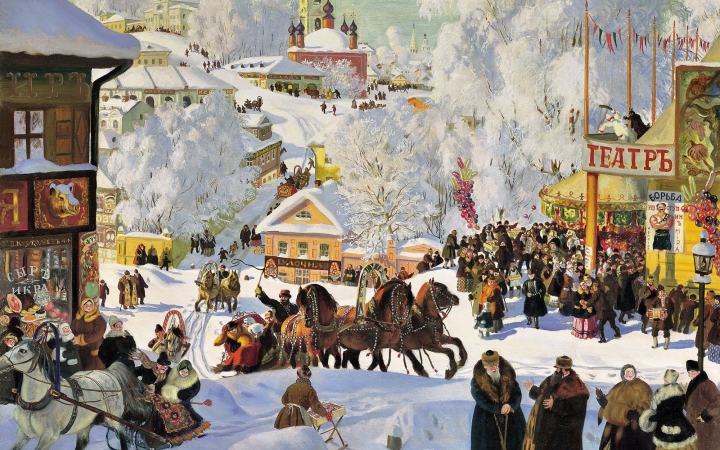 The largest in Russia children's city of masters "Masterslavl" invites children from 5 to 15 years old to celebrate Maslenitsa.
During the festive week from February 16 to February 22, festivities will take place in the squares and streets of Masterslavl, theater performances, buffoons, master classes and lotteries will take place. Children will learn about the traditional traditions of the holiday, get to know the history of Russia and its peoples closer.
A Russian fair will open in the "German Quarter" where souvenirs will be available for a special city currency. In the "Zaostozh'e" guests are waiting for funny games – a blind man's buff, a run in bags, jumping over a fire, and there will also be installed a swing and a carnival pillar with gifts.
In addition, everyone will be able to try on Russian folk costumes and take pictures in them.
Every day Shrovetide is not like another, and therefore the daily program of the holiday is not repeated. On Monday, a large effigy of straw, Maslenitsa has already been gathered here.
Tuesday – "Play" – in the squares and streets are planned folk festivals, round dances, songs and fun games, juggling workshops, lotteries and quizzes. The central event of the day will be the construction of the amusing Fortress.
Wednesday – "Gourmet". Guests will drink hot tea from brilliant samovars and treat them to pancakes.
On this day, the theme of treats will be the main in lotteries, quizzes and culinary representations.
Thursday – "Broad rampant." Assault the Fortress!
There will also be arm wrestling and rock climbing competitions, rope pulling, pillow fights, a break dance competition and a TRP championship.
Friday – "Evening of the evening". It will pass an informative quiz on the topic of how not to confuse the brother-in-law with brother-in-law, and sister-in-law with godfather.
Speeches gymnasts and acrobats of children's schools, as well as sports competitions for visitors. And again, guests will be treated to pancakes, tea and dryers.
"Zolovkin gatherings" will be held on Saturday with dryers, tea and pancakes, continue playing sports competitions. The main amusement of the day will be a giant slide, on which you can slide from the Upper Masterslavl to the Bottom!
On the "Provody" of Maslenitsa on Sunday, the holiday will continue with songs, dances, games, amusements, riding from a giant roller coaster. Special guests – folk group "Citizens", who will perform with their own program, will take part in the festivities.
The holiday week will end with wires for Maslen city dolls. We will not forget about the old Russian tradition on this day to apologize for all the insults caused during the year.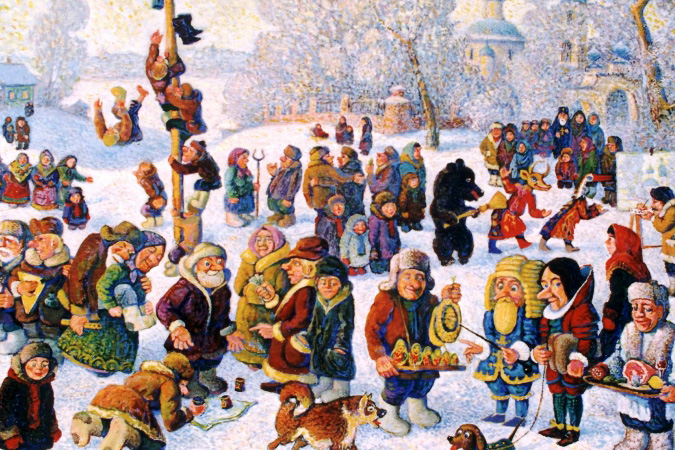 The city operates in two shifts: from 10:00 to 14:00 and from 15:00 to 19:00 without days off. The ticket allows its holder to attend any workshops in the City during the session. Children 5-8 years old may stay on the territory of "Masterslavl" only accompanied by adults.
On weekdays at Shrovetide week, both sessions will be festive – from 10:00 to 14:00 and from 15:00 to 19:00, on weekends, February 21 and 22 – only morning sessions.
Address: Presnenskaya emb., 4, p. 1. Masterslavl is located in the business district "Moscow-City" in the shopping gallery connecting the metro station Vystavochnaya and the pedestrian bridge Bagration.