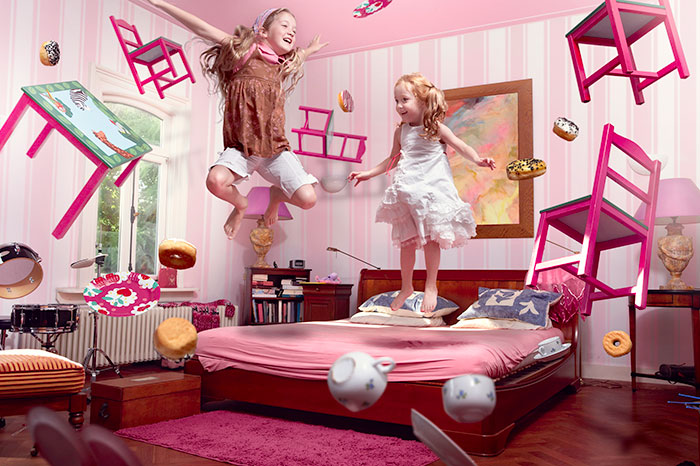 Under the changing world of children well transformed furniture-transformer. Such furniture is able to change, grow with the child. Such furniture includes a cot, which is able to elongate as the child grows.
When the time comes, you will have to change only the mattress. Transformers include a high chair for feeding a baby up to one year old, which can be disassembled into a small high chair and a drawing table. Also here are popular growing desks with chairs that have telescopic extension systems for increasing height (Demi, TST, Mealux).
Similar functions have tables and chairs with additional sections on the legs, which are put on or worn in order to keep pace with the growth of the child. There are other examples of transformable furniture that helps parents re-equip the children's room as they grow up.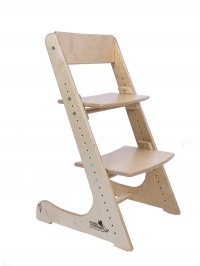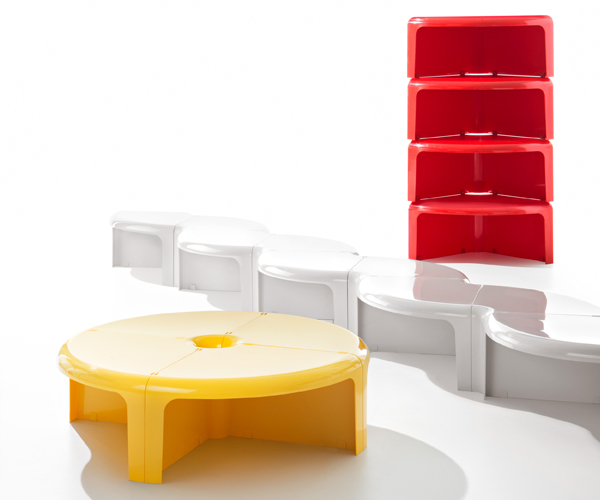 Nowadays modular furniture for children is very popular, which can be moved, supplemented, added or modified in various ways. It helps to change the atmosphere of the room, to refresh it or to "grow it up".
Many factories have such modular furniture, and it begins with ordinary sets of racks, canisters, shelves, chest of drawers and other furniture elements of various heights and widths and ends with technological versions of furniture with the ability to change the appearance.
The first type includes a multitude of Russian and foreign factories offering furniture product lines. Parents can compose a nursery setting from suitable-sized modules, and later replace them or buy more items from the collection. The modules can be of different colors, which allows you to create your own individual set, suitable for the design of the children's room.
Such furniture allows not to change the situation completely, but to vary its appearance, based on new tasks. Examples of factories for the manufacture of such furniture can be Vivat furniture, furniture-Moscow, Diva-Mebel, furniture factory Jan from Rostov-on-Don, Skand-Mebel, Paidi, Hoppekids, Lifetime and others.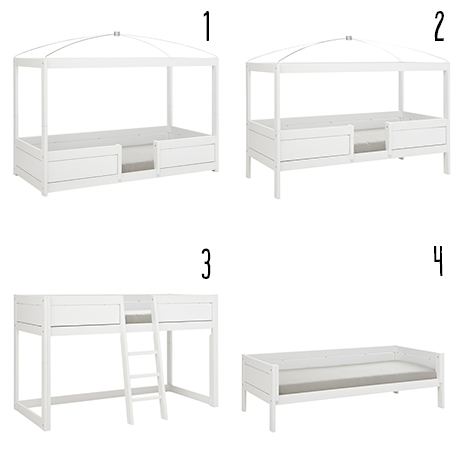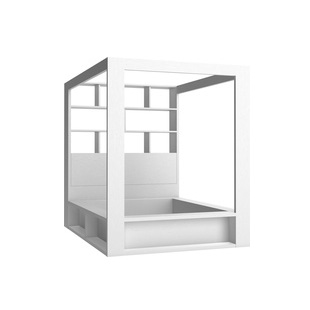 Modular furniture, which has the ability to change externally, is developed mainly by foreign manufacturers. A striking example is the furniture of the Polish factory Vox.
Such furniture consists of assembled sets of modules, as well as has many additional elements for the individual decoration of facades. For example, in the Smart collection, facades have uniform rows of holes for attaching various game boards, lacing, extra containers, baskets, and other small fixtures. Thus, it is possible to create a furniture set thought out to the smallest detail according to individual taste.
And the Young Users collection provides a wide choice of gaming linings for facades: a dartboard target, magnetic chess, fabric and felt lining, hooks, colored boards and drawing boards. Vox furniture is able to grow with the child, it can be supplemented with new accessories, modified, moved and allows the child to express themselves in various ways.
Similar modular furniture is also created by the DearKids factory.
Interesting options for modular furniture and furniture-transformer are individual designs of designers. For example, shelves, elements of which when disassembled can be used as stools, and assembled as shelves for storing books or toys.
By disassembling and assembling such systems, you can quickly transform a room for any activity, the arrival of young guests, or just for convenient storage. In this case, the modules can be put not only on each other, but also to build from them various geometric structures of different heights.
An example of such a rack can serve as a rack of blocks Quby from B-Line. Swedish-made Nola gaming blocks can be used as extra seating, tables or chairs, and can be used to play designer games.
Foreign manufacturers present such furniture options from which you can assemble various play sets or a table and chair for creativity (P'kolino). There are options when the cradle bed is rebuilt into a small storage rack, and then transformed into a table and chair (designed by Yiahn Bassinet). Individual pieces of furniture can be used for different purposes, for example, a table that turns into an easel from Guillame Bouvet.
Other design options for transformable furniture can be found in the French Castor Chouca, from Sedia Scala Zero Morelato, in the Smart Kid collection from Adensen Furniture and from other manufacturers. There are also racks that can be used for dressers, shelves, benches and storage tanks.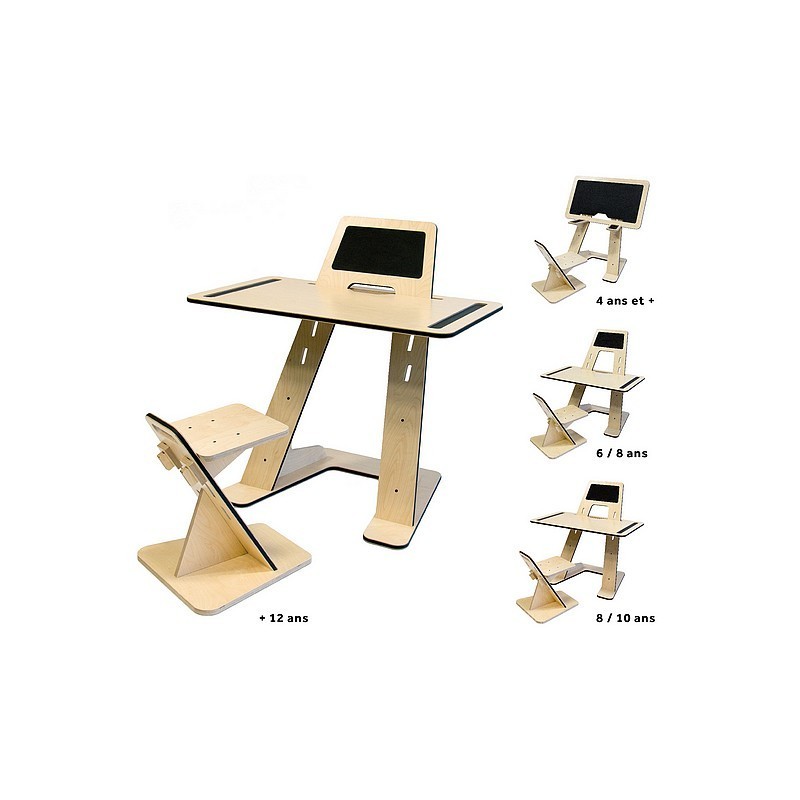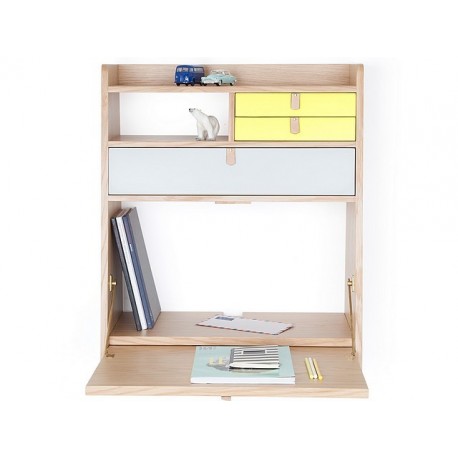 Separate attention is deserved by beds which save space of the nursery, but at the same time remain comfortable and functional. The most acceptable options are loft beds or bunk beds.
Both of these types on the lower level have a place that is easy to use for storing children's things or as a game space. It is not recommended to organize a working area there if the bed is located far from the window or has blind sides on the lower tier.
For such a workplace there will not be enough daylight, and it will be difficult to breath.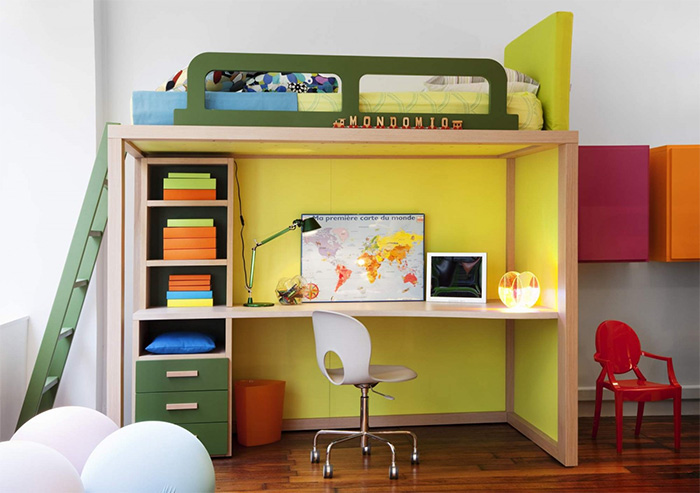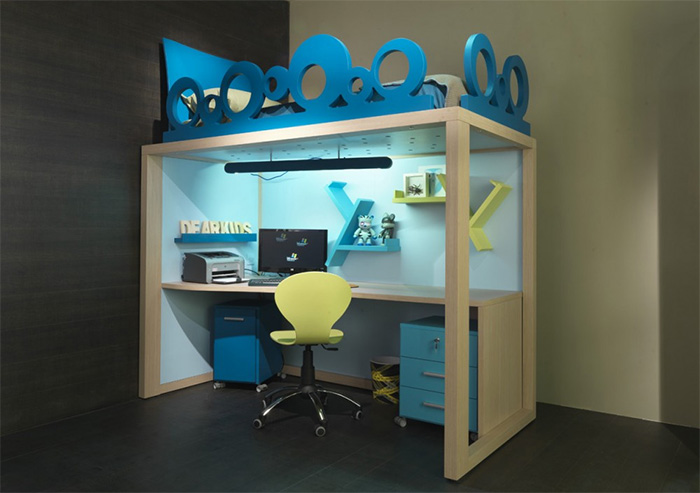 Save and transform the space folding beds-wardrobes and beds that move into the podium. Functionally, these beds release space in the room and hide the bedding, which, as you know, children do not like to clean.
In foreign production there is a furniture-transformer, in which with one hand movement the desk gives way to a hidden bed and vice versa (Clei Factory, Italy). Pediatric doctors, however, do not quite like such decisions, as they deprive the child in the daytime of a place for horizontal rest.
But if you provide a sofa or ottoman in the room, then this option can also be successful, especially for small spaces.