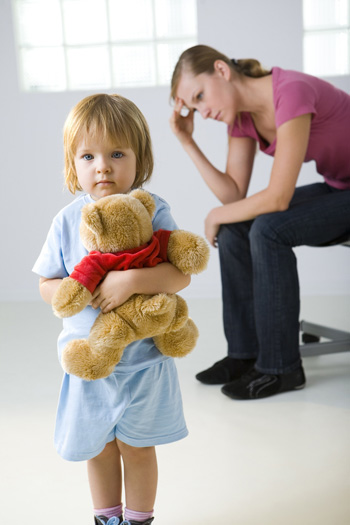 Numerous studies in the US and Europe convincingly prove the fact that those who have already become parents, happiness, satisfaction with life and marriage, mental well-being are present to a much lesser extent than those who have never had children. This feeling of dissatisfaction is not limited to the period when children depend on their parents physically and economically.
The same feelings are experienced by parents of adult children who have left their parental home. Older people with children are generally less happy with their own feelings than their childless peers.
The research results are paradoxical, because in most cultures of the world there is a stereotype that children bring us joy and happiness. One explanation for this is given by Daniel Gilbert, an American psychologist and author of the best-selling book Stumbling on Happiness.
The belief that "children bring happiness" is passed from generation to generation much more successfully than the belief that "children bring disappointment", because people who are convinced of the second, as a rule, do not have children and they have no one to pass on their knowledge.
Many married couples experience the greatest satisfaction about a year before the birth of a child and during his waiting. And in the first year after the birth of a child into the world, the feeling of happiness in newly-minted parents drops sharply to zero. In the next 4 years, most fathers and mothers are clearly dissatisfied with life and more often feel very unhappy.
These conclusions were made by scientists from the Paris School of Economics headed by Professor Andrew Clarke.
According to Dr. Nattavudh Powdthavee, Department of Economics and University of York, perhaps one of the main reasons why parents are less satisfied with life is that parenting is hard and often ungrateful work. The moments when the mother and father are rewarded by the child for their efforts appear much less frequently, and therefore they do not accumulate and are not remembered as thoroughly as the everyday unpleasant routine associated with his service and upbringing.