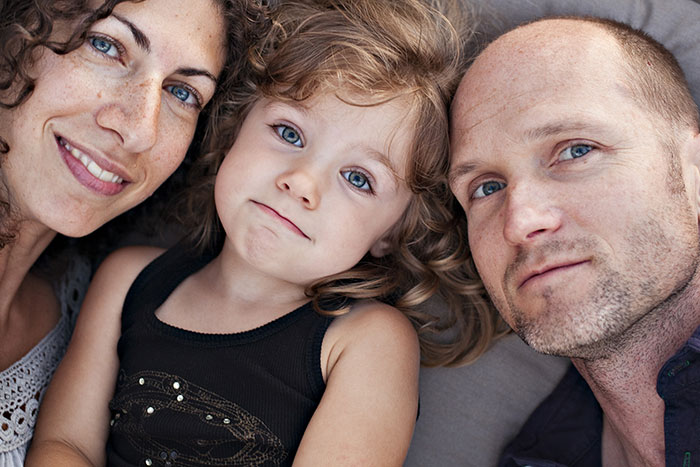 Education in a broad sense is a multifaceted and interdependent process. In addition to the main factor – the presence of loving and caring adults, there are hundreds of others who also have an impact on children. The situation "we bring them up the same way" in reality does not exist even within the same family.
Two brothers with a minimum age difference can play with toys and share clothes of the same size. Mom and dad practically did not change their views on upbringing, there was no change in the family.
Nevertheless, it is impossible to say that these children are in the same conditions, because one of them is the elder brother, and the other is the younger. By virtue of this, parents cannot educate them equally.
Other factors may seem even less significant, but in reality everything is important. When he was born, who he resembles, is there a grandmother, do cats, dogs, hamsters live in the house, how long do moms and dads work, do they have the same level of education … A huge number of circumstances constitute what is called an educational environment.
It is impossible to say what effect this or that factor will have – their combination and mutual influence matters. And if we talk about informal marriage (usually it is called civil), then yes, obviously and globally it does not change anything. Nevertheless, the family lives differently.
In such relations there are many imperceptible, meaningless, but very important moments for education.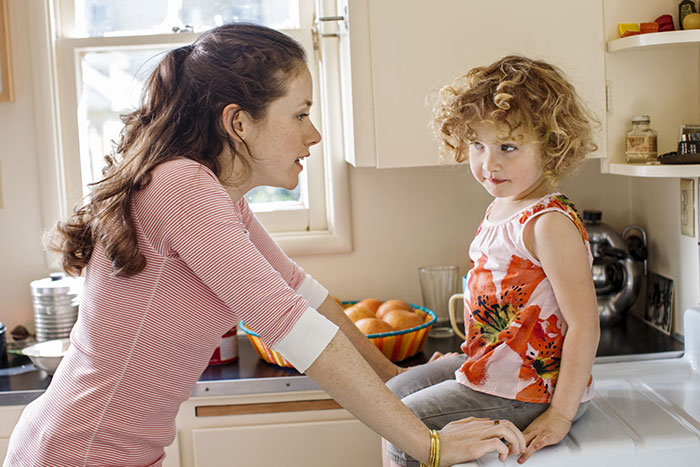 "Show me your veil," the daughter once said, returning from the kindergarten.
– I have not it.
– Where is she? Gave someone?
– Not. Not at all.
– What instead of a veil was? Flowers? Crown?
Hat? Show me
– Yes, there was something. I do not even know where it is now.
Come on some other time.
Why I didn't tell her that we didn't have a wedding at all, I don't know myself. We never hid this, moreover, I generally think that this is so – without any registry offices, paperwork – and we must live.
My parents lived in a legal (what a word!) Marriage, and there was nothing good in their relationship. When I was young, I decided that I would never bind myself with what is called a "normal", "correct" family.
Igor and I have been together for ten years now, and we are happy: we do not need official relations, we do not need a wedding. And I never thought that someday the question about this would embarrass me.
Alena, Kati's mom.
Now the proportion of families with different types of relationships is so great that, it would seem, there are no questions "why are we different than everyone?". Divorces, the presence of stepfathers and stepmothers, guest marriages, the absence of fathers from birth is a reality. So how do kids know which family should be?
Why did they decide what is right if it happens that way: met, fell in love, got married, gave birth to a child? Perhaps it is the collective unconscious that manifests itself at the level of intuition: it does not have time to change so quickly.
Or maybe the reason is in fairy tales. There, too, the basic values ​​and norms of humanity have been preserved for centuries.
"You know, it's not at all necessary for people to marry in order to have children," said mother to five-year-old Misha. "Sure," he replied. "Even squirrels get married first: without this, they have no children." A small child lives by the rules, and it is quite natural for him that everything in the world should go "as it should."
It is difficult for him to understand the different variants of relations with all the features, and the explanations of adults ("All people act in their own way") confuse even more. This creates a sense of mystery, anxiety.
Of course, normally children do not think about it all the time (especially if the relationship between mom and dad is really good), but the vague feeling "not like everyone else" will still be. At least at the time of viewing home albums, because children know that there should be wedding photos.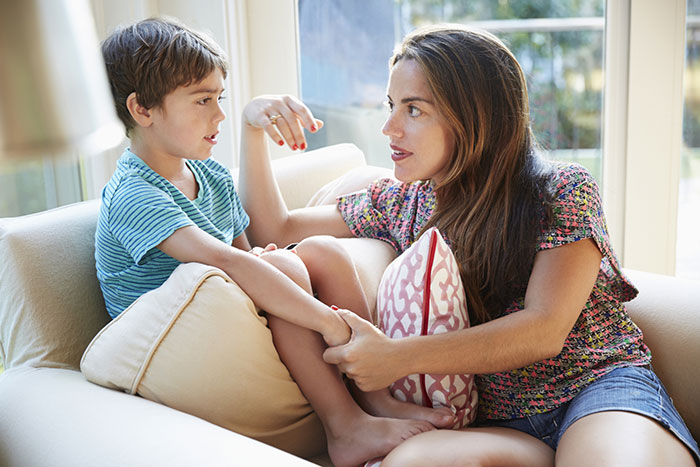 "We have no complacency, habits, as in marriage. We constantly feel that we have to conquer, motivate, enthrall each other "- supporters of informal marriages say that such relationships allow us to maintain passion for a longer time. For many, this is not only an incentive, but also a kind of value, a subject for pride.
For each case of a divorce of acquaintances, they are ready to say: "We are not married and have been together for so many years." Moreover, within the family, the theme "we are not married" usually arises often.
Much more often than the subject of "we are married" in official marriages.
"Parents are very emotional people. They still quarrel with smashing dishes, picking things up and leaving the house. As an adult, I perfectly understand that this is a kind of game.
But as a child, I could not bear their fights. Especially did not like scenes of jealousy. "We are absolutely unrelated, and do not owe anything to each other. We are not even married – you can collect your suitcase right now and go to that girl. "
I was scared and hurt. Why are not related?
And what about me? I imagined how they both took one day and just left, leaving me alone. When I was going to marry, the parents said: "Does marriage decide or improve something?
It only binds, and from this all the problems. " And I love this feeling – connectedness, I do not see anything bad in it.
It seems to me that my children are more relaxed now. "
Nikolay, father Kostya and Masha
Well, if the desire to live outside the official marriage is mutual – then the atmosphere in the family, by and large, is favorable. If the registrar is not welcomed by someone, then everything is more dramatic. Even agreeing, the second partner can not part with the insults, claims, which in one form or another will manifest.
Sometimes, after another quarrel, the couple decides never to return to this issue and live peacefully. But the tension that has no outlet becomes even greater. Children in such families adopt it.
In addition, when parents are too concerned about their own relationships, the children feel a little apart, and not in the center, as they would like and how it is needed for their psychological comfort.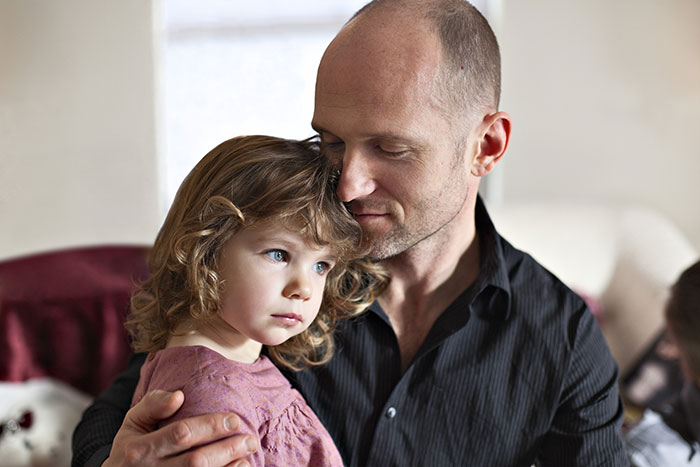 "Well, so why don't you marry the father of your children? – A doctor in a maternity hospital asks a woman who has a seventh child. "He loves you so much." She replies: "Yes, but I'm not sure if I love him." Parents always told this joke when they were asked about the same thing – why not marry.
Of course, everyone laughed, even my brother and I, although I did not understand anything, of course. I just always felt embarrassed when the conversation turned to this topic.
Once, in a kindergarten, I heard one teacher say to another: "Men would be happy not to marry at all. Then they would change families even every year. " For some reason I decided that it was she who meant us, and began to follow the parents.
I decided not to let my dad go to another family: every day I asked him to play with me, to walk. A little later, while studying at school, she insisted on changing her name to a double one – so that I had my mother's and father's.
Parents are still together. And, probably, this is not my merit – their relations have always been good.
But my anxiety is precisely from there, from childhood. "
Lina, mother of Elizabeth
Informal marriage can be very good from an adult point of view – especially if there are no conflicts on material topics in general positive relationships either. But children can still be uncomfortable.
Moreover, sometimes this type of family turns out to be a factor for psychological problems and even psychosomatic diseases. The mechanism of violation is exactly the same as, for example, with frequent family quarrels. The child, worried about the integrity of the family, unknowingly takes responsibility for it.
For example, he falls ill, attracting the attention of both parents to himself, unites them in this way, distracts from other problems. Parents themselves find it very difficult to understand the origins of children's anxiety, poor health, because they see the family with their own eyes, from the point of view of an adult: "We are fine, we take care of the child, and our personal affairs cannot worry him".
In reality, the family is a single organism, and children feel this more than adults. After all, they cannot mentally separate themselves from the family, think in the key "everyone has the right to privacy."
Everything that happens in the house is his living environment for the child.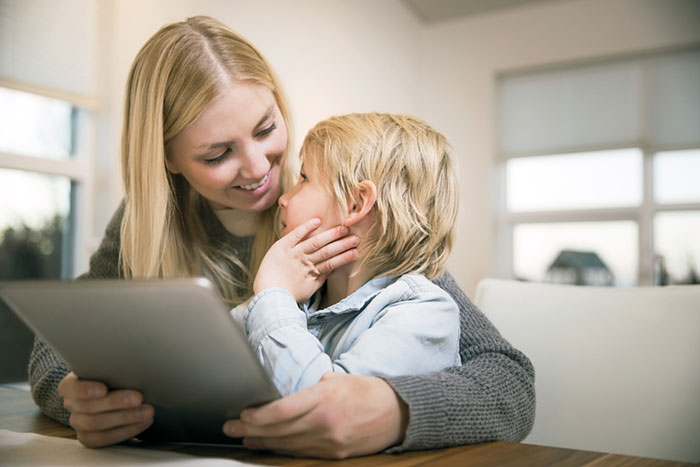 However, this does not mean that families in which relations are not officially confirmed are clearly unfavorable for children and that they are always worse for upbringing than the "right" families. Admittedly, the creation of comfort, peace and confidence, indeed, does not depend on the stamp in the passport.
And there are a huge number of people who manage to avoid difficult and uncomfortable moments. First of all, because they just do not dodge them, but they answer all questions in detail, kindly, and as many times as children need. They are not embarrassed when they talk about their life before the child is born, they don't say "it's too difficult to explain" when it comes to why there was no wedding.
They feel comfortable in the conditions that they have created; they can answer all questions for themselves, and the topic of marriage is not forbidden for anyone. "We were going to get married, then everything was put off and put off, and then you were born. Now we already have the best family and the best child "- no, this is not an ideal explanation (it cannot be at all), just a way of expressing one's emotions in such a way that the child has a feeling" all is well ".
But in each case there will be nuances that should be taken into account. Why I asked, in what context, what worries me the most … There is no need to explain the situation by any obstacles from other people, circumstances (although it can be much easier to do this) – the drama causes the child to pity, which is then difficult to handle. And, perhaps, it is worth refraining from the assertion that "the only way to live."
Children, too, are entitled to their opinion and, in the future, to their choice.
How to talk with children about family issues
There are situations that do not want to discuss with children. But how then to do? To pretend that nothing is happening, to come up with a lighter explanation, or to say: "Are you too small to understand?"
Alas, all these simple options can actually harm the mental health of the child. The only correct way is to say it as it is.
But how exactly? Read more
Adult love and small children
The love of a man and a woman is undoubtedly the basis of the family. It gives us strength, confidence and a sense of happiness. And how do our children perceive love?
What do our love feelings mean to them? Let's try to figure it out. Read more
Good phrases that can not be said to children
"Look at your sister, why you can't behave in the same way", "That dad will come and …", everyone knows that it's not worth talking to a child. But not everyone knows that some seemingly innocent phrases that we constantly use, no less destructive effect on the child and your relationship with him. Read more