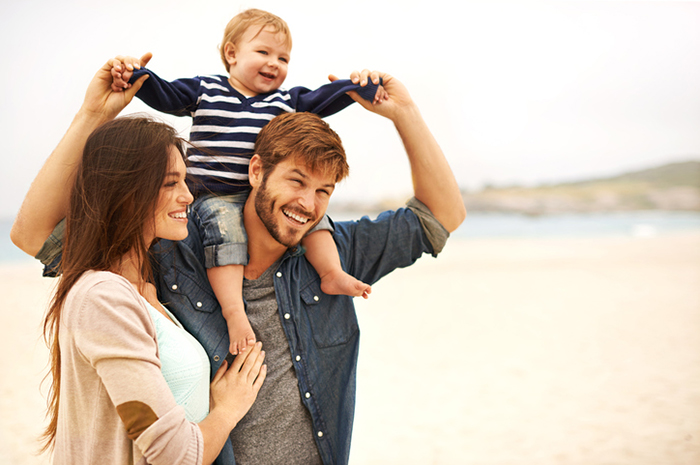 Psychologists say that a family in which one of the partners has a child can be considered young up to five years old. This term is often required to form the rules of life and traditions that would organically fit into the lives of all its members.
And at the stage of the formation of a new family, quite typical situations can arise which, at our request, the psychologist comments.
"Sometimes it seems to me that the four-year-old daughter of my husband is trying to stand between me and her father," admits Irina. – She ignores me and tries to completely capture his attention: she does not get off her knees, she prefers to play and even just talk only with him. How can I discuss this with my husband so that he does not think that I am jealous? "
"You should not suspect small children that they are plotting intrigues against you," says psychologist Olga Slutskaya. – Up to seven or eight years in children, only healthy egocentrism prevails, and they openly declare their desires and needs. In this case, they want to make sure of the inviolability of the relationship with the parent.
One of the main myths about mixed families: everyone should spend as much time as possible together. On the contrary, if you give children the opportunity to be alone with their parent, it will ease the tension and give confidence that the relationship with their mom or dad is still stable. "
Over time, making sure that you as a new family member is not a threat, the child will most likely begin to respond to your attention signs. He may be interested to play with you in your favorite game or talk about how he spent his time on a walk. When you and your baby have a closer relationship, you can start spending more time with the whole family.
However, it will be better to form friendly relations with children, communicating with them one-on-one, outside the presence of the parent.
"When our husband's children come to us, he lets them do whatever they want," says Olga. "They are disgraceful at the table, they do not obey on the street, and I have to be strict with them."
"This is the worst scenario for building relationships with children, and the father is responsible for it," said Barry Freeman, author of the book Guide for Divorced Fathers. – If the native parent deviates from the position of a strong and denoting boundaries, then children receive a symbolic carte blanche for the holiday of disobedience. "You cannot tell me this, you are not my mother" – a frequent childish response to the stepmother, who takes on the educational role for herself. Fatherly gentleness becomes a matter of manipulation: children designate the father as good and kind, and the stepmother evil and boring. " "It is important to speak not with the children, but with the husband, in order to work out a common course of behavior," says Olga Slutskaya. – When and what children will eat, how much time they are allowed to watch TV or play computer – let dad decide.
However, if there are a number of rules, the violation of which is unacceptable for you personally: mess at the table, rude handling of household things – you have every right for your husband to explain this to the children. " Agree with him in advance exactly how you will behave in case of childish disobedience. When children play pranks outside the presence of a parent, it is better to resort to his authority: "Dad wants your room to be cleaned, let you collect toys for him to come".
If the situation is heating up and the child refuses to obey you, do not insist. You will not lose credibility if you say that you are going to talk about it with your dad.
However, in this case it is important that he insists on your requirements and put an end to the testing of the limits of what is allowed in your family.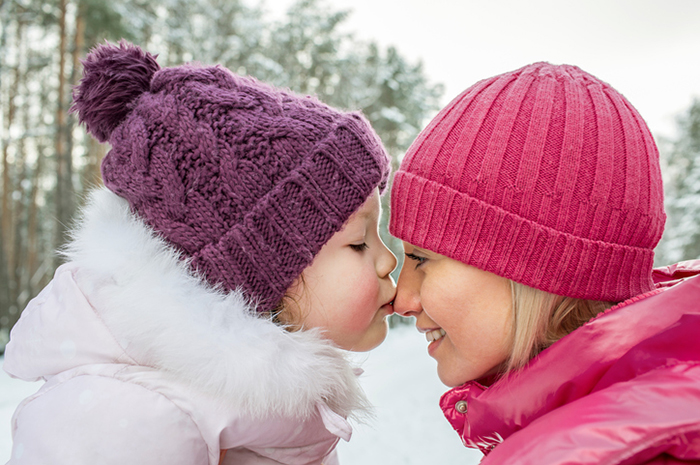 "My friend has two sons," says Sergey. "I have a good relationship with one, but the second one constantly checks me for strength, is bold, and it's hard for me not only to love him, but even to treat him with warmth."
"These feelings are normal," said Olga Slutskaya. – Even their own parents periodically annoy their children. You do not have to love the child, just remember that you are older and stronger, therefore you are responsible for your relationship and the comfort of the baby in the house. "
In difficult moments, remind yourself that adults have created a new family – the children did not ask for it. They need a home in which they are cared for, where they feel safe.
A deep love for a child may come with time, but it may not happen. "There may be days when you experience cooling to a child," says Olga Slutskaya. "Give yourself the opportunity to live these feelings – this is one of the natural stages of building new relationships."
"I hoped that my daughter and the children of my friend would become friends, but they ignore each other," Oksana admits. "They are almost the same age, all girls, but they refuse to play together and try to spend time each with their parent."
Sometimes children need at least half of the life they have lived to become truly intimate. The two-year-old fully adapts to a new brother or sister by three to four years, and a six-year-old child can become a friend to his sibling at the age of nine. "Be patient," says Barry Freeman, author of The Guide for Divorced Fathers, but warns that many children may never accept new family members. If you see that sincere friendship does not occur between children, do not impose joint leisure on them.
Do not try to artificially accelerate the process of child convergence, give them time to go their joint path. Trust the children and consider their feelings, but maintain an atmosphere of respect for all family members.
Give equal attention and care to all children.
"My husband has two children, and my relationship with them is still very difficult," says Marina. "He is confident that our common baby will help the whole family get closer, but I'm afraid it will add even more problems."
If you have the opportunity, then it is better to wait with the expansion of the family until the children get used to the new state of affairs. "The sooner you have a common child, the more additional attention and care must be given to foster children," says Olga Slutskaya. – The first year of a baby's life is difficult. Of course, in a family where children are not consolidated, but relatives, elders may experience jealousy. However, in a mixed family, these feelings can be aggravated.
At the same time, there can be no uniform rules here, and if you already have a close relationship with children, the appearance of a baby can strengthen your union. " Acting expectant mother is as in any family, where they expect sibling. Talk about how important the help and advice of the child is to you: how to choose a bath, clothes and, of course, toys.
Talk in advance about the fact that after the birth of a brother and sister, nothing will change in the relationship between the child and the father. Their small traditions: hiking together in a cafe or in the pool – will not disappear.
And, of course, it is important that you keep your promises.