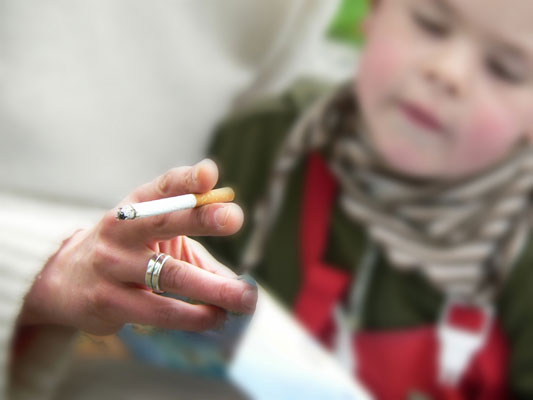 This is evidenced by a recent survey of 1,000 children aged 8-13 years whose parents smoke. As it turned out, 96% of boys and girls would like their moms and dads to quit smoking.
In order to understand how consciously this desire was, scientists modeled a situation in which children were asked to choose between quitting smoking from their parents and additional pocket money as a "buyout" for the opportunity for parents to smoke further. As a result, two thirds of the children confirmed their desire to see their parents non-smokers, and abandoned the "bribe".
Information from researchers about the appearance of the first generation of opponents of smoking is confirmed by the new statistics on tobacco smoking, according to which, in the UK, the number of children-smokers aged 11–15 has decreased by half compared to the mid-1990s.
According to the survey, the vast majority of children in the UK are well aware of the health risks of smoking, with three-quarters of the children realizing that smoking provokes a deadly disease – cancer. Nine out of ten children are informed about the dangers of passive smoking.
Every week, 2,000 people die from smoking-related diseases in the UK. But the new statistics give the government optimism. "We understand how difficult it is to quit smoking.
I hope that our new anti-smoking campaign will inspire moms and dads and they will understand that they can give up their bad habits with the help of professionals from the National Health System and with the support of their children, "said British Health Minister Gillian Merron .